Or read this in Russian
I'd call it – "the first pancake is always the failure". In my previous post I wrote about my first try working with metal. Here's what I've made: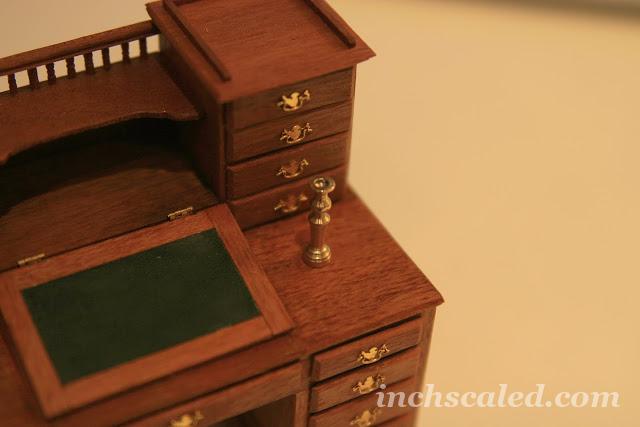 It's made of brass, its height about 20mm.
I always wanted to try metalwork, but it seemed like some crazy idea. I'm in love with woodworking, I really like building miniature furniture. I started learning woodworking from scratch, I couldn't tell the difference between lathe and router, pine and mahogany. And now with metalwork I feel like I'm starting all over again – watching lots of videos, reading forums, blogs, books, etc.
It was hubby who really wanted this new hobby, because, for example, working with lathe would be something new, something different from woodworking where I felt more comfortable. I was very skeptical about this metal lathe thing, first of all, it's the whole new experience, I know almost nothing about metals, besides, I thought why should I? I'm into wood really. Second reason, I watched youtube videos, lots of them. And all I could find were the men who were making details for their machines. Nothing practical, nothing "cute" 🙂 So you buy the lathe just to make the details for it! 🙂 Lots of fun.
Then I started working on my dollhouse, making sketches for candlesticks, chandeliers. When my hubby saw them he said – Well, you could make most of the parts on lathe, but you don't want to buy it. I knew he was right.
Long story short I was convinced, I really wanted those damn candlesticks. To make them from beads is fun, but to make your own, from scratch is even more. My husband spent days choosing the right model, finally, we had one.
I like small machines, my hubby doesn't. So which one did we buy? 🙂 Well, if you think that 40kg machine is quite small for apartment you'll think I won.
Then there were hours of cleaning the lathe with white spirit. After it was done we've found it was New Year's eve and all the stores where we could buy metal were closed. Thank God, our local hardware store was open on the 2nd of January.
Only at that moment when everything was ready, I've found that to make the spheres on the lathe is not that easy. You'll need a jig for it. I still don't have it, but I'm using files to make the edges round. Works good.
Well, it's very clear I'll have to learn a lot about metalwork, but someday maybe this Dickens' Desk will have two wonderful candlesticks.
Here's another photo: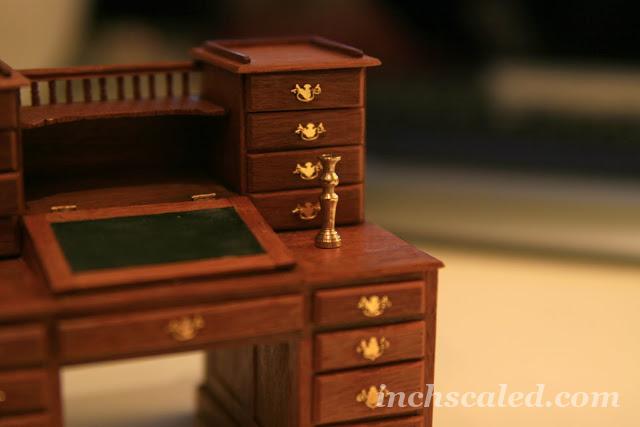 Somehow (hehe), on the photo the lower part of candlestick looks heavy, too big. But when I'm looking at it – it's fine. Good reason to make more photos during work.