Author: Виктория, August 8, 2012 в Uncategorized
Last time I posted the frame and some flowers for a chandelier, this time the process of soldering: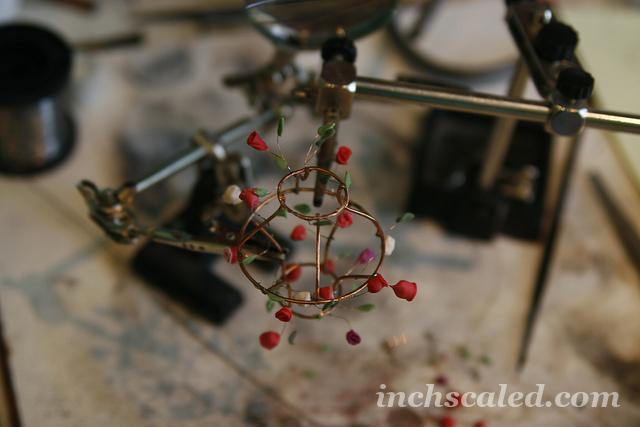 I made the roses and leaves with polymer clay, every flower is attached to copper wire. To cover soldered spots I used acrylic paste.
Here is the result: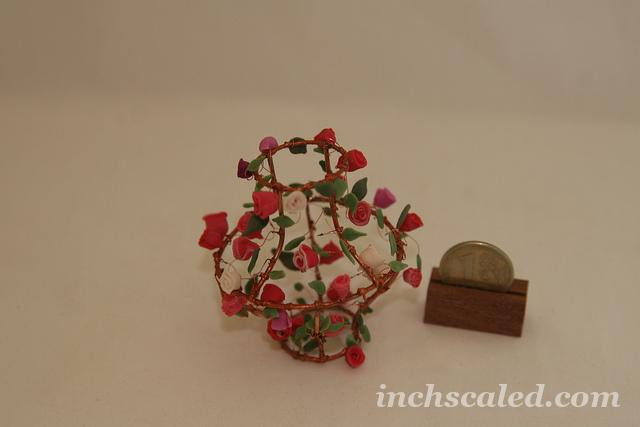 I totally forgot to show you the original chandeliers that inspired this work. Actually, I saw a lot of them in different antiques catalogs, usually French. But recently I found some Spanish chandeliers, also very beautiful. I also found that some were made with porcelain flowers, some with glass, some flowers were made of copper and brass. Also I saw all kinds of shapes and colors. Just perfect for me !:) Usually I see such chandeliers called  Louis XV-style.
Here's one of the chandeliers I found: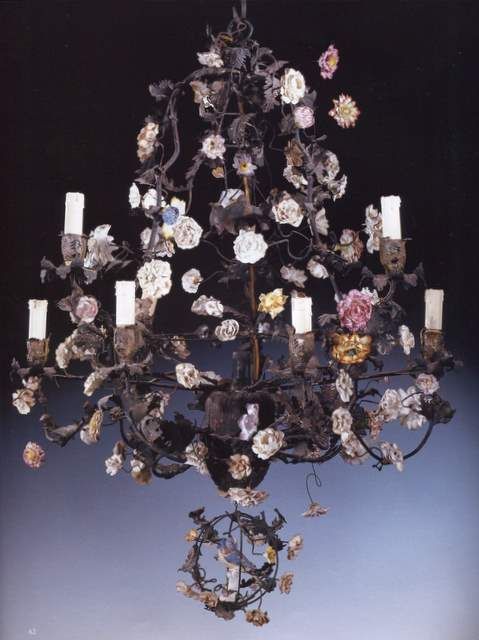 A bit too dark for me, to be honest, but lovely.
I decided to make a central lamp out of bead: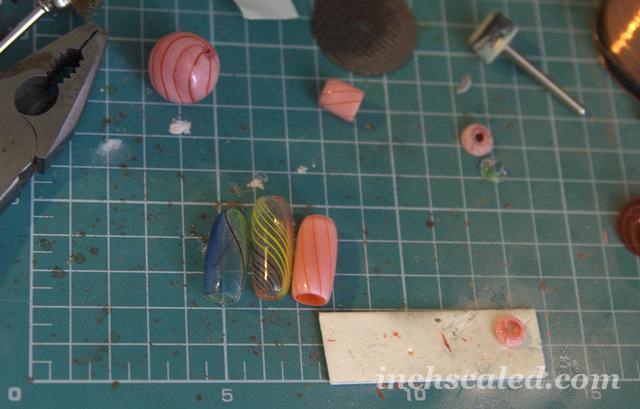 My first choice was the pink one, but later I found that it was too dark for my LED lamp. So I took transparent one.
It was worth it: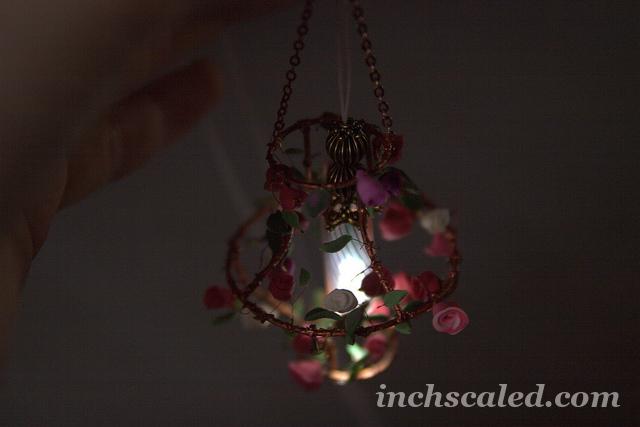 And as I used LED light,  you can see that it shines only in one direction. Not really good for a room.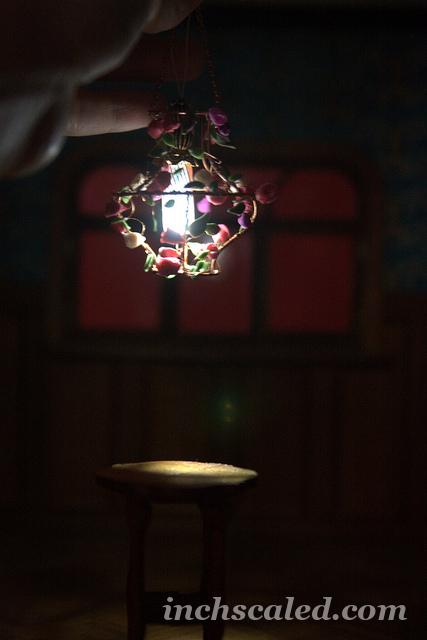 So I decided to try this lifehack – super glue and a bit of tin foil. You glue it to the tip of the lamp and here it is – the foil reflect the light, so it looks much better now. You can see by comparing previous photo with the one below. Obviously, the room is darker than it looks on the photo, but the direction of light is well seen. Maybe it's just my perception, I don't know 🙂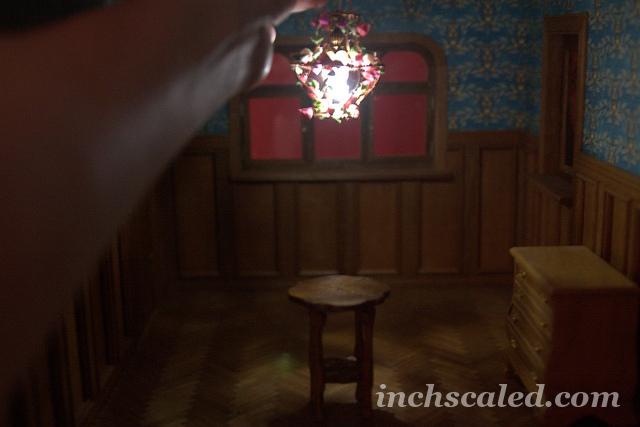 One more photo: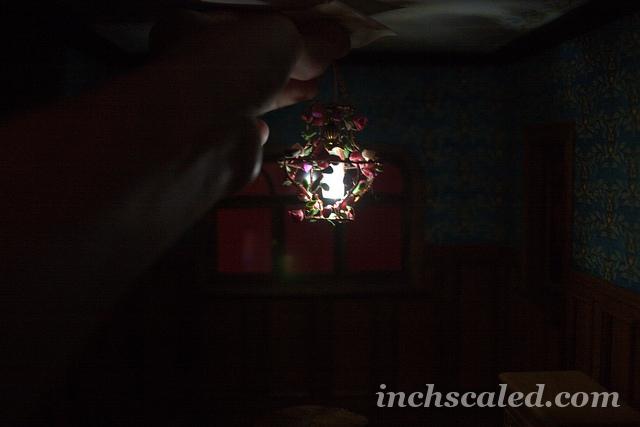 And about LED lamps, usually I don't like them at all, most of them give this cold white light, that looks awful. I found some with warm white light, but they were a bit too big for using in miniature. So my husband suggested that we could buy LEDs with wave length= X-0.33. Y-0.36.  Don't ask me what it means 🙂 It's all my husband ideas, he suggested that such LEDs were neutral white, not cold white. And I think he was right, the one in photos looks "warmer" to me than the ones I have.  These LEDs are 5mm diameter.
I liked the result – so I think I'll keep on looking for small warm-white LEDs.