Or read this in Russian
I've finished the first floor lamp for my dollhouse, here how it looks. I was planning it for a living room.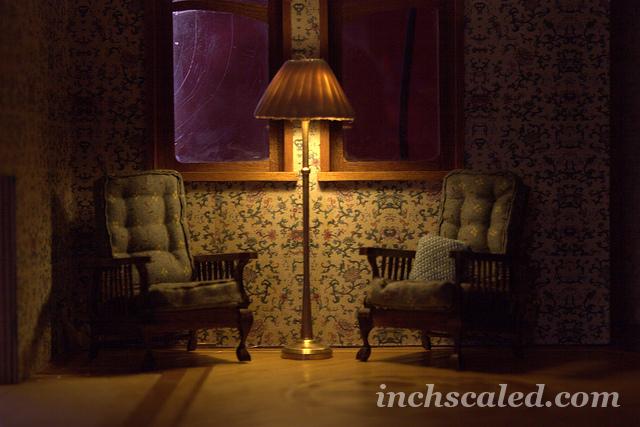 Several months ago, I think it was spring time, I bought couple of pleaters to make curtains.  One was for inch scale, another for half scale.  And it was a perfect reason to finally try them as I was going to make a lamp shade.  I was curious so I tried some French lace and silk.  Silk looks more sophisticated to me, so lace shade was more of  a just for fun thing.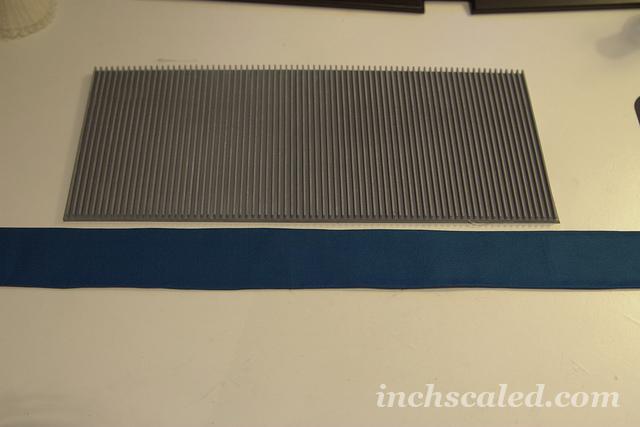 With the first silk sample I used fabric stabilizer, with the second one – nothing.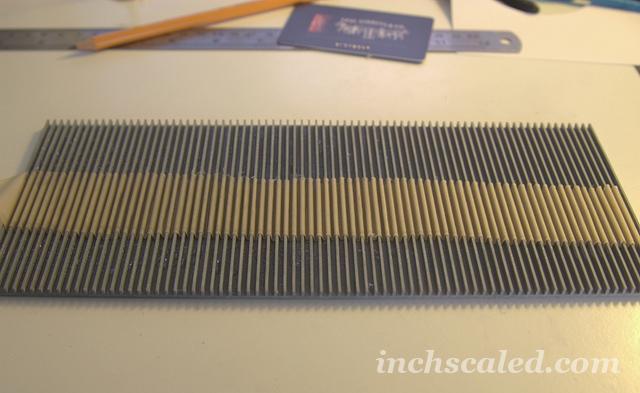 I also had silk organza, but it was simply impossible to pleat it.
The first try with French lace, hm, not really good: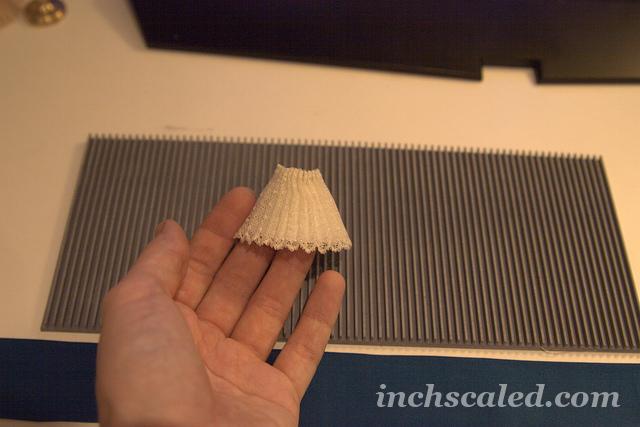 The second one was okay, but to me it looked rough and out of scale, so I had to turn it down too.
Well, after all this, I tried this simple method, with an iron I made several pleats on fabric, cut them, and glued them one by one onto the shade. This way proved to be much faster, and I liked the result.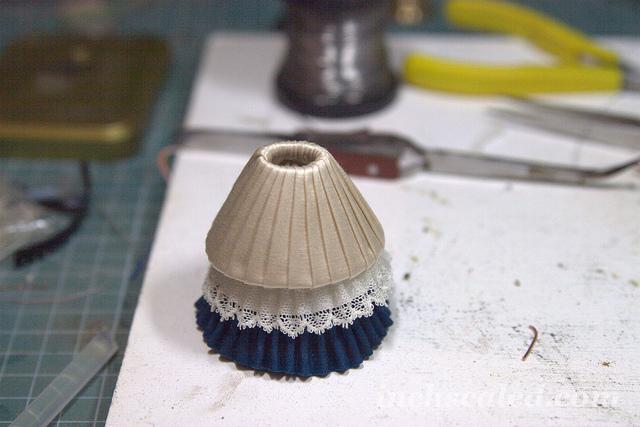 Now for the lights – it's simple – two LEDs (warm light), one driver for them, copper wire. The base for the shade was made with copper wire too, it took me two minutes to solder the whole structure.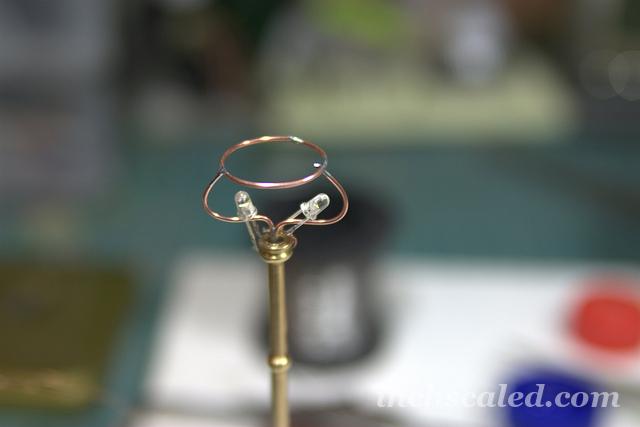 I could use even 3 or more LEDs, but the brightness is fine, I think. Just enough for the dollhouse 🙂