Or read this in Russian
Happy New Year everyone! I hope you had wonderful holidays!
Mine were quite lazy and quiet, I managed to make a frame for this dining room chandelier. And as it turns out – the main problem here is making perfectly round brass or copper rings. Usually I use brass as it's stiffer and doesn't change the form easily. But this time I had only copper strips from photo etching.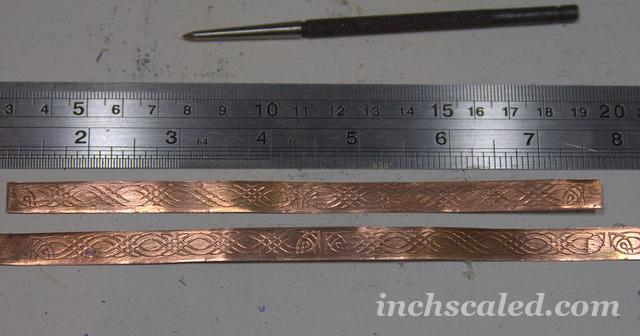 I measured the length of the strips and marked the holes placement. Then I soldered the strips.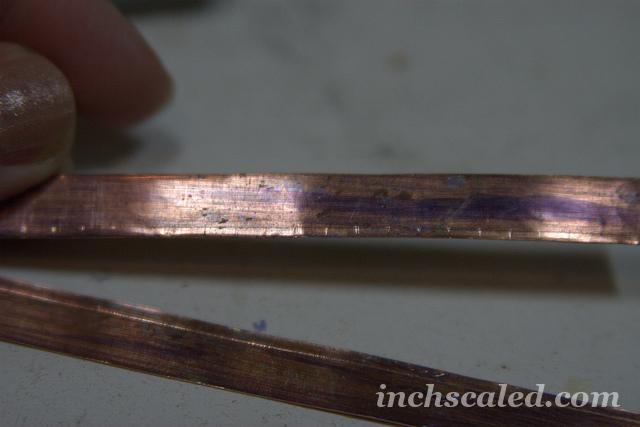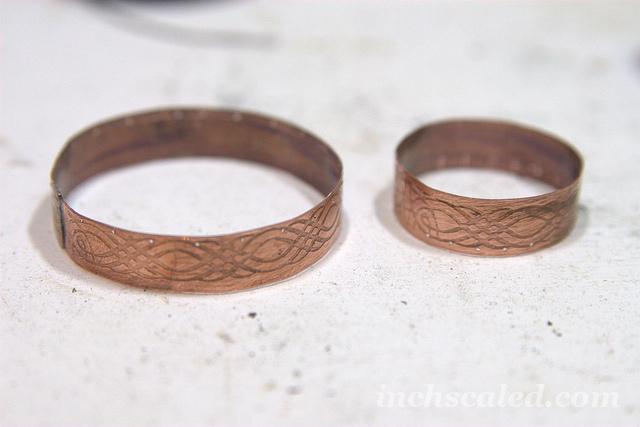 The diameter of the rings is 42 mm and 26 mm respectively.  This diameter was not accidental – I had only 3 mm and 4mm Swarovsky beads so I measured the strips so that the beads placement would be even. Back to the copper rings – I wanted them to be perfectly round, but the soft copper wouldn't allow it, so my husband (I'm incredibly lucky!)  offered the solution – to make the pattern inner rings on metal lathe. The best choice would be to make them out of copper, but we had only aluminum, so they are made out of aluminum, which is fine, but you can't solder it to anything. And I need to make fittings out of copper wire.
Here how it all looks now: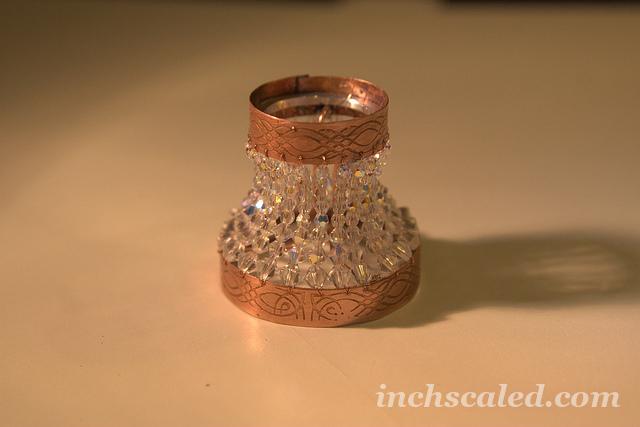 The fittings with inner aluminum rings.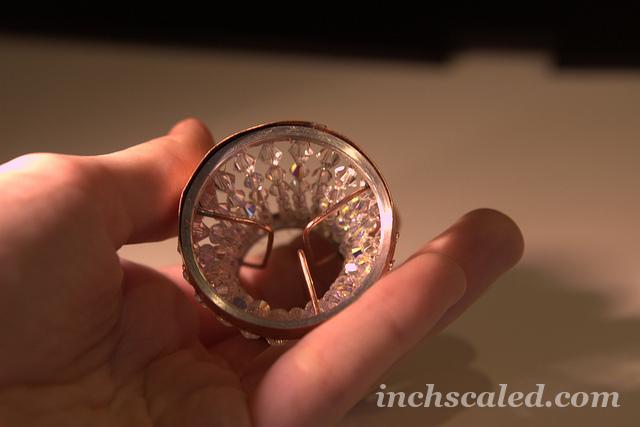 I saw similar rings in hard drives for PCs, but they a bit smaller in diameter.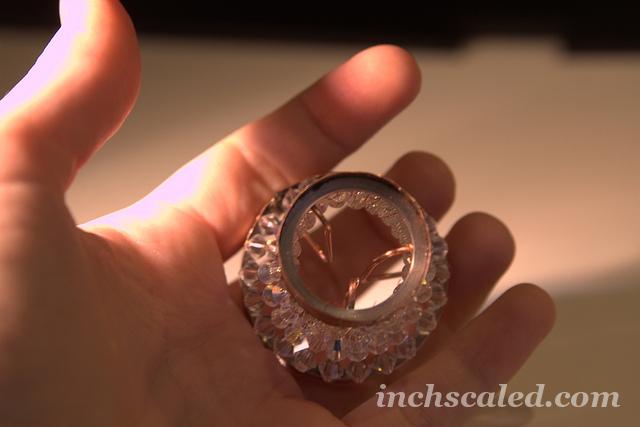 For this chandelier I used 3mm beads (more than 100), 4mm and 6mm beads too. Not so many of them left: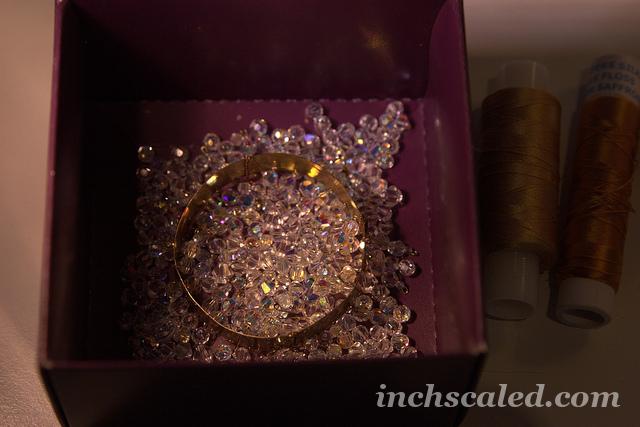 I'll need to order some more, I'm almost out of 3mm beads, and next time I'll be making the chandelier with 2mm beads, 3mm looks a bit bulky to me.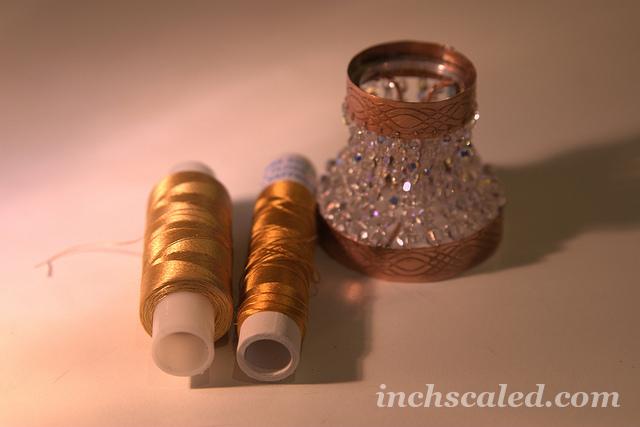 I'll be making a fringe for the lower part of the chandelier with bobbins. I chose silk (Russian N65, and Pipers silk from Natalia  (http://www.scarletsailsminiatures.blogspot.ru/), she was very kind to send me several types of silk, and I'm very happy, till now I used only the one made in Russia and Chinese silk. I hope the fringe will look good on this chandelier.
Oops, completely forgot, you will find my tutorial on making Morris Chairs in January issue of Miniaturas Magazine, and here is an article about me in Russian edition of Home Magazine.