WroteВиктория, September 17, 2009 в Uncategorized |
RSS
Or read this in Russian
After playing with mini-lathe, I decided to make a balcony for the second floor: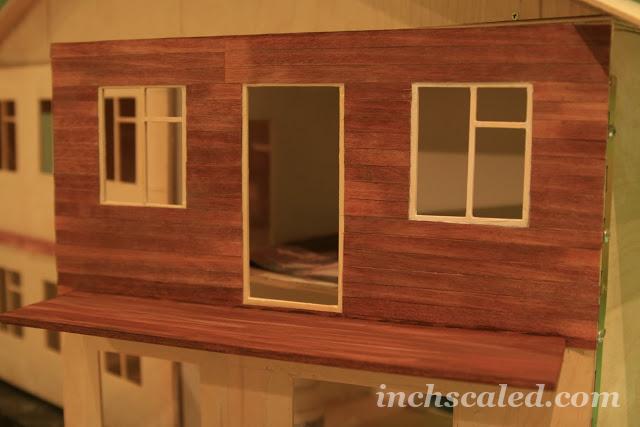 Oh, and I made some sort of siding  for it too. Later I'll decorate and paint it to make a worn look. Sooo much work to do.
Well, back to good things. I took plywood, several minutes with scroll saw, and my dollhouse will have these… corbels, right.  I've found this design in Russian carving-something album, something tells me it's not the last time I'm using it.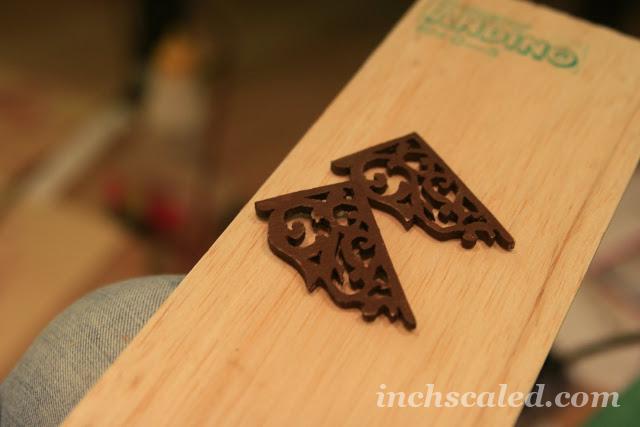 It's far from perfect, I painted it with acrylic, and sandpapered  – it looks a bit worn now. I think it should be more realistic.
Now I have to do only balcony railings and the door, and it'll be done.