WroteВиктория, October 27, 2009 в Uncategorized |
RSS
Or read this in Russian
Hi everyone!
Sorry for my long absence – I was finishing  my yearly essay. Though this weekend I came back to working on the house. This time I have to finish decorating windows. This will be the most difficult part, I think, because Russian houses have the most beautiful windows in the whole world!:) Just kidding.
It is still difficult. Just check this great site:
http://shushara.ru/windows/tree.php?TreeID=218 .
On this page you can see house decorating details, they are grouped by the type. All these beautiful decorations are used in traditional village houses. Unfortunately, in the big cities you won't see much of these. Sadly, the tradition is slowly dying.
But in my house you'll see all of these details, as I'm absolutely in love with them.  Besides, it's village house after all :).
As I said before, I'm lazy. So cutting all the details with scroll saw sounded like very bad idea. First of all, I tried cutting veneer – bad choice. It's very friable and you have to choose the easy patterns. Oh, btw, I used these patterns: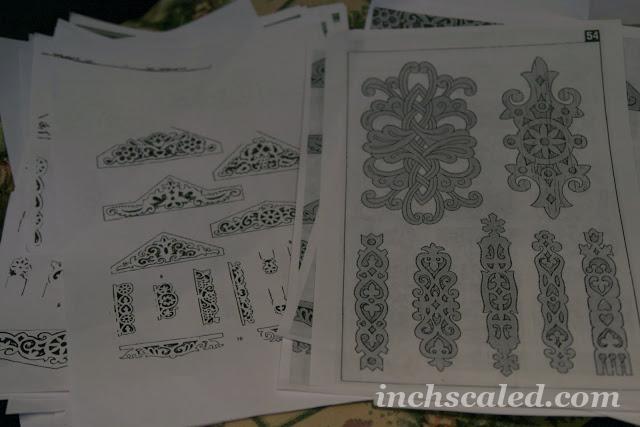 Then I thought it would be easy to cut the details on cardboard. Bad choice again, at least for me. The result was horrible, maybe, well, definitely I don't have enough skills to cut out the whole thing neatly. I even tried pyrography! 🙂 It was fun though.
In the end, I looked at the scroll saw and realized I had no choice. Some pics of the first window: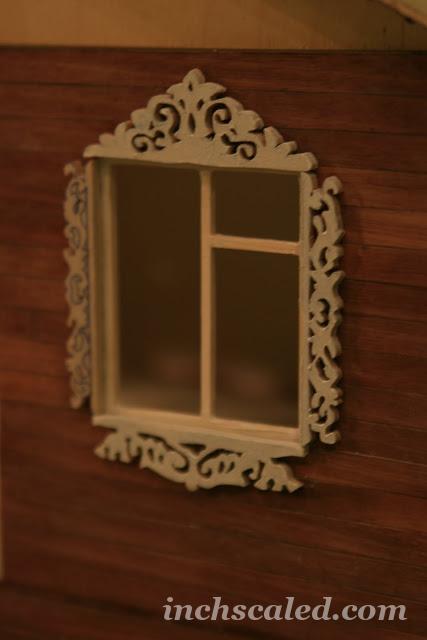 The left part isn't finished, but I decided to show it so that you could understand the whole idea of it.  It isn't glued, painted, sanded, besides, I need to fix the edges too.
About the technical part – I used 4mm plywood ( I was too stingy to use mahogany for this, and oak is too hard to work with, especially with such small details). Usually I use paper pattern and glue it to the wood with spray glue. But here I had to use transfer paper – check the left part: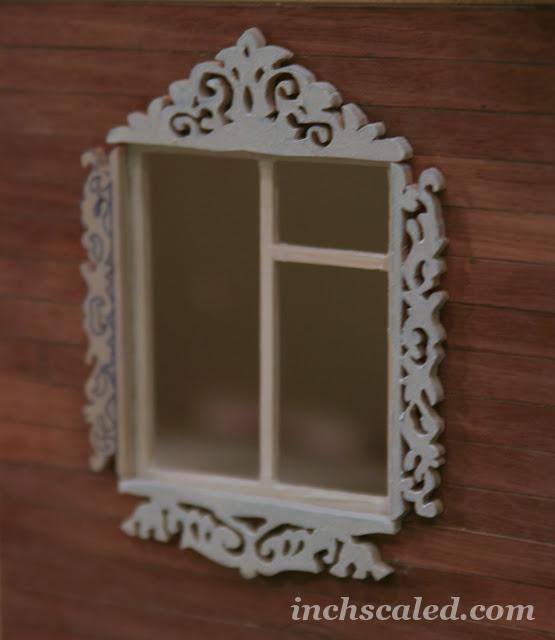 One part is taking about 10 minutes or less, so the whole window would take about 40 minutes if you are not as lazy as me.  So, I need to make thousands 20 parts for 5 windows. The first window is not perfect, but I'm learning and trying to improve my skills, so I hope the last fifth window will be the best, hehe.