Or read this in Russian
I have only one room to make the floor for. Right now, the drawing is ready.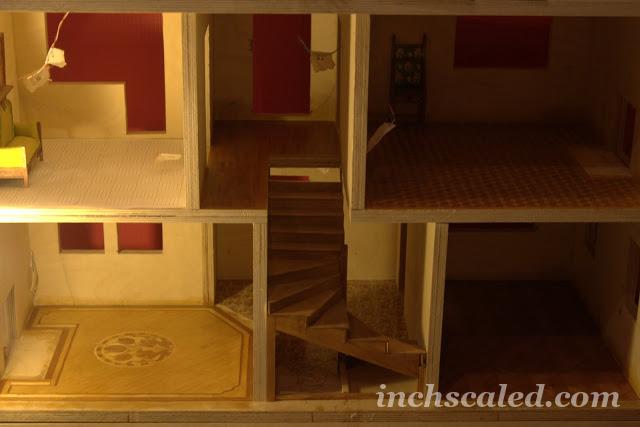 The hall looks quite simple. But I really like it that way.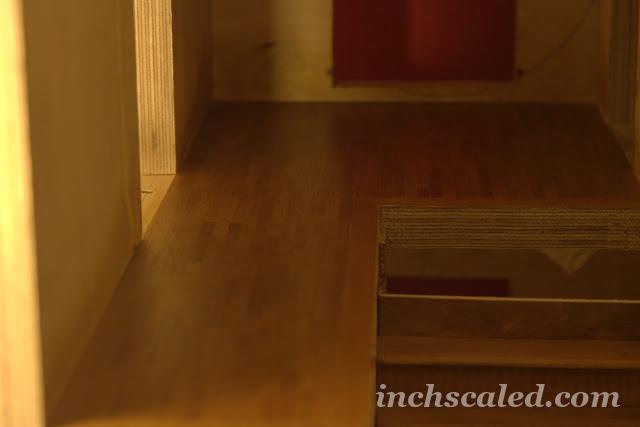 5mm cherry strips of veneer were used.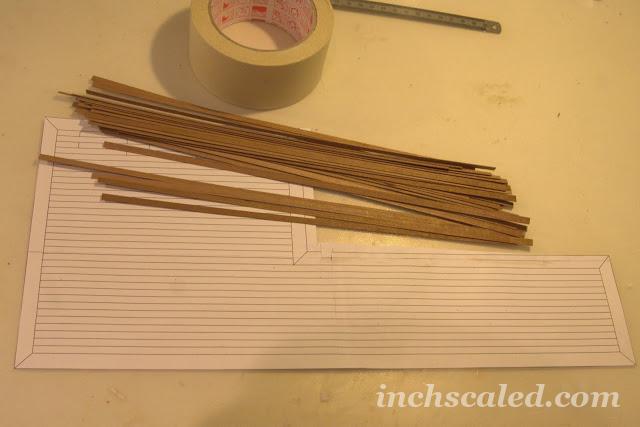 I divided them into several stacks, then covered them with masking tape and cut on tablesaw. The length – 50mm.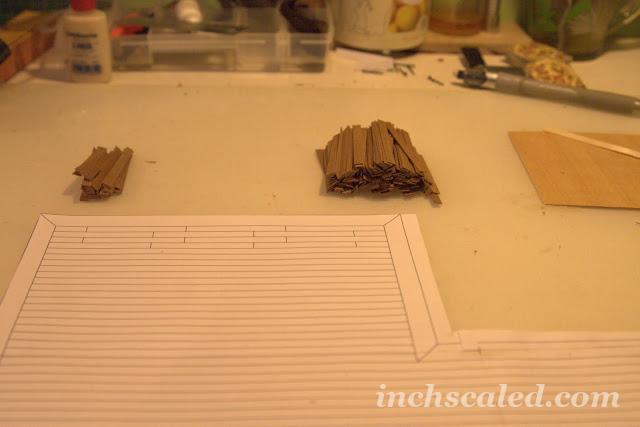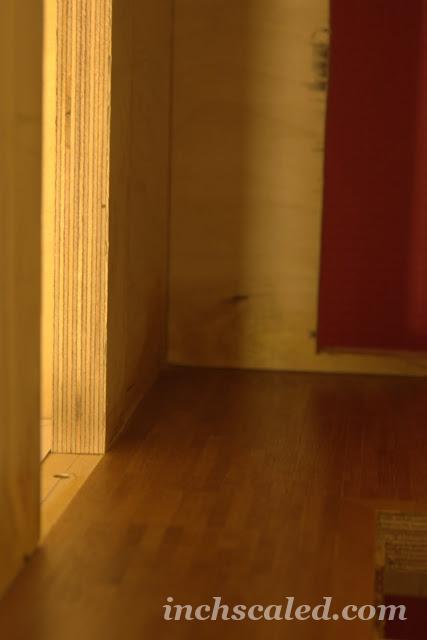 The rest is simple – gluing and sanding (I used Titebond III). Then cover it all with shellac.