Or read this in Russian
The floor is finished.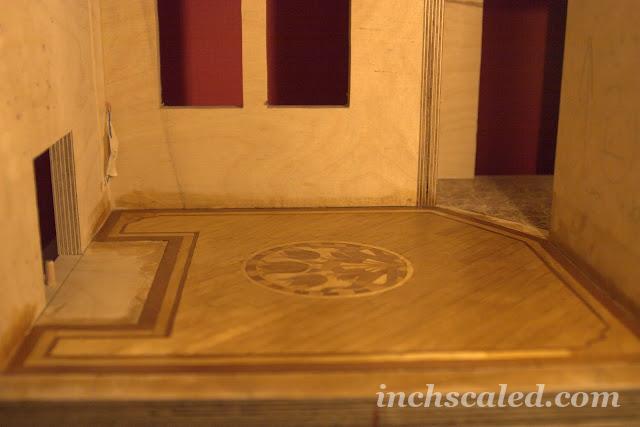 I worked a lot on it – making a pattern, then central piece, cutting, choosing veneer. I got birch, pear wood, mahogany, oak, maple, cherry.  For the background I used birch, for borders – mahogany. They had a different thickness, so I had to sand it.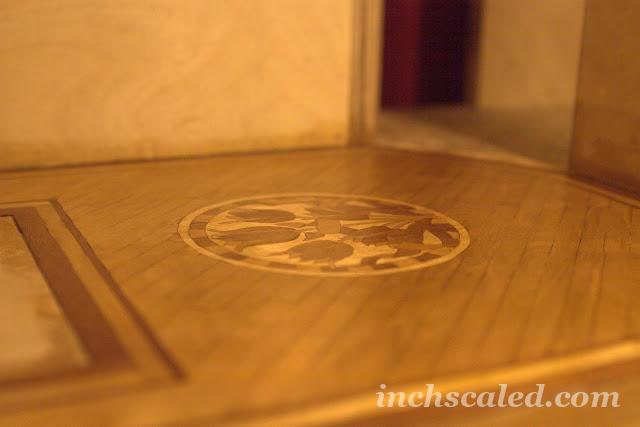 The central piece I've found in on of the art nouveau pattern books, all the details were cut out with scrollsaw.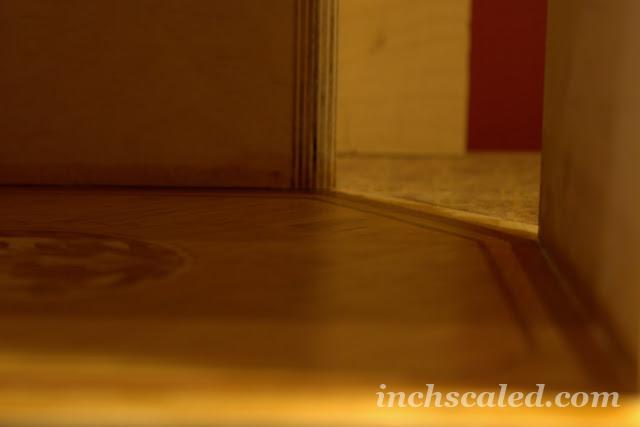 Now I need to finish gluing the tiles right next to this room, I'm not planning making the door for it.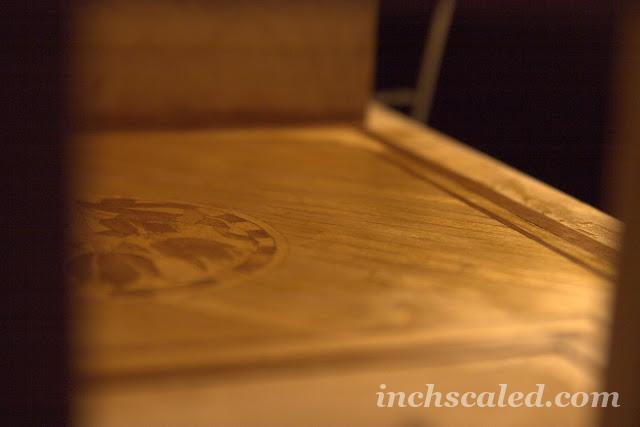 It was the first time I used birch veneer. I really like working with it – it's very beautiful, it's shining through shellac so nicely. Though I didn't like the color of it just after covering it with shellac.
While finishing the floor in one room, I decided to sand the floor in the dining room again. The photo doesn't show the beauty of the color.