Or read this in Russian
And another room is ready. Working on the parquetry took the whole weekend, and yesterday all I had to do is to make borders. All in all there were 1850 details to glue. And I have about 500 left.  The size of the floor is something about 38cm x 41cm. It's quite big, especially comparing with the living room.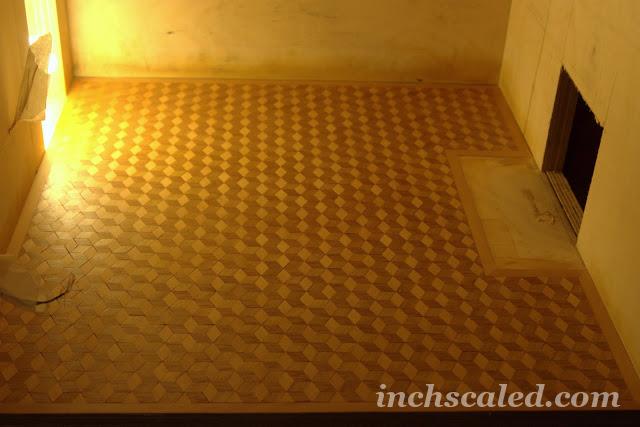 Love the color of the wood here.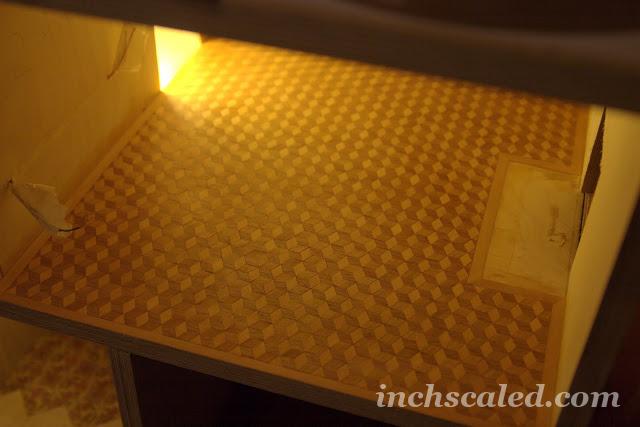 The fireplace will be just the same one as on the first floor.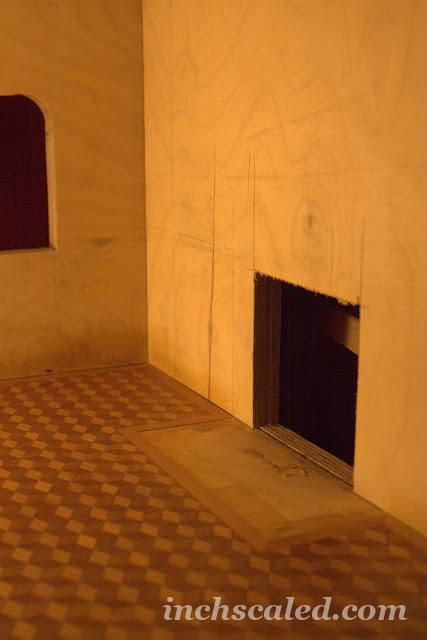 And here how's the house looks like now. Not very pretty photo, but you'll have to wait till all the panels, fireplaces and such will be installed.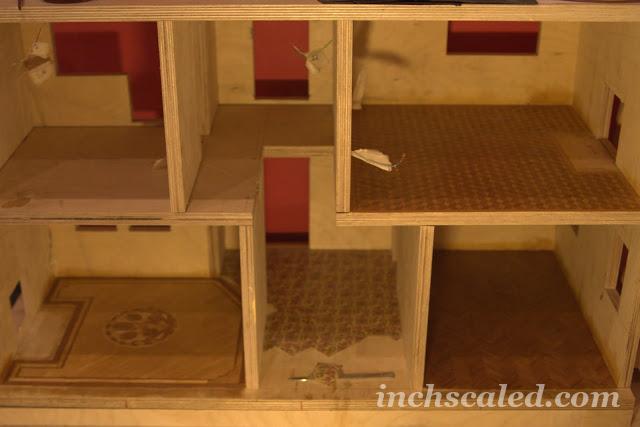 I hope I'll make the parquetry for the hall on the second floor tomorrow.