Or read this in Russian
Last time I asked if I should make a post about the bits I have. Well, here it is, all my treasures stored in two little boxes: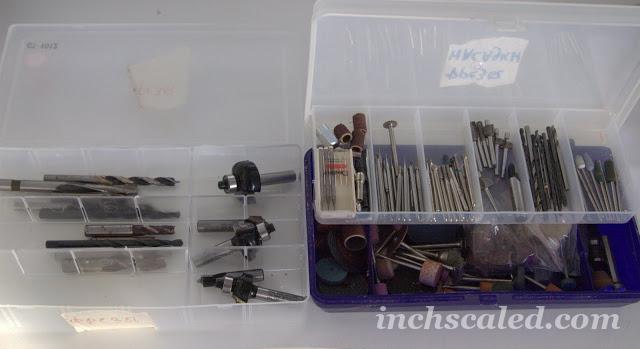 Before I begin I should remind you that I'm self-taught, I tried to gather some information about which bits would work best for miniature furniture (some good posts I've found on Karin Corbin's blog, also some good ideas from Harry W. Smith's blog). All the experience I've got is my own tries and errors.
At the beginning I had this dremel router table, it's quite cheap and easy to work with. Later I bought a router from Proxxon, which is very good for my needs.

Most of the bits I bought at several stores and markets, except Proxxon and Bosch bits.
First compartment: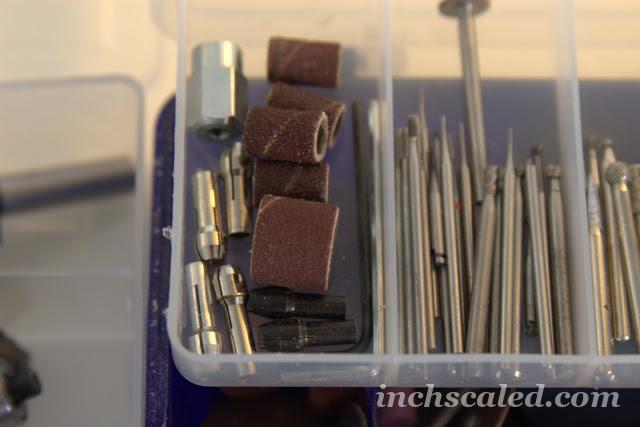 Several sanding bits and collets for Dremel ( I have also Skil rotary tool, also pretty good). I don't use these bits very often, only when I need to sand curved details.
The second compartment  – here are all the router bits that I use for making moldings and mortises.
For example, this one: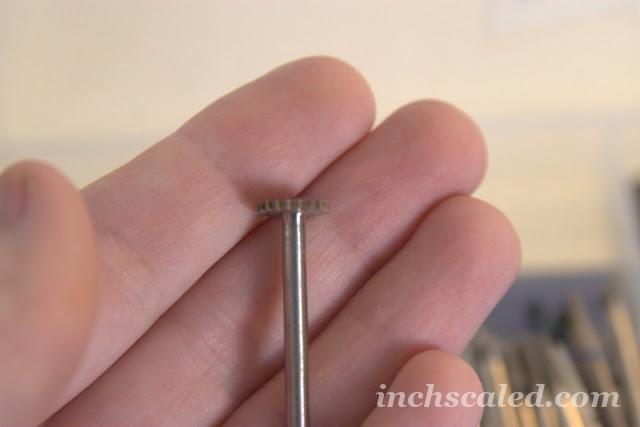 Another set for mortises: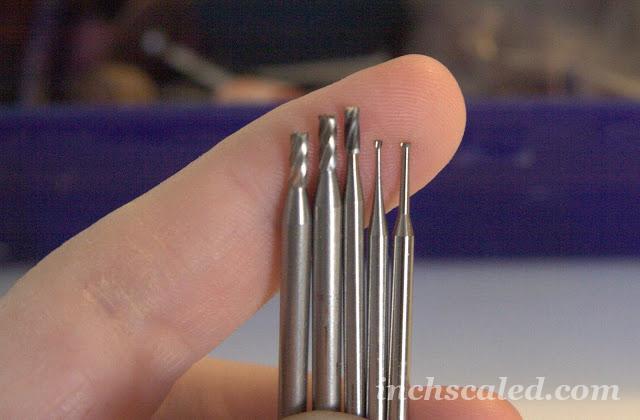 I have several diameters, actually all I could find on the market: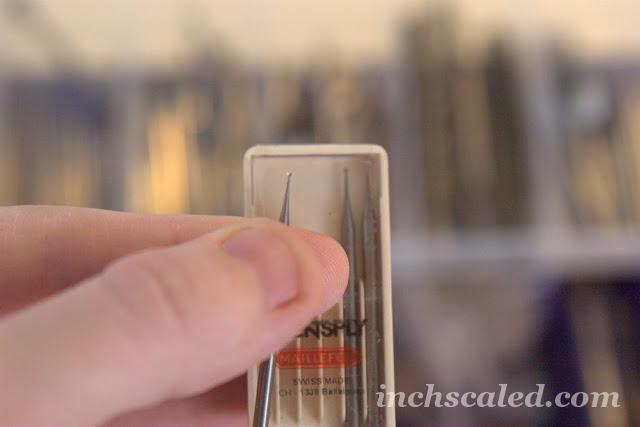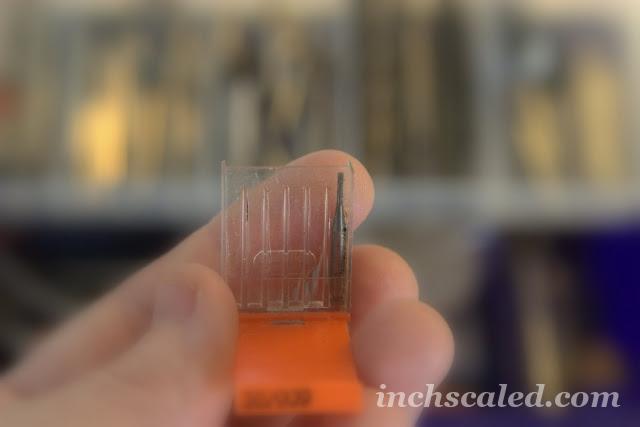 These bits I use for making moldings (usually I combine them with others):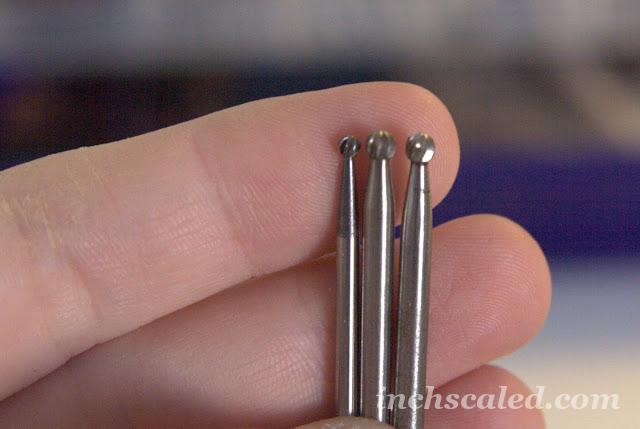 And I have no idea why I bought these, they cannot be used for moldings: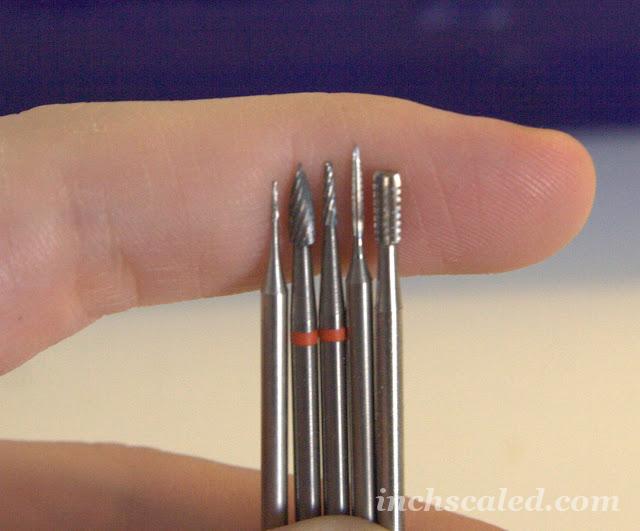 The next compartment – Proxxon router bits, this is a must-have, I think. I use them very often.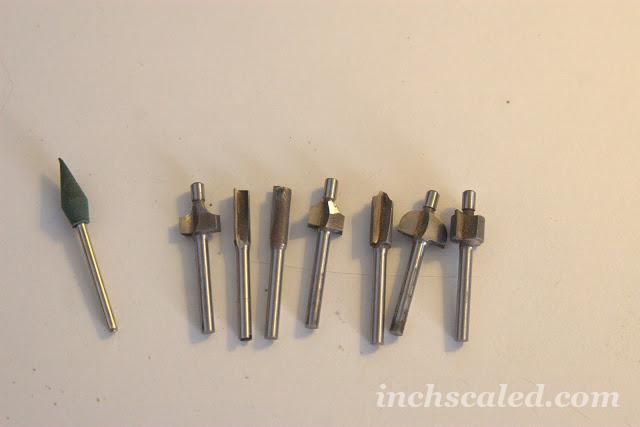 The only problem is that there are not that many types of these bits, I wish Proxxon would've had more.
The next one – different sorts of drills, nothing new here.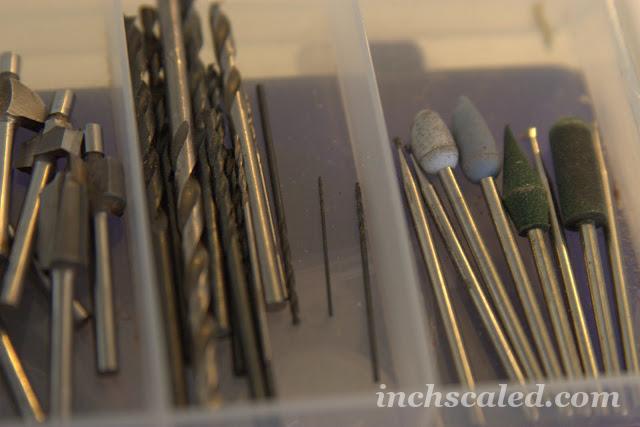 The last compartment – different silicone bits, I read in some magazine that they can be used for polishing wood. Hm, really? Maybe I have the wrong ones – these are pretty useless to me.
This set I'm using for dovetails, also I have all the sizes I could find.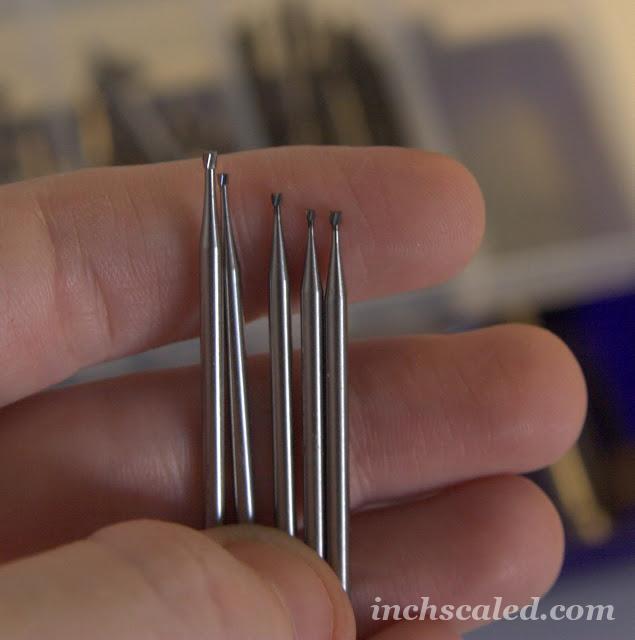 The rest is just several bits I have for Dremel ( they were in the set with it) -don't use them much.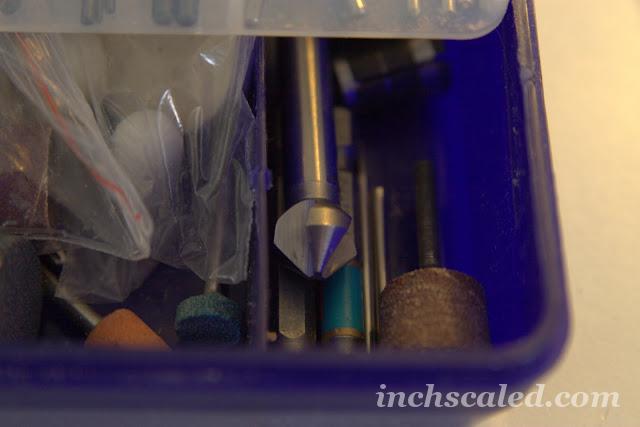 I use the second box for Bosch bits. They are perfect for dollhouse cornices and different sorts of moldings. I hope to find more, but I'm really happy with the ones I've got.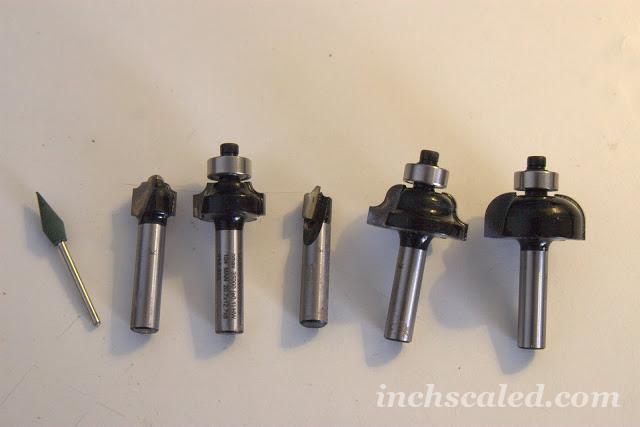 This bit I used for making different profiles for the door.