Or read this in Russian
The first window for the room is ready.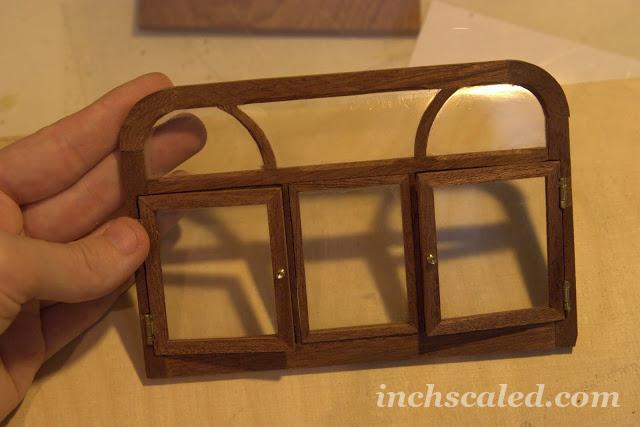 As I said before I've ran out of mahogany veneer, so I had to use the one I bought recently, it's called Khaya which I don't really like. Unfortunately, I didn't have much choice. This time I wanted something simple, without stained glass or anything. I also forgot that I didn't order the hinges I needed so I had to cut bigger ones to the appropriate size.
The frame have some cute details, I used a router to make them.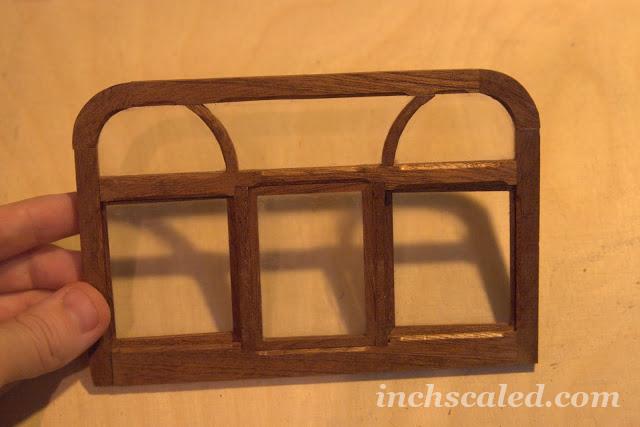 Oh, I forgot about the size – 100mm x 150mm. I had some small problems with arches, but was able to fix them.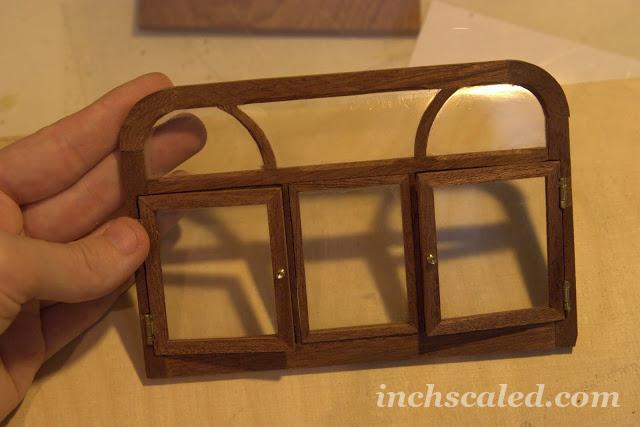 I covered the frame with Dutch oil. I read some posts whether it was appropriate to use it for miniatures, to me it's works just fine. Usually I mix the oil with white spirit. I think mahogany works great with this oil.