Or read this in Russian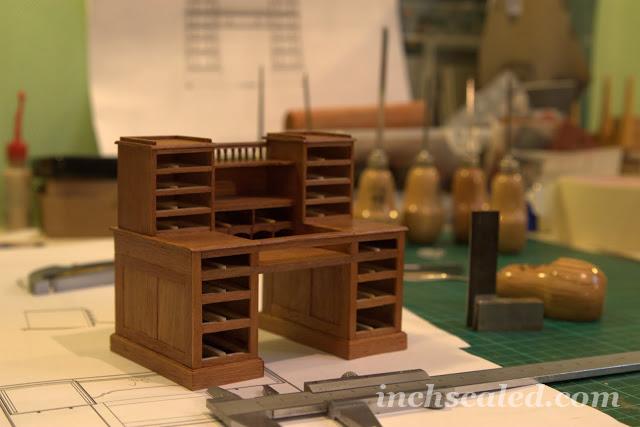 I never thought it would be so much work with this desk. When I just started I was amazed by all those little details, compartments and shelves. To be honest, I was never a fan of Dickens' novels, though I liked one about him (well, almost), it was called Drood. As in his novels it's all about quantity.
I spent a couple of days making a baluster gallery. I made two types of balusters with different design, and then decided which one to use. For the gallery I needed eleven balusters.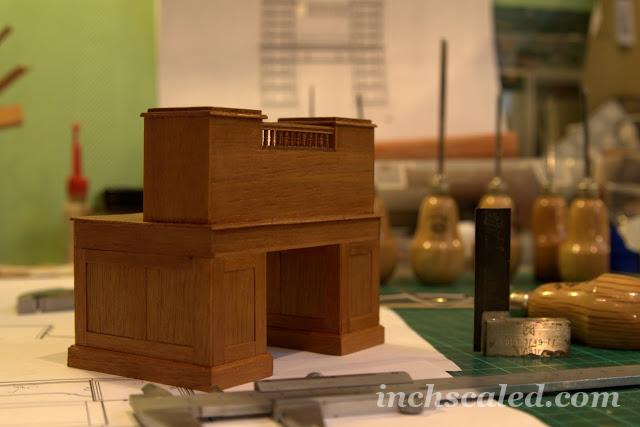 Two top pedestals were quite easy to make. I'm pretty happy with the result so far, especially considering the type of veneer I'm using. Now I can move to writing surface and drawers.