Or read this in Russian
Just a couple posts earlier I was writing about Dickens' Desk, this time I'll show more photos of the process. I began with the lower part of the desk.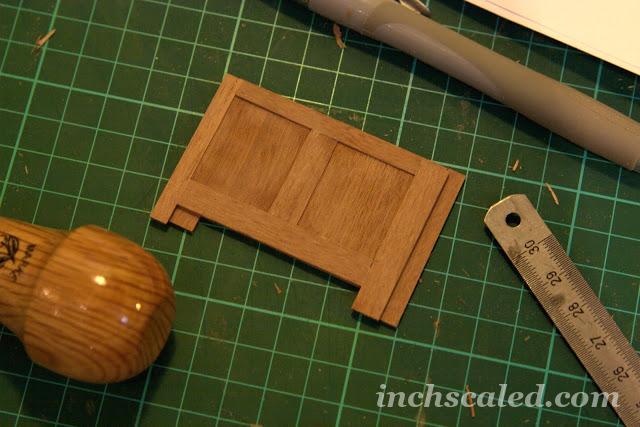 I'm using pre-cut veneer here, not very good option, but I have lots of it, so it would be a shame to throw it away. As I said before pre-cut veneer is quite fragile, so it's not really good to work with.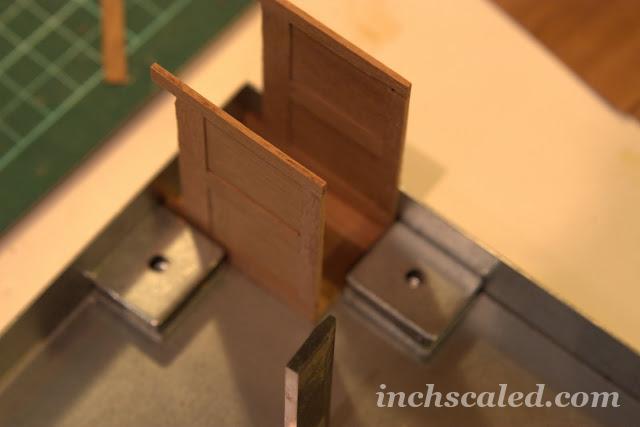 Anyway, after gluing the panels together, I'm making the inner frame for drawers. Here I'm using basswood.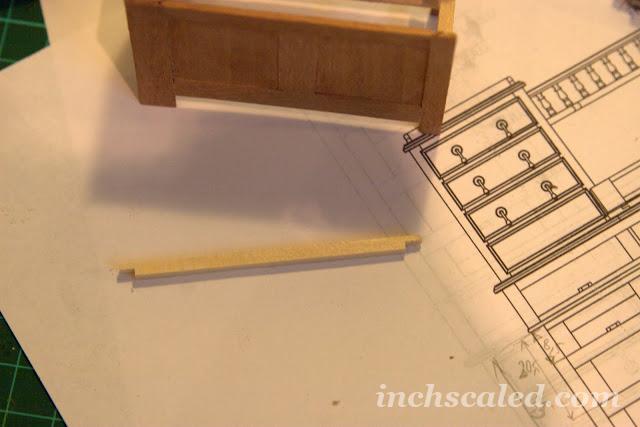 One end of the runner is round.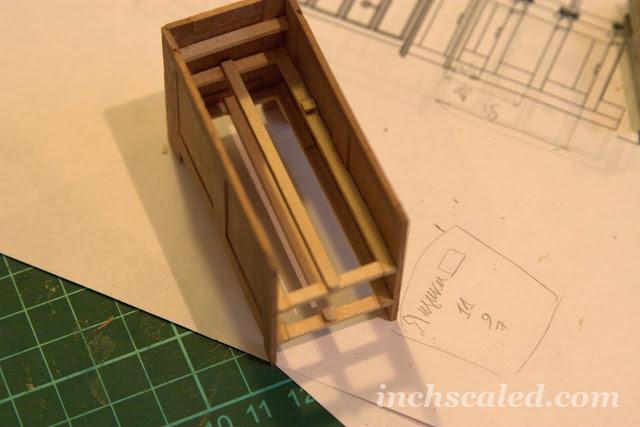 One part is ready, the other one is just the same.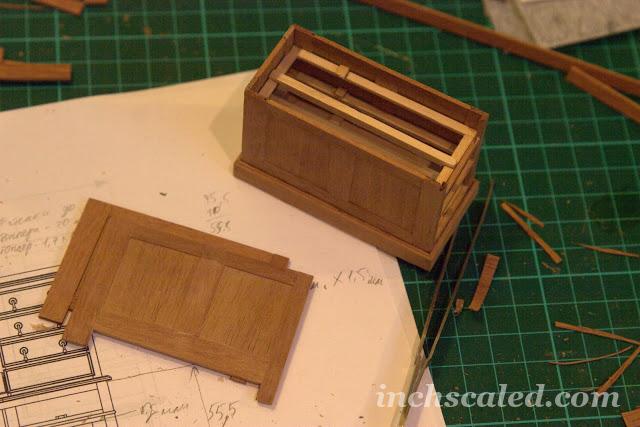 After the second part is done, I'm making the shelf for the upper drawers, thus connecting two lower parts.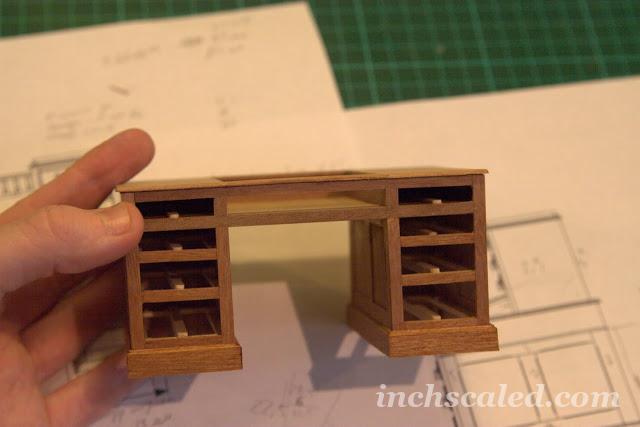 The middle part of the table-top is missing, because I need to install two drawer there and a few compartments.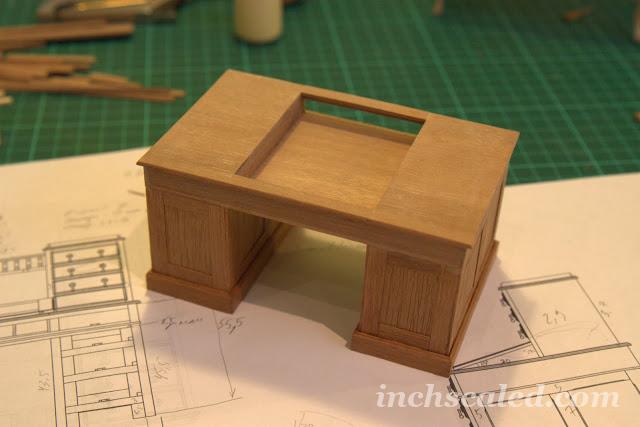 Here's how the inner frame looks like: