Or read this in Russian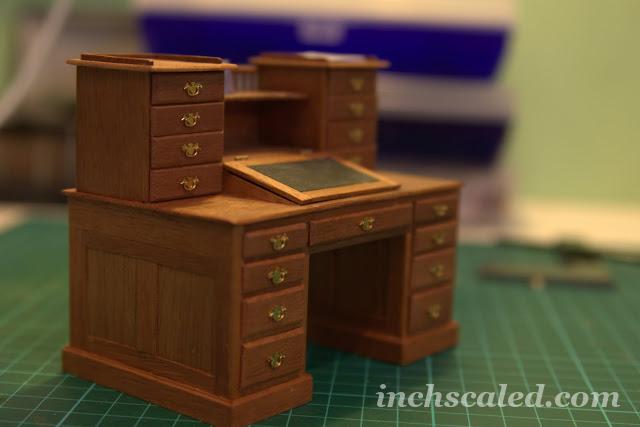 Here it is! The project is finished.

One of the things that I liked in this desk were 0,6mm nails, their thickness was not an issue, they were too short. 🙂 I've lost one nail already.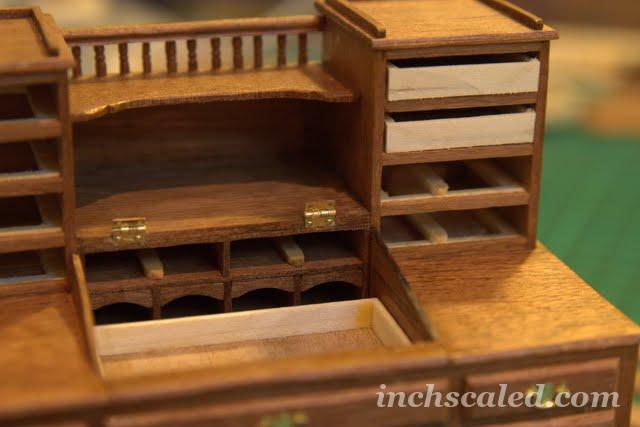 I've managed to fix the top of the desk though:)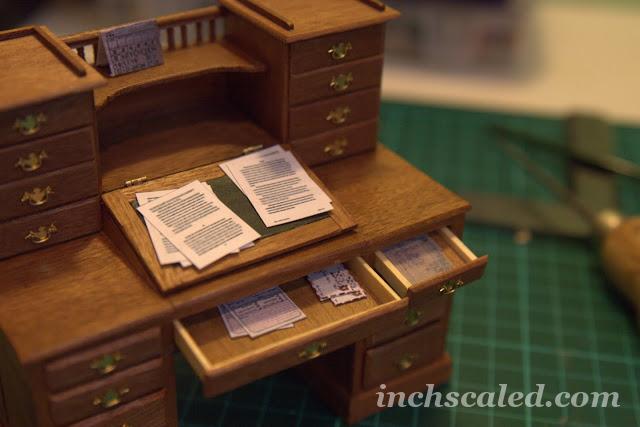 Some drawers are not very deep. One of my favorites – letters compartment: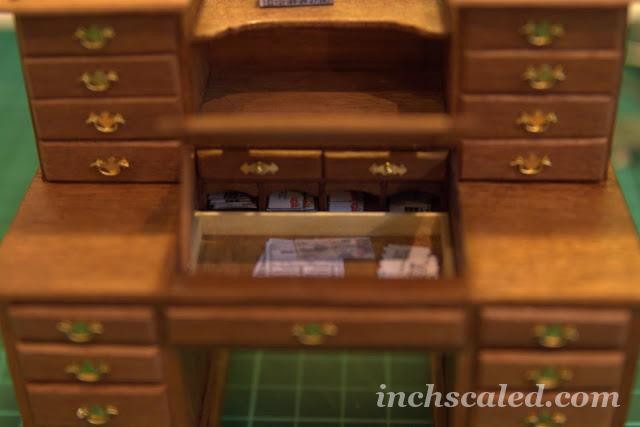 Top holder is fixed with the same tiny nail: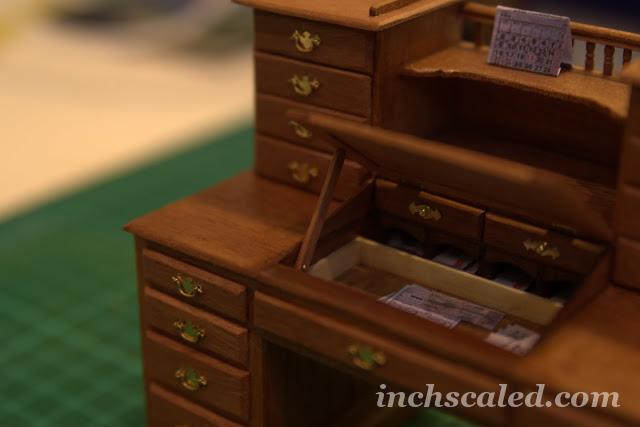 Top of the desk, I really like the color of the leather here: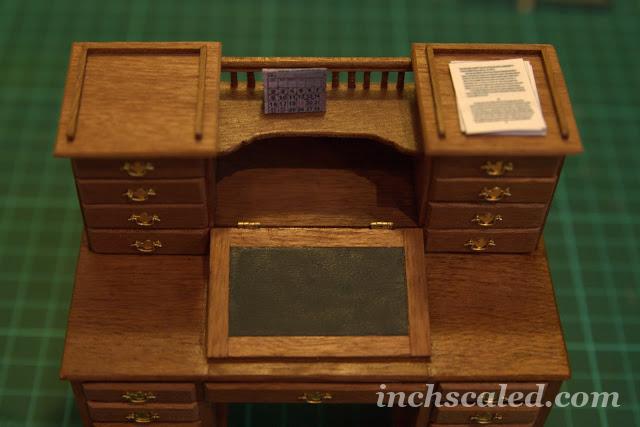 I guess it was the last furniture project in 2011. Next week I'll continue working on the dining room of my dollhouse.