Or read this in Russian


Decisions, decisions. Yesterday I made my final sketches on the balusters, I was really inspired by WIlliam Godwin's work (a washstand, I made several months ago was a copy of his work, btw). I also like these crazy turned posts:
So I combined these ideas into this: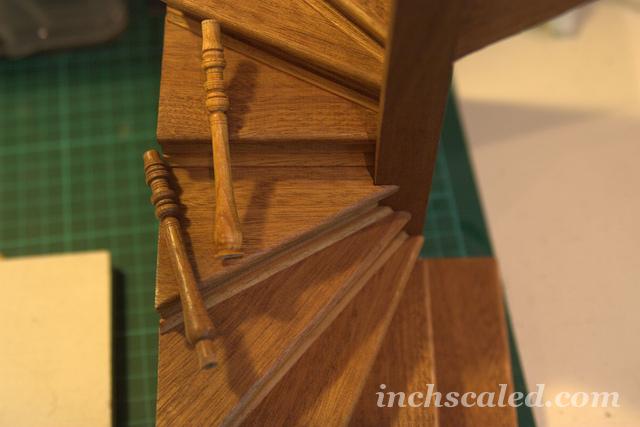 The height of the balusters is about 8cm, the left one is made of mahogany and the right one is of beech. Both are terrible to work with if you're allergic, so I had to wear a mask. Now I'm thinking of using both types of wood, I also think it would be interesting to try to make some inlaid work on a handrail.
I have to say that turning these posts takes a lot of time though, and I need fourteen of them.