Or read this in Russian
The last weekend I tried to focus more on miniatures stuff than upcoming elections, it was such a relief to unfollow some people on Twitter and Google+, got really tired of the politics. I decided to change the way I work on my dollhouse, I was working on only one room before moving to another, which I found not really good idea. In the end, I do it just for fun, right? Besides, I've found some really good ornaments for the wallpapers, it was just the right time to try them.
For the living room I chose this great Chinese ornament, so now the room is all about flowers – parquetry, walls, sofa.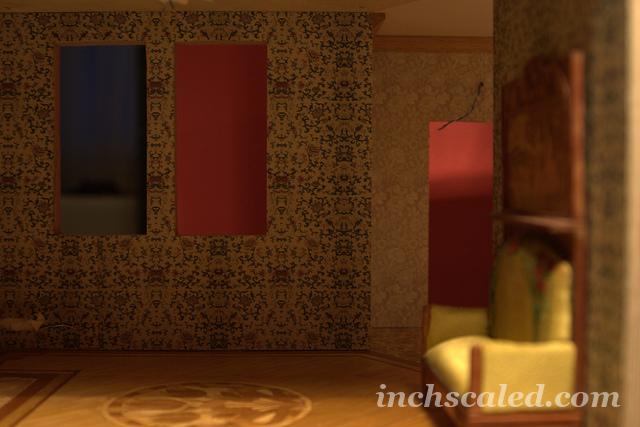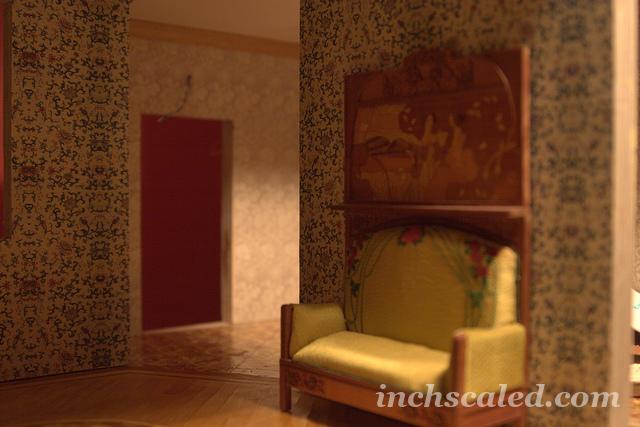 Then, a bedroom, the largest room and probably my favorite.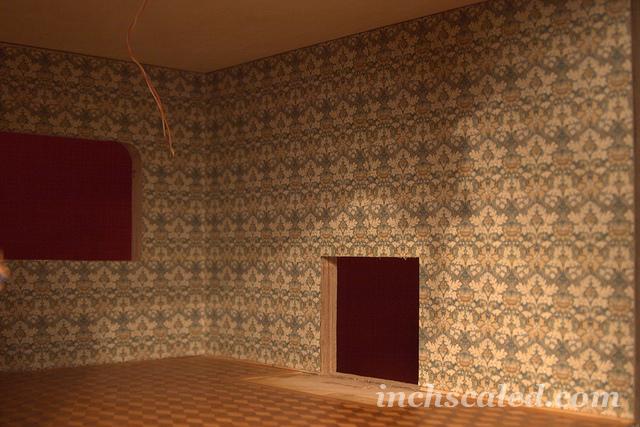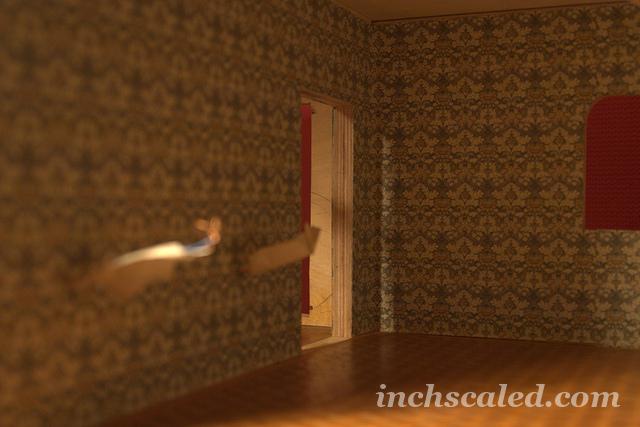 A hall on the second floor, similar colors to the one on the first floor. Different pattern though.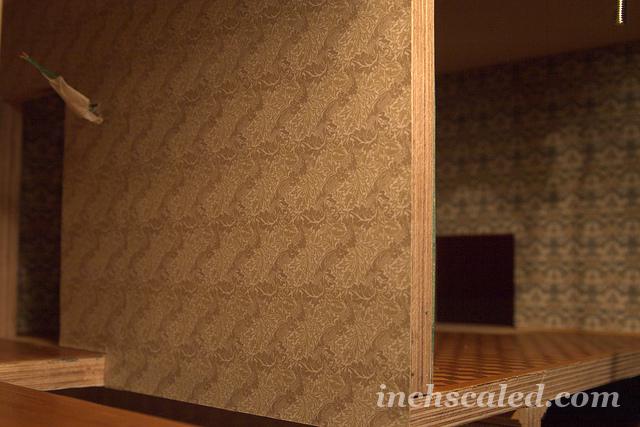 Library, I photoshopped the pattern a bit to make it less contrast and changed the colors a bit.