Or read this in Russian
I finished this project some time ago, one of my favourite commissions. I don't have many photos, I mean good ones, sorry about that.
Well, the commission was to make a theatre stage for a short film, can't go into details 🙂 It was supposed to be quite big – 75cm wide, 65 cm high and 40 cm deep. Almost like my dollhouse 🙂 Huuge. And heavy.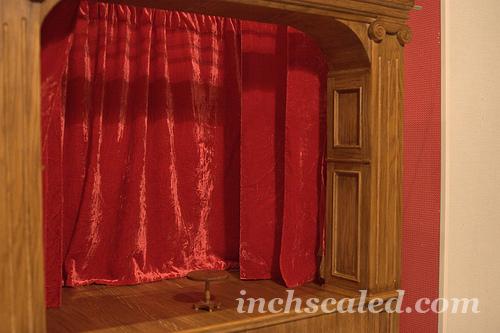 I also need to make curtains, but it was the easiest part. I went through several websites and albums, it was supposed to be old stage. I decided to use oak for decoration and 18 mm plywood for the base. My husband helped me a lot with constructing a dollhouse, but this time I was on my own. Surprisingly, it was very easy.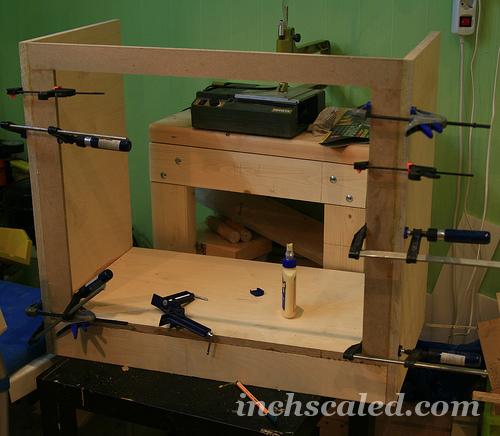 Here,  the sides are being glued. Sorry about the mess 😉
Then I started gluing the stage floor,  also used oak.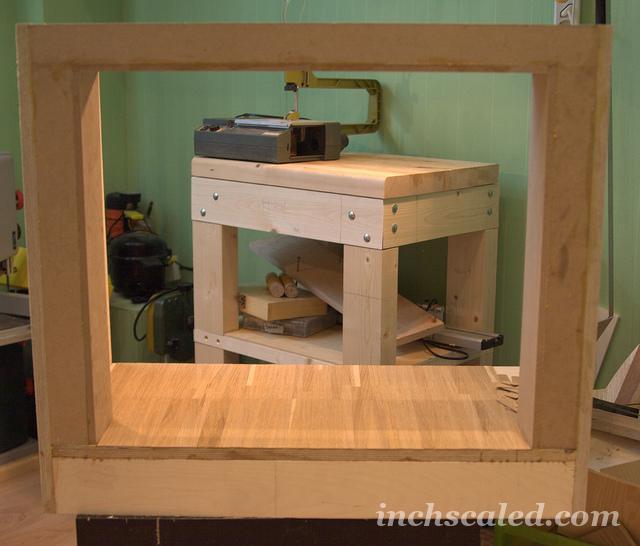 Arches, covered with oak veneer.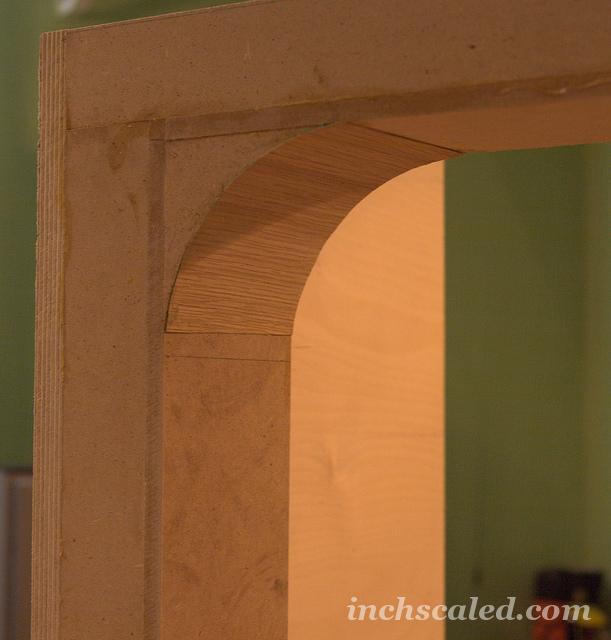 Then the most interesting part – carved details and panels. Loved the process, my router didn't though.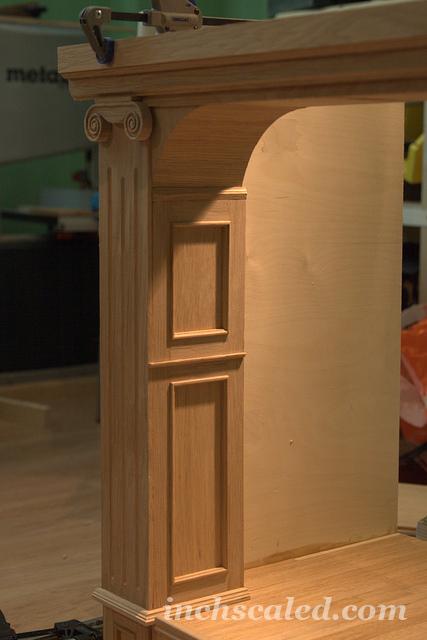 A bit closer, I simplified a form, as the thickness didn't allow me to carve it the right way.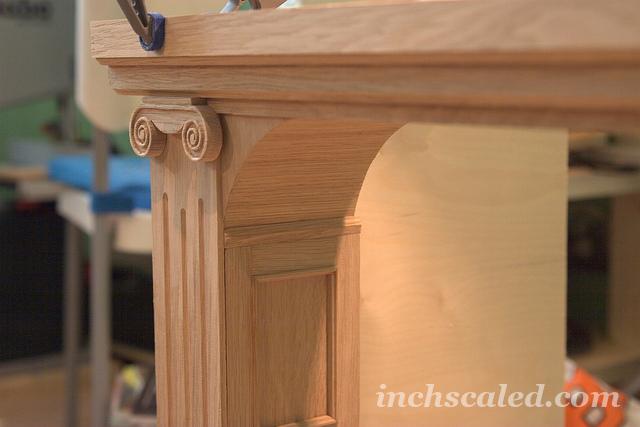 I had a small problem with the upper moulding, because I didn't have a proper router table, so I combined to smaller mouldings together. I think it looks just fine.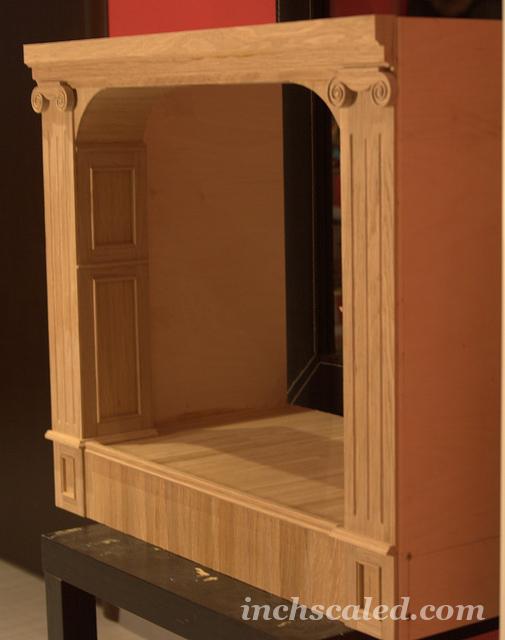 The bottom of the stage is also decorated with oak panels and mouldings.
For the curtains I used Italian velvet.
The hardest part for me was to distress wood. I tried several wood stains and didn't like the result, I ended up with liquid bitumen. Though there was one problem, oak absorbed to much of it, I decided to cover oak with shellac first. Shellac is perfect as grain filler. This time I loved the result. The only thing – you have to leave it to dry for at least one day. It  took me about a week to reach just the right color.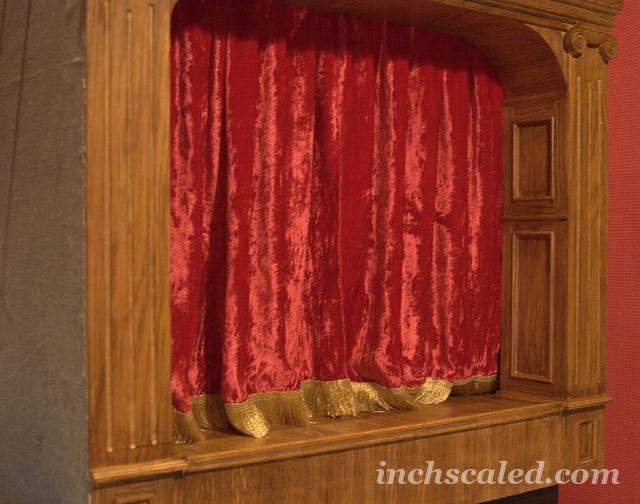 And curtains.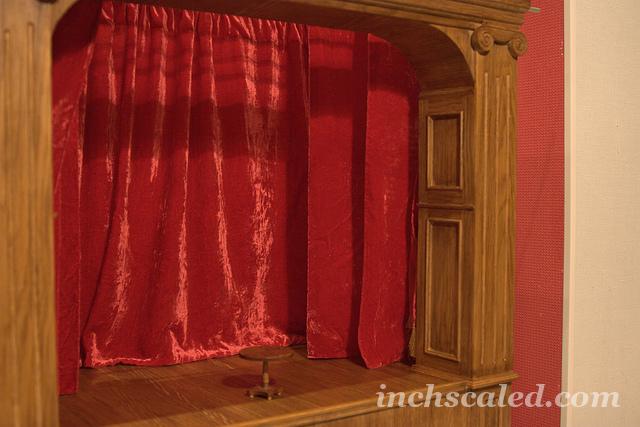 Never thought that I'd like distressed oak so much, looks nice, how d'you think?
More commissioned pieces next week, I hope 😉