Or read this in Russian
It's sooo good to be back to work on my dollhouse! I've finished the main door today: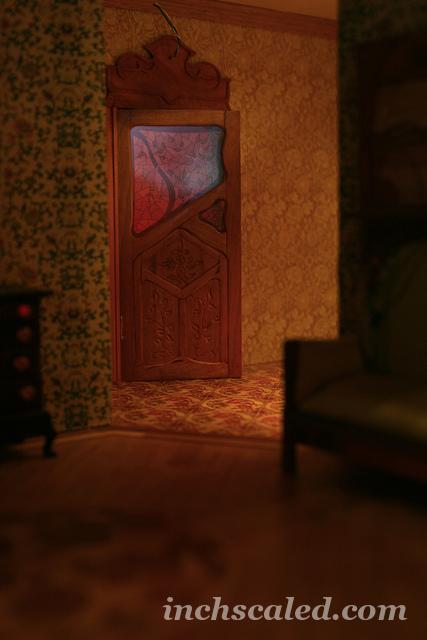 I didn't make a door knob for the inner side of the door just yet, it will be there soon, I promise 🙂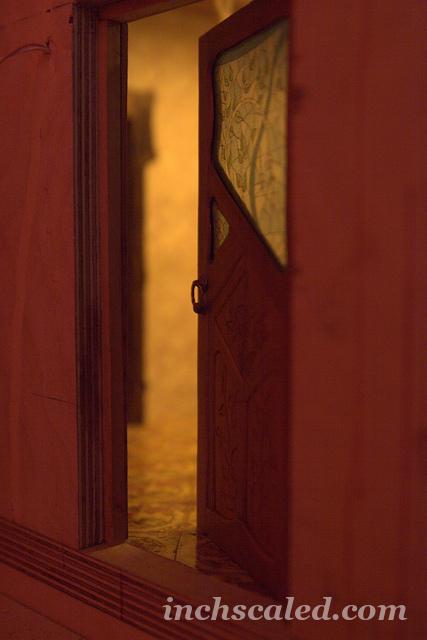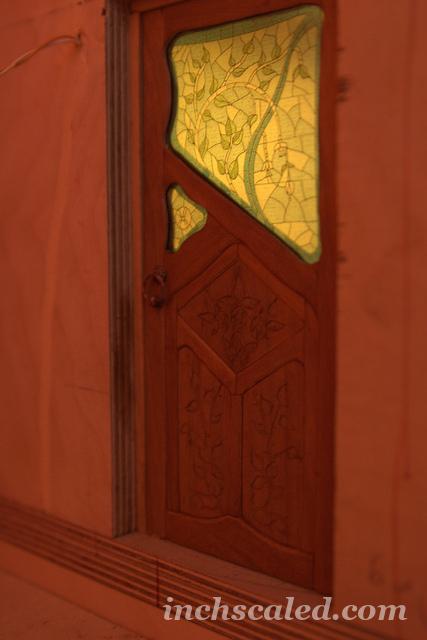 It's all about flowers, love it.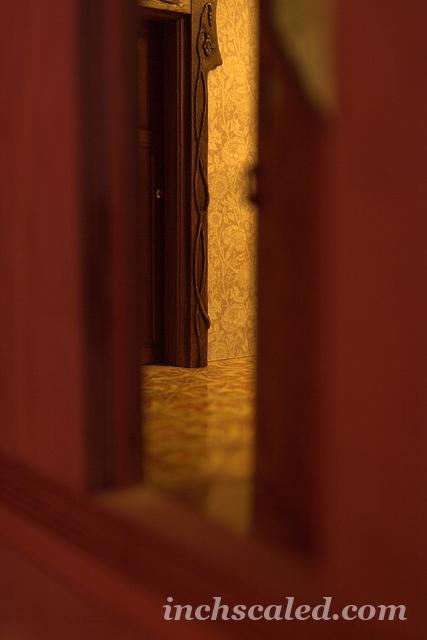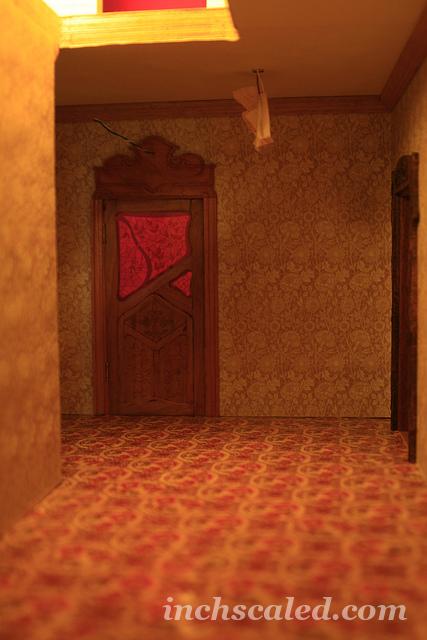 Sorry about lights, I'll make miniature ones someday,  it's still on my to-do list.
I'm almost done with this room, still making handrails for the stairs, the work is in progress – I'm making drawings in Sketchup. I'm moving on to the windows in a living room, it will be rather easy job I think. But it's the fireplace that's on my mind right now. I've found couple of very interesting projects, both made of wood. Lots of carving, intricate details, and I'm not sure I can make it right, but very much enthusiastic to find out. Also I'm not sure about the type of wood here, cherry, probably? I really liked working with it, though it was a bit hard with bigger details.
I also found a great piece of furniture for the hall, need to start it ASAP, because it's gorgeous, it really is!
And another great news – I've received this wonderful award from Natalia (http://scarletsailsminiatures.blogspot.com/) . Thank you, I really appreciate it! 🙂