Or read this in Russian
I should have put another title to this post, something like "Ugly Photos' Post", but nevermind.
I had a strange week, I actually did a lot of things, but seems like I don't have much to show to you. I'm still making the parts for my chandelier, another one. I also continue learning metal lathe  things.  My husband is a great teacher, very patient, I should say. I did learn a lot, but still have to ask him if I have any questions.
As a result I made a beautiful candlestick, made of aluminum, but it looked very silver to me 🙂 Unfortunately, no photos for you here as it broke when I started cutting it off. The good thing is that I learned a lot, I also tried that mysterious jig for making spheres (absolutely, useless by the way for aluminum, because it's easier to make them with files).
Experiment number two – metal spinning. Looks fantastic in this video, which is not mine, obviously 🙂
I don't have silver, but lots of copper. I'm not very good with spinning, I managed to make these, hm, "cups"  after five or six attempts.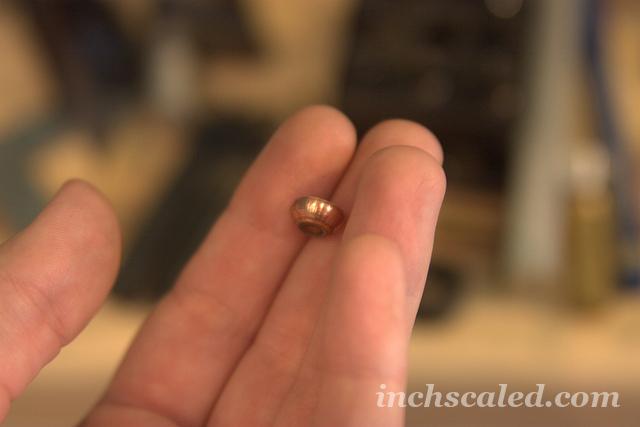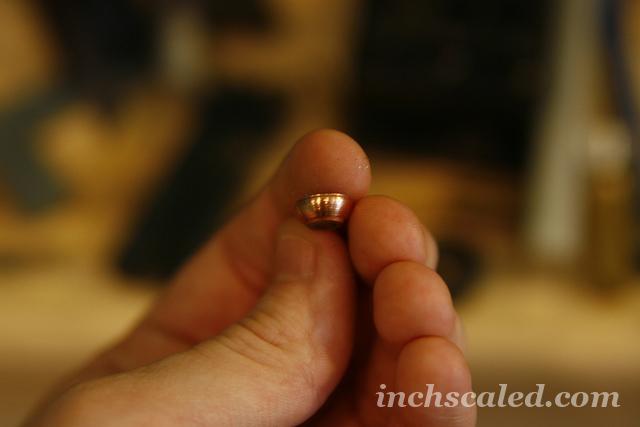 Rare occasion, btw, they look better on photo 🙂
I'm still struggling with cutting off the excess material. The edge is very uneven.
And the last thing  – chandelier parts soldering.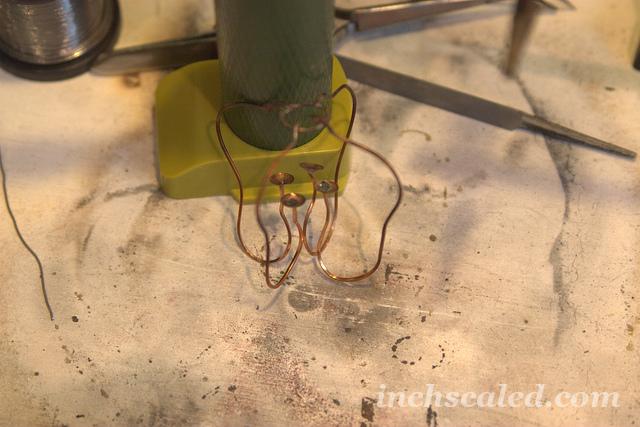 It's all made of copper.  I made these cups for candles using  a dapping block I bought some time ago. I  had a problem with soldering, usually I do it with tin-lead alloy, but with these small details  it was very hard – while you soldering one detail the other falls off because of the high temperature.  Brazing them was a better choice. I'm still not very good with it, but I do my best:)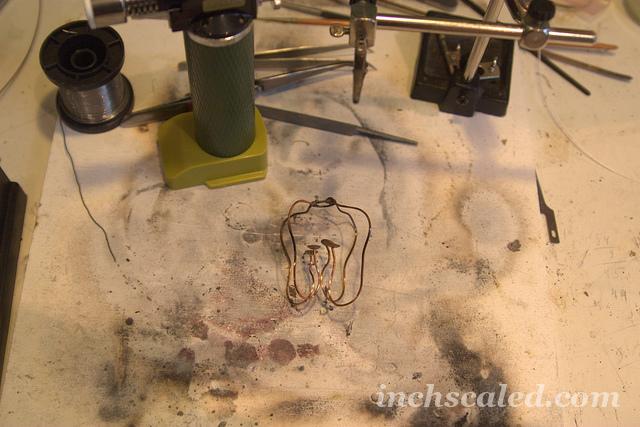 I found this great article about fixing the details for chandeliers, should try it some time – http://mondes.miniatures.free.fr/astuces/lustre/lustre.htm
I need to make lots of flowers for this chandelier, I plan to make one part with polymer clay, and some with epoxy. Here I made simple forms with clay.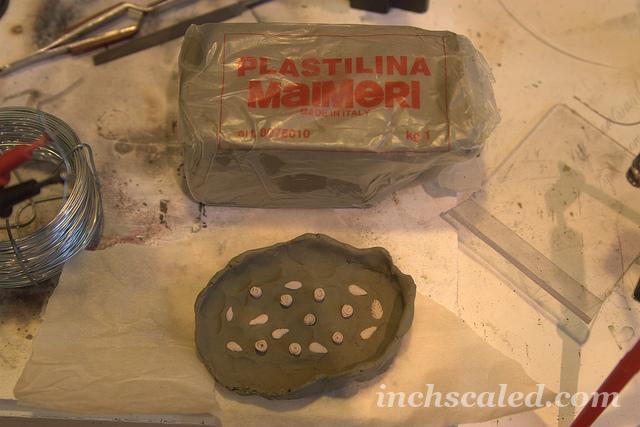 I'm using mold release for it: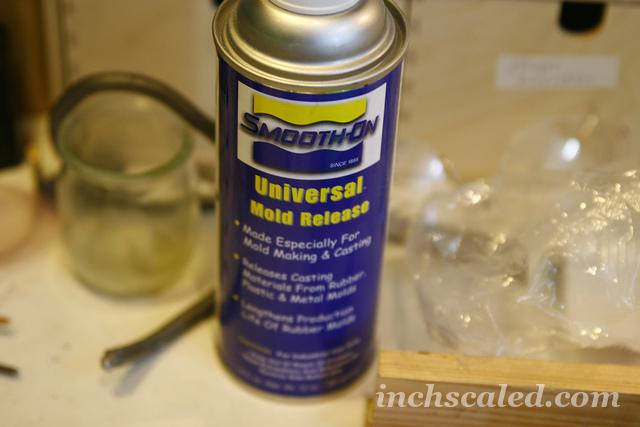 I'm using Mold Max 40 silicone, bought it several months ago, so I'm a bit worried about the result. Hopefully, tomorrow it'll be fine.