Or read this in Russian
Still learning the basics of Bedfordshire bobbin lace. Love it! I did the projects from two DVDs already, another two still waiting. I also decided to go through the projects from a very good book on this kind of lace – Introducing Traditional Bedfordshire Lace in 20 Lessons.
This is the first one, I'm almost happy with it, I really liked this cotton thread, easy to work with. The piece of lace to the right – is the one from DVDs, hm, it was too early for me to work with such pattern, I didn't quite understand several tips there at the moment, but now I would be fine 🙂 Well, almost.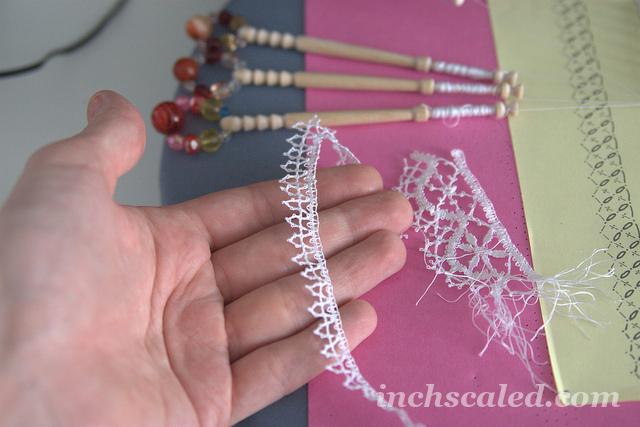 The second pattern from the book, almost done: