Or read this in Russian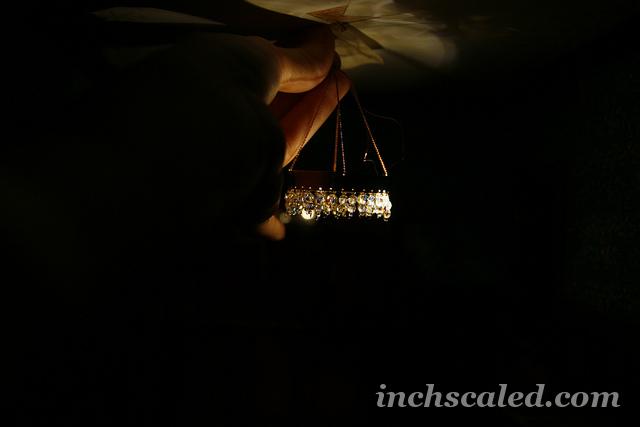 I think that July will be a month of making lights. On one hand, I have a commission, on the other hand I need to make a lot of lights for my dollhouse, and all this in art nouveau-ish style. I did several sketches, and probably will make all of these projects. I started from the easiest one, I used here a brass strip (remember my post about photo etching?). I'm not very good at soldering, my husband was very happy to give me some tips, because the last time I did it, I was about 10 years old trying to fix my ZX Spectrum keyboard (I failed:) and my tape recorder (this time I was lucky).  The results now a more satisfactory, but not good enough for me. Anyway, I've just started! 🙂 Drilling was easier 😉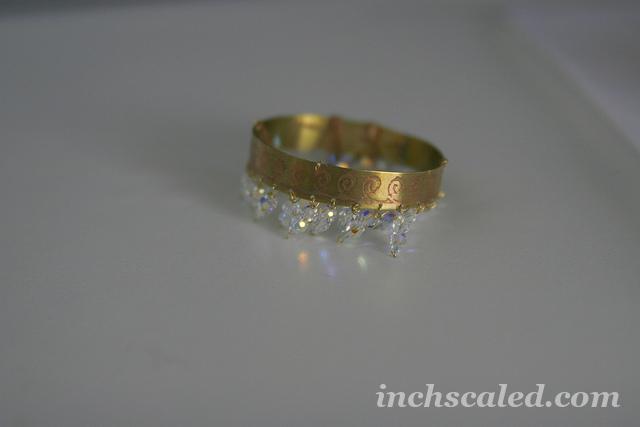 For beads I used 4 mm and 2mm Swarovski crystals.
Bulbs are the smallest ones I could find in Moscow (I think they are used for cars). I'll probably switch to LED lights, but these ones were easier to install.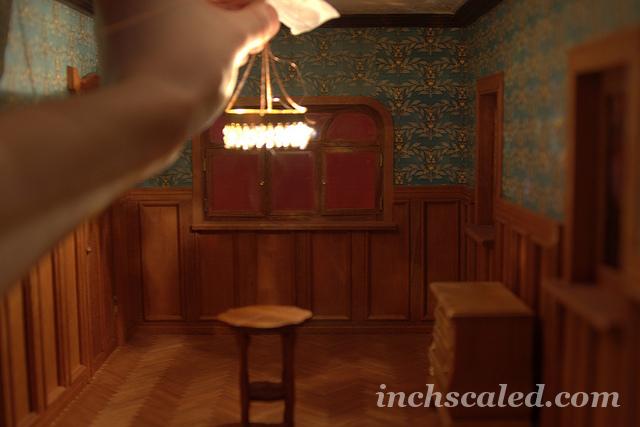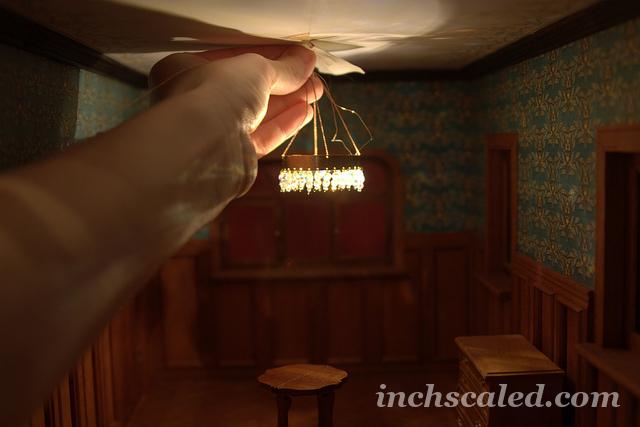 Love these Swarovski beads, any porly made  chandelier looks just perfect with them. Very shiny, I should say.
I tried these lights in a living room as well. Not sure if I'm going to use this chandelier at all, but it was fun to make it.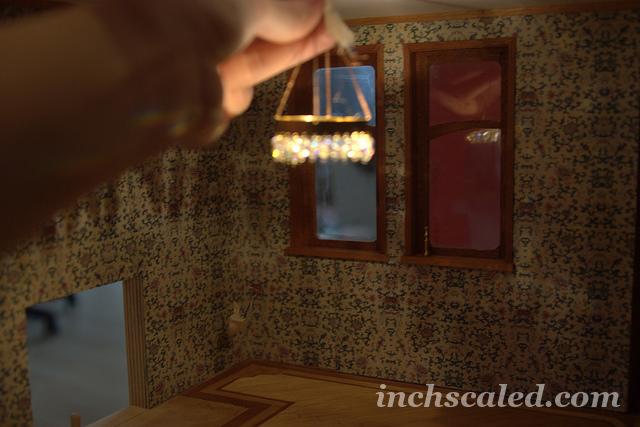 Tags: bobbin lace, lighting, metalwork, wip