Or read this in Russian
Last week I received a package with lace bobbins (50 pairs), they were all unspangled, so I went to the nearest beads shop to buy some beads. I love this place, lots of cute things, I cannot leave it without buying something.  I found these wonderful glass beads, but they are not for bobbins, I'm afraid.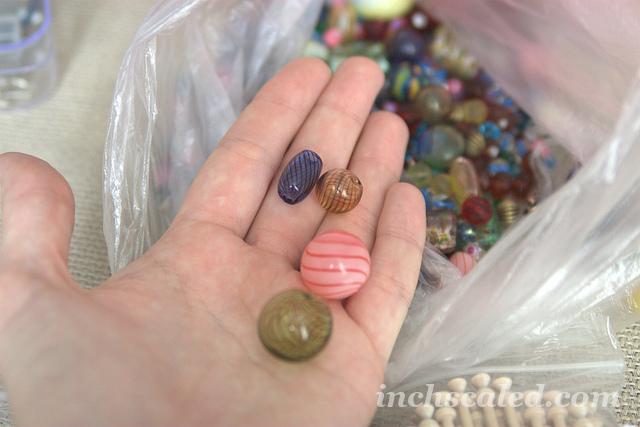 As these two weeks were all about making lights I immediately thought these beads would make perfect lamp shades. You would just need to cut them in half.
I googled at first to find someone who did it before but to no avail. So, here's my first try.
You need Proxxon/Dremel/whatever tool,  diamond wheel and sticky tape.  Glasses for protection and mask  is a must for me too.  I also marked a cutting line on the bead.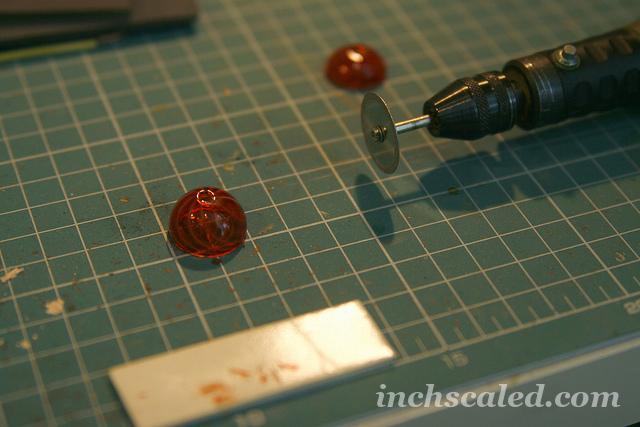 Here's how you need to fix the bead on a tape: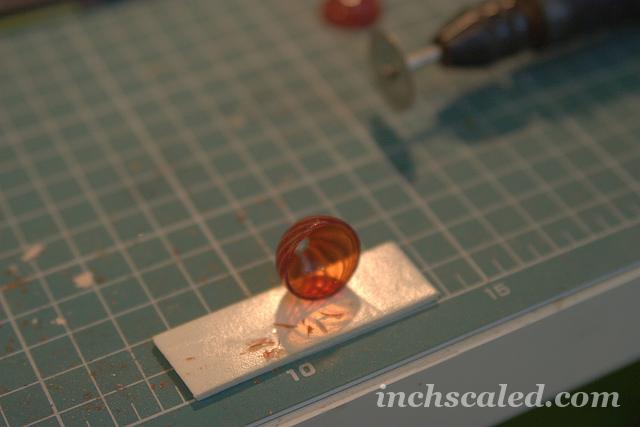 And just cut it off! 🙂 At first I thought that glass would break, but I was lucky, the edge is even. You can also sand the bead to make it even better 🙂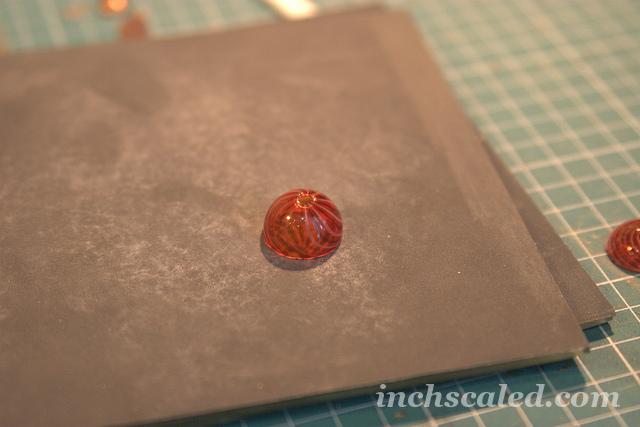 Nice one: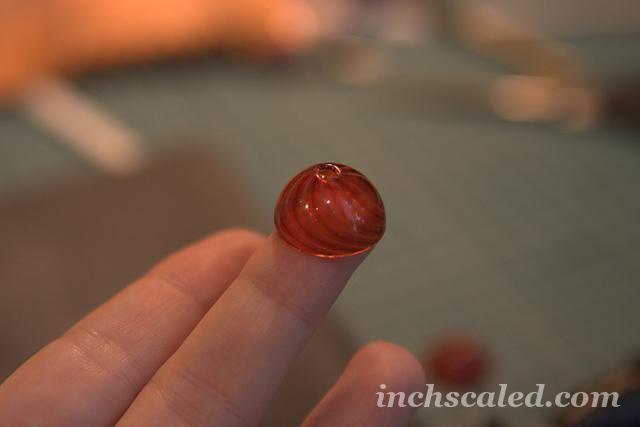 I'm very excited about it,there's lot of beads with different sizes and shapes, lot's of things to explore.