Or read this in Russian
One more commissioned piece is done. I only managed to make several photos of it.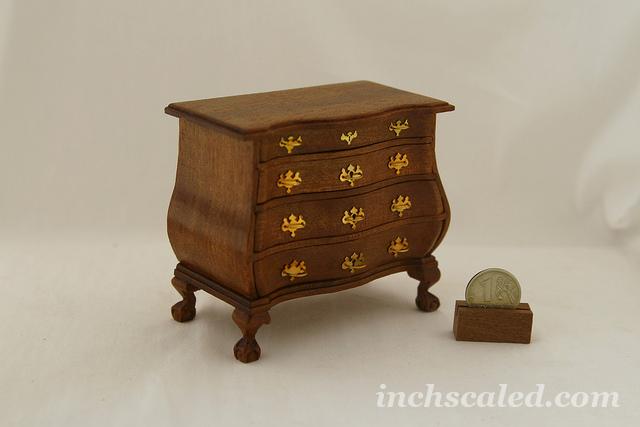 It's funny but the projects that look difficult are quite easy to make. Well, that's how it works for me, at least. The drawers were easy to form, claw foot was also a simple task, I had enough practice with the previous piece as you can remember. 🙂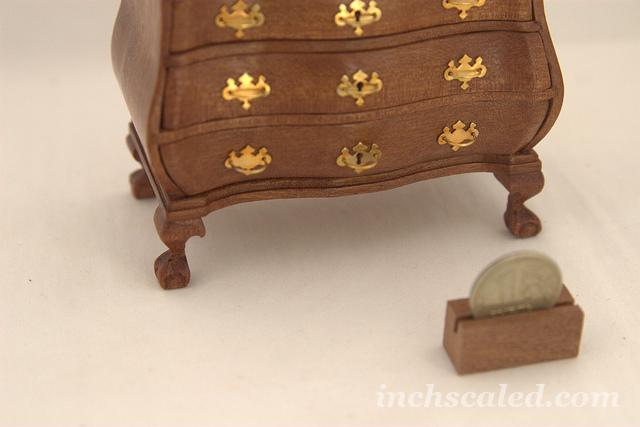 I made the inner parts out of mahogany as well, don't know why, I guess I just love the color of it and thought it would look very nice. And it does, actually.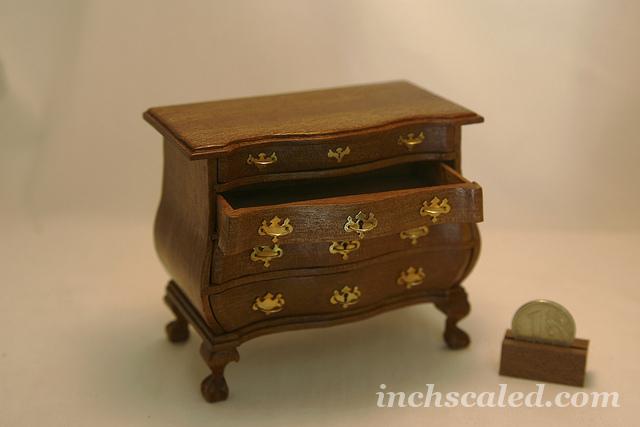 As for the hardware, this time I had to use the handles from Houseworks, I'd rather use the ones from Phoenix Model Developments, but there wasn't the right size and from, I managed to use them only for the top drawer here.  The back was trick, as you form the sides manually, with Dremel and bandsaw, so you spend a lot of time fitting it, the pattern won't do here.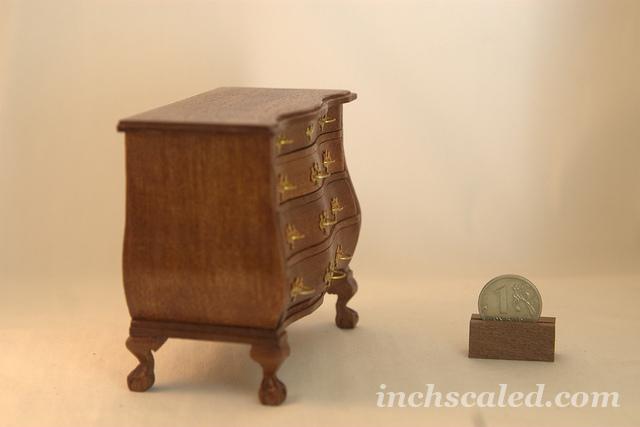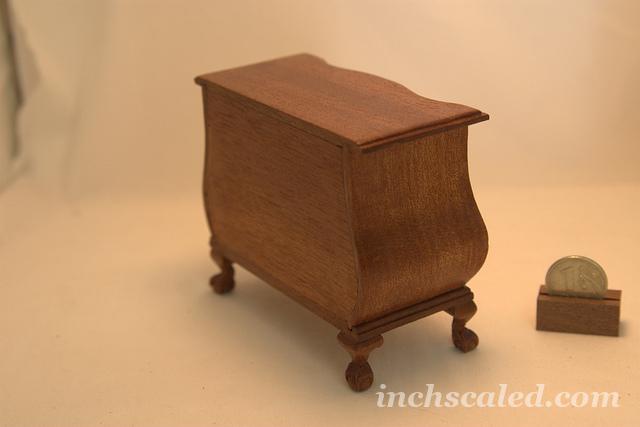 Despite its looks – it's very light and you almost don't feel it on your hand.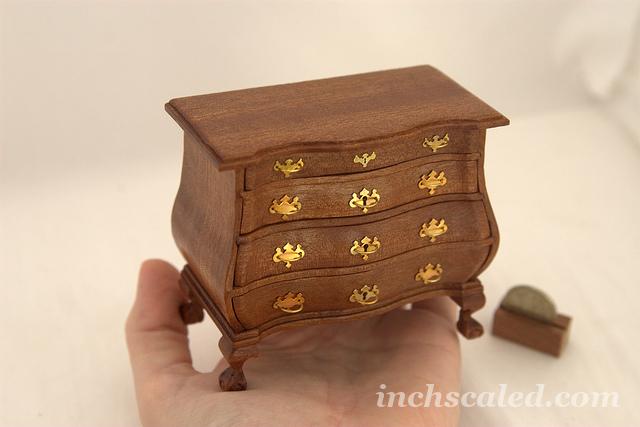 I actually love the mahogany covered with shellac, to me it's so much nicer than cherry wood, though my husband thinks otherwise. The surface is so shiny and smooth under shellac. With so much practice I finally can achieve such results with French Polish.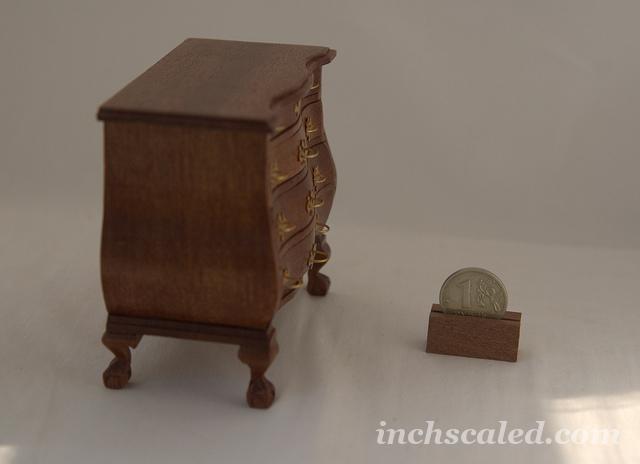 I guess it won't be the last bombe chest that I made, I'd love to have a similar one for my dollhouse.