Or read this in Russian
I started a new project from Scale Cabinetmaker magazine – two Morris chairs. I couldn't find the right prototype on Internet, but you'll get the idea, I hope.
This time no mahogany or cherry wood, just red alder. I have lots of it, but, let me think, hm, I never used it in furniture projects before. I cut some of the details already: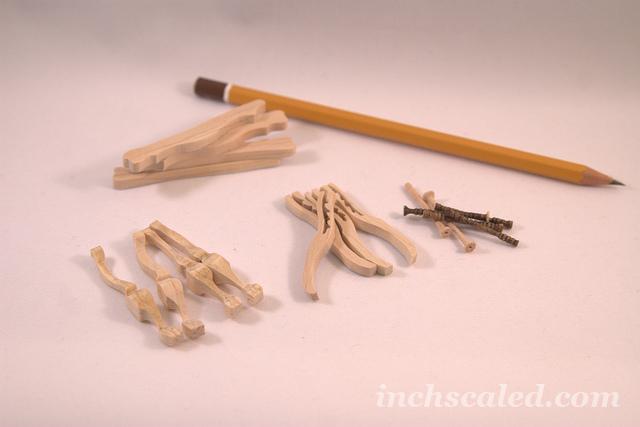 The most tedious part here, guess what,  these horrible small 3mm spindles. I need 14 for every chair, that's 28 altogether plus 3-4 extra for insurance, and 4 already in the trash, broken.
Here they are, before and after burnishing: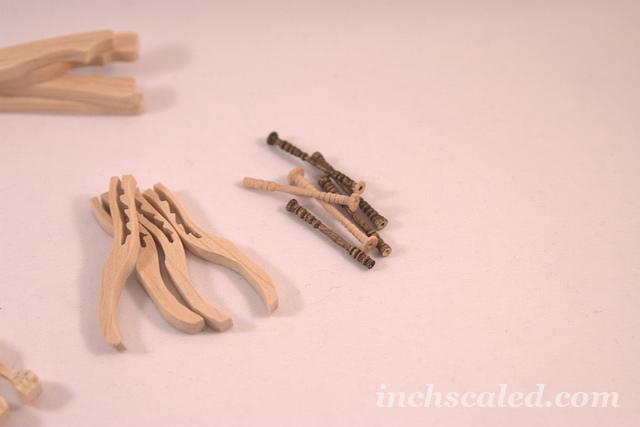 The great news this week – I got the new table saw insert. I used to make it by myself out of oak (sorry, this post is in Russian), this time I asked my husband to make the metal one, he has a router for metalworking and I have never worked with it, to be honest. Now everything looks and works great with this new insert. I don't need much to be happy, you see 🙂