Or read this in Russian
I can't stop playing with all those minis I bought recently: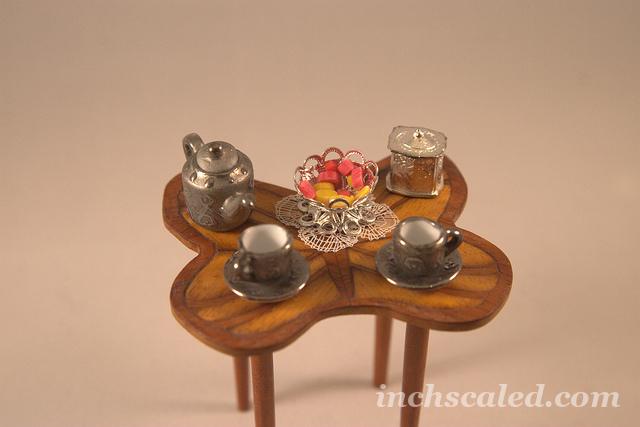 When I look at this set the only thing comes to my mind – what was I thinking when I was ordering it? On the photo it looked okay though, probably it needs some special furniture and interior, I don't know 🙂 A vase is ok, it came with bargain set, so I don't mind. Tea caddy is my favourite here, love all the tin details.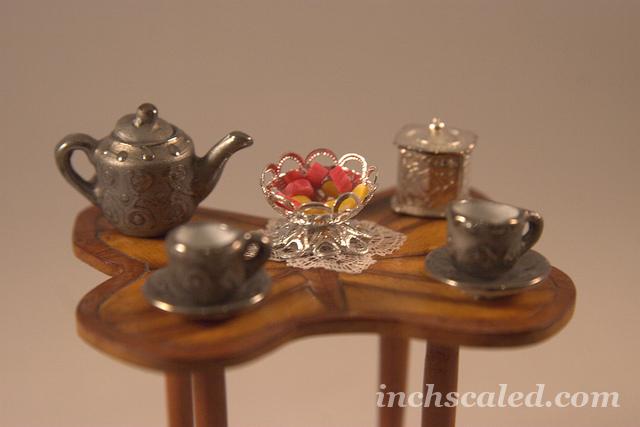 This little mat – made by me. I'm officially lacemaking addict! 🙂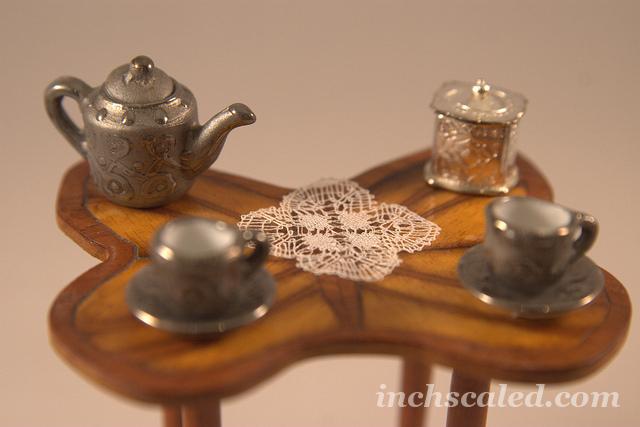 The mat on the left is made about a month ago, a bit too big, way too big for minis, so it'll be another gift for my Mum. The little one will got to my dollhouse, but I don't have a proper table for it, it's on my to-do list already. It's 2.5 cm in diameter,  I used No. 170 Egyptian cotton for it. Some time ago I bought these two wonderful books – Roz Snowden "Miniature Bobbin Lace" and " New Ideas for Miniature Bobbin Lace", so this is my first try from the books. It was also suggested that I should have used No. 100 cotton, but No. 170 looked better to me. I was a bit scared to try such thin thread but it turned out quite good.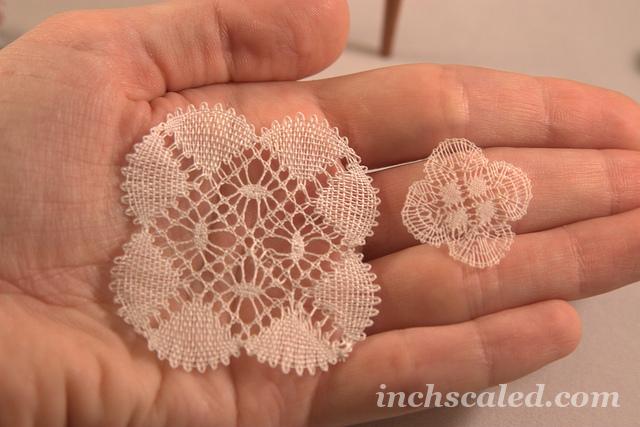 I also used Honiton pins here.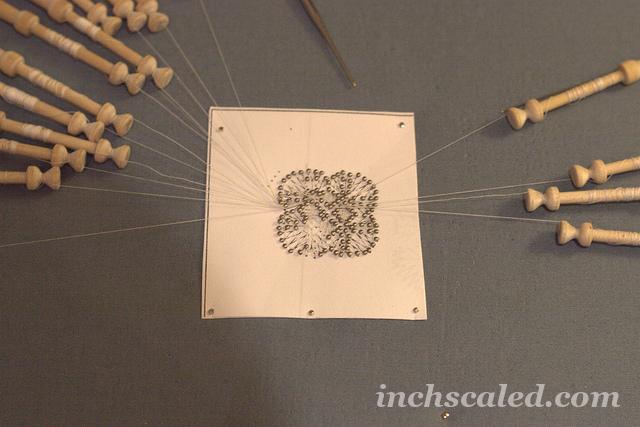 And the most ridiculous idea of mine – to use white cotton on white paper 🙂
Here's my version of the mat comparing to the one in the book.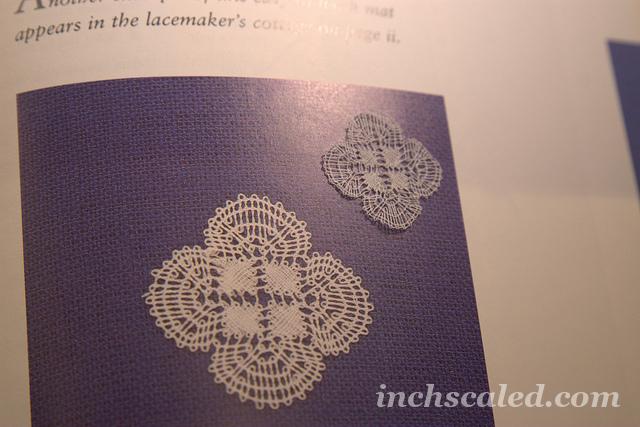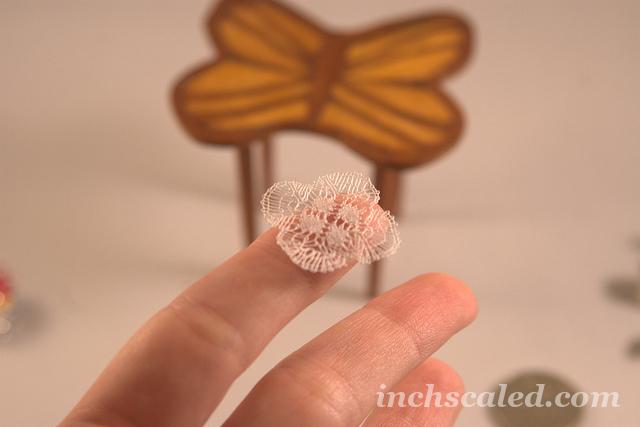 And a bit more, still working on one of the Torchon books: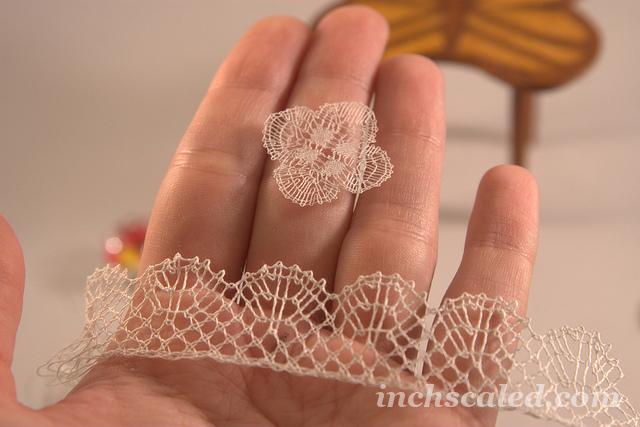 Some Buck Point too: