Or read this in Russian
I'm in the middle of uphoslering the chairs, looking good so far. But today is all about sharpening tools.
The biggest fan of sharpening is my husband, but I still have to do that quite often, every other week usually.
My tools set: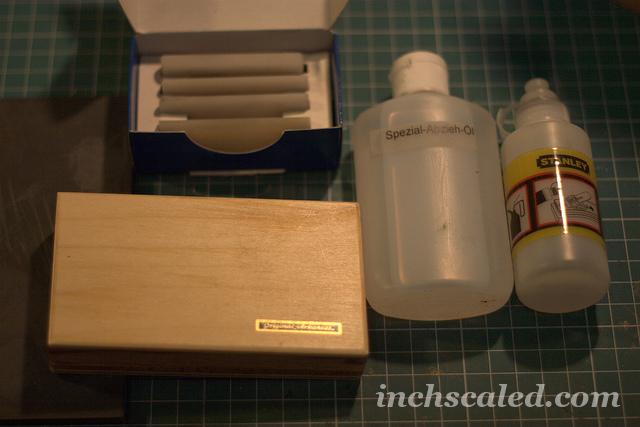 Sandpaper (600, 800 and 1200) glued to the mirror, Arkansas sharpening stone and oil for it, at last, Kirschen sharpening tool set consisting of four stones with different profiles. My husband used also several water stones and some other tools, but my set is enough for me.
About sandpaper – some time ago I found a great video about sandpaper sharpening with Michael Dunbar. He used this method with planes and chisels sharpening, and I found it simple yet effective – you need several types of sandpaper varying from No. 80 up to 1500, glue them to the glass or mirror (just as in my case). And that's it – you're ready to start. No water, no oil, just a brush to clean the sandpaper. I've found this great 3part video on youtube, just the same method:
The most improtant part here is to keep the angle consistent during sharpening. Here my favourite chisel ( 1,5 mm) and the most common mistake  – sharpening only the tip but not the whole surface.
Another great tip from the video is the way you move the chisels – you move it to the sides and not back-and-forth.  This way it's easy to keep the right angle.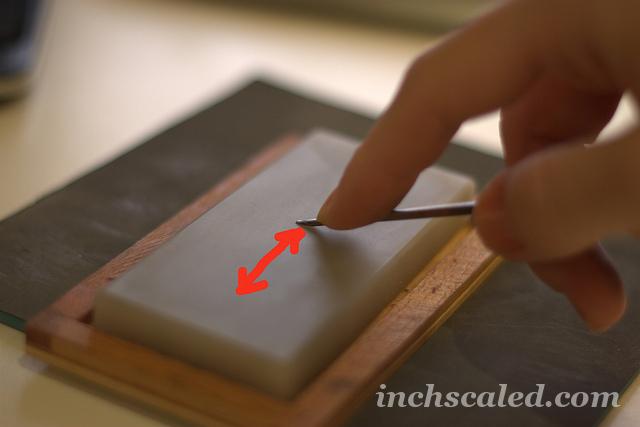 I usually use only 600, 800 and 1200 paper, never needed anything else like 80 and 100. Guess the tools very okay in the very beginning and I didn't have to start sharpening from scratch.
The same principle goes with round chisel, you move it slowly from side to side while turning it so the whole surface is being sharpened.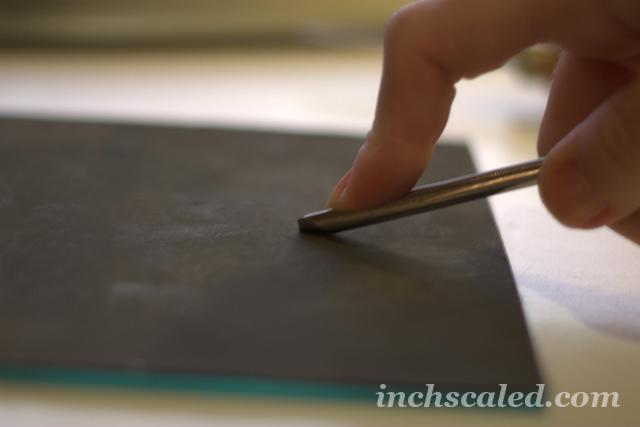 Next step for me is Arkansas sharpening. As you know there are two types of stones – water and oil stone. I just tried Arkansas once (oil stone) and never looked back. Probably I'll try water stones some day but for now I'm really happy with the result I get. I also read on different forums that oil stones are better for miniature chisels.
And the last one, Kirschen sharpening stone set :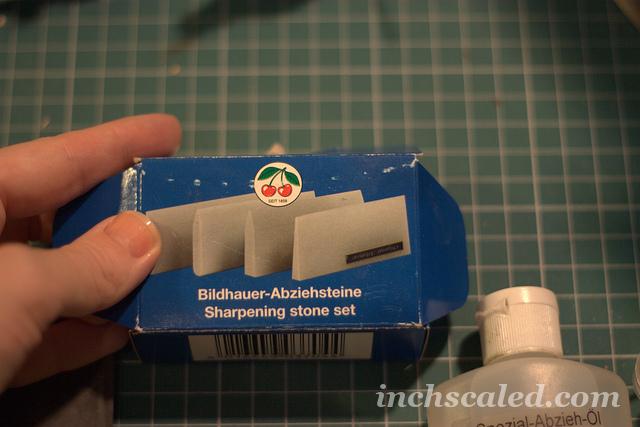 Four different profiles on each side: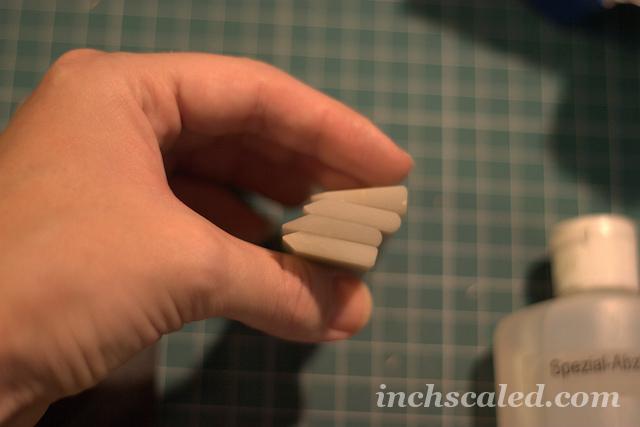 Overall, I really like this set, but round profile are pretty useless to me, my chisels are too small for them 🙂
With all these tools I spend usually about 20 minutes sharpening chisels and they work like a charm.