Or read this in Russian
It was pretty fast work, just two weeks I guess. I took the design from French architect and designer Leon Benouville (1860-1903).  I just changed the curve of the legs a little bit. Dimensions of a table top – 10 x 15 cm, height – 7 cm.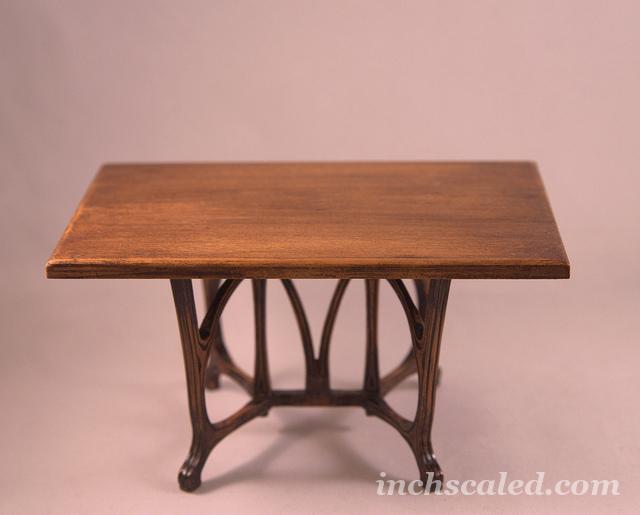 It's the second time when I try to properly age  wood. I used liquid bitumen. It's still shines, but I'll get rid of it when it's all dry and cover it with wax.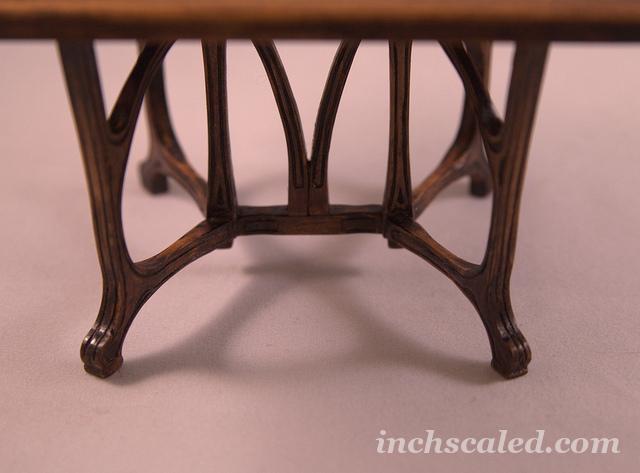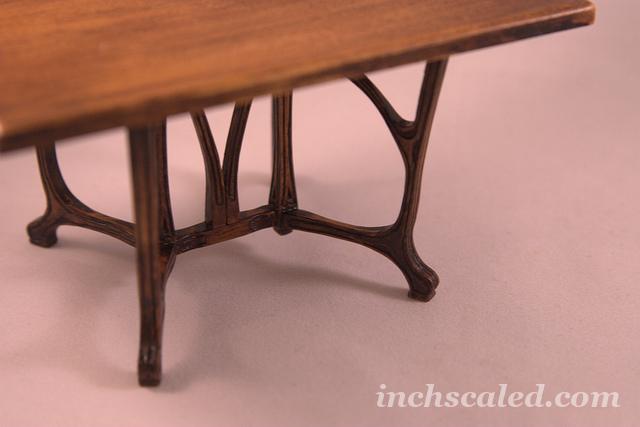 I made the working drawing in Sketchup, the construction was very simple, the only thing was to keep all the angles when cutting the legs, but it turned out very well. The rest is very easy – carving and shaping legs with proxxon rotary tool. And again, I used cherry wood that I don't really like, so I'm stuck again with mahogany and pear wood.
Aaand a bit of my little collection for the kitchen (which I don't have in my dollhouse! :)) .