Or read this in Russian
Last week was a bit busy and strange, but I'm slowly getting back to work. And I'm really happy about it!
About 2 or 3 weeks ago I bought lots of stuff for my minis. As usual, you go some place and you take a list, just to remind yourself that you don't need anything extra. Of course, you need. You'll need this chisel and this little thing, how could you live without it?
That's how I go shopping 🙂
Last time I was going for furniture wax, wood blocks, veneer and japanese water stones.
Japanese water stones are number 1000 and 3000 – work great with 3mm  and more chisels and knives, I wouldn't try them with my micro chisels – still using Arkansas stone for that.
Wax and patina: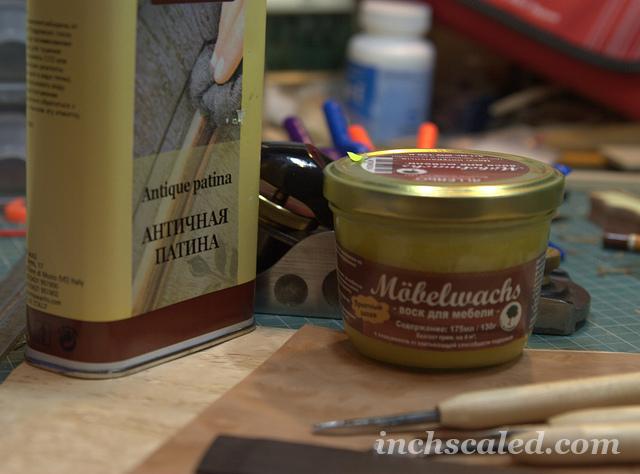 As for now I tried only wax – really liked the texture and smell.
Some new chisels – it's my hubby's fault. I honestly didn't want to buy them, but he insisted. When we came home and I tried them I was really sad that he didn't insisted on several more. They are really really good, though made in Russia.  I also got some wood blocks, I'll need them for a future project.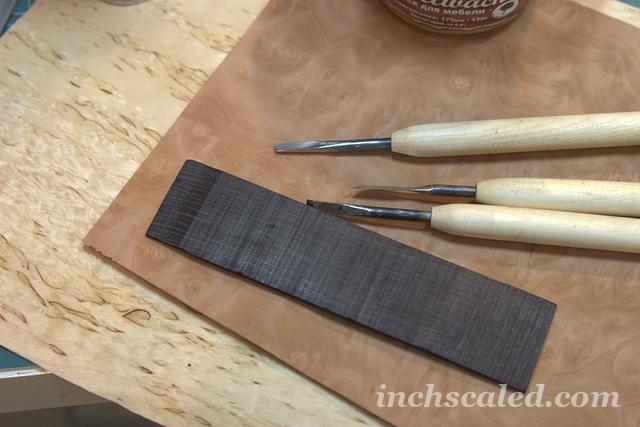 And something for dessert. Veritas hand plane. Some time ago my hubby was all in woodworking stuff, so he was desperate to buy one of these planes, but something was always in the way. Besides they are not that cheap.  Later he moved on to metalworking and it all was forgotten.
So when he saw this plane on a shelf  waiting for its new owner  he offered me to get one. I wasn't really enthusiastic (well, they are still expensive) – but in the end I gave up. I think it's a good investment, besides I always keep hand plane and a shooting board next to me, it's a very nice set of tools in everyday work.  I bought it and don't regret it.
Besides, we got small but nice discount. Some things are worth it.