WroteВиктория, March 11, 2013 в Uncategorized |
RSS
Or read this in Russian
Unfortunately, I don't have much time for my bobbin lace practice, only recently I finished my first Torchon lace book, and still in the middle of making the projects on Bedfordshire lace. Here's one of them, this flower: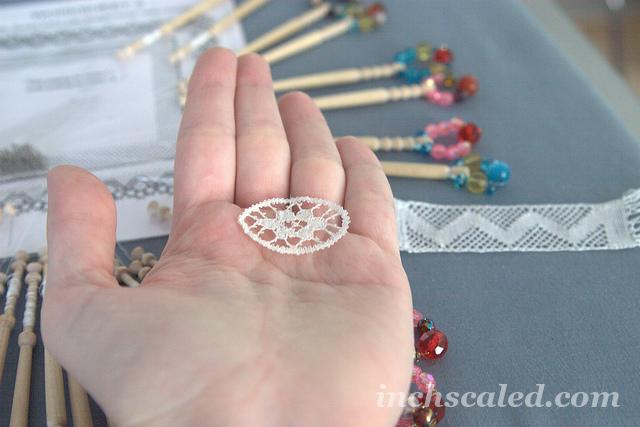 I have only one book and a chapter from another on this type of lace, my main source of inspiration- DVD lessons, actually there are four, so the flower was the third lesson. It's still very complicated lace for me, sometimes I don't get the logic of it, and have to watch one episode all over again, but the process is worth it. I'm trying to find one more book on Bedfordshire lace, but no luck so far, either it's too expensive or sold out.  So I had to move to Bucks Point for now. I have a DVD too and one book, another is on its way.
So far, I started from the first lesson on DVD, simple net,  I made it before, though decided that second try won't hurt, so here it is, still in progress.