Or read this in Russian
Yesterday I finished the second game table, the first one is already at its owner dollhouse. I made several changes and also started making chess figures for it.
I'm almost done with blacks: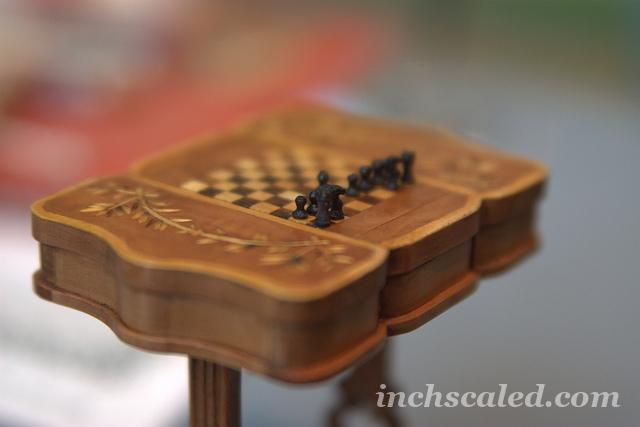 This time I painted on a silk, the first table was with an embroidery.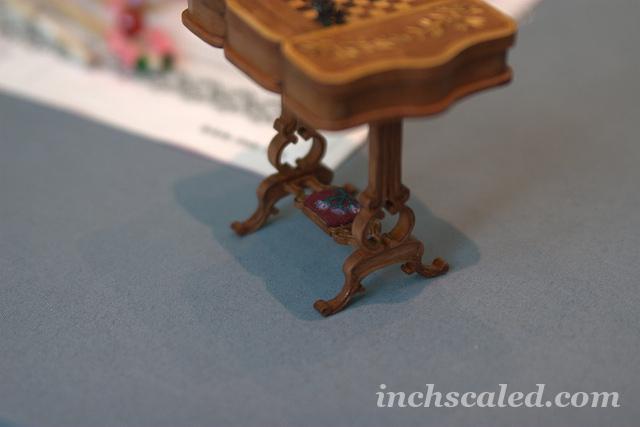 And I also changed the way of gluing the textile to the inner parts.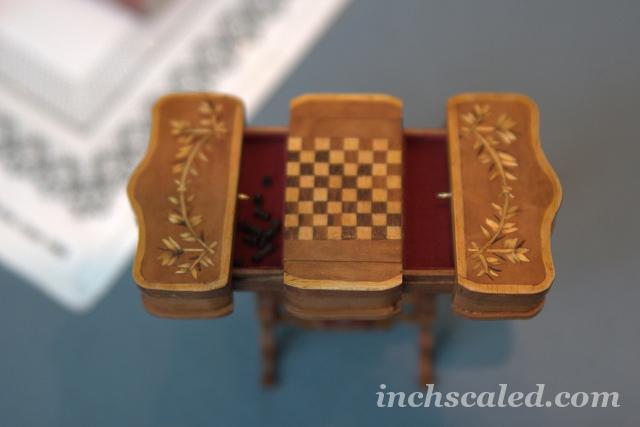 And the last one – I used antique patina here, very light touches, but just right for this table.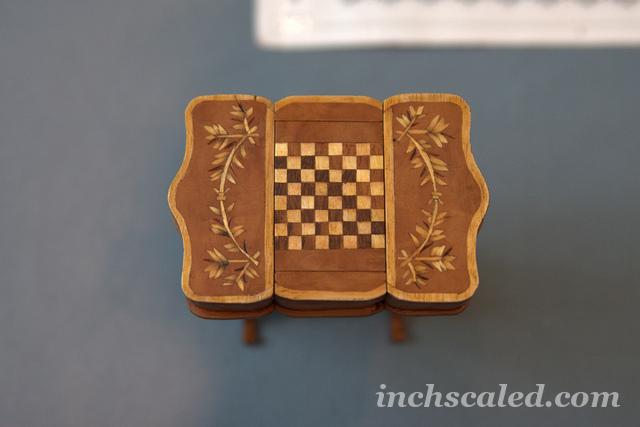 And a bit of lace spam for you – I finished the first pattern from Bucks Point book, several mistakes are easily spotted – probably, I should stop lacemaking with white threads on a white paper. 😉