Or read this in Russian
I've been a fan of  such old 17th century chests for quite  a while, I'm reading several green woodworking blogs. So one day I thought it would be nice to make this blanket chest, besides I found the drawing of it in Sketchup Warehouse.
Here it is: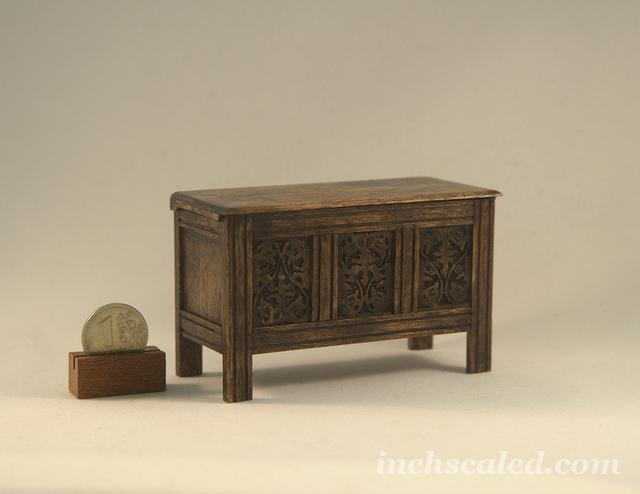 As far as  I know, the original was made in Massachusetts in 17th century, it was made with oak, but I used hardbeam wood for it. It has quite a small grain, and I think it gives a nice impression of oak. The only thing I didn't like  – the color, hardbeam is almost white, so it's very hard to carve, you always need to change the direction of light to see what you are doing at all.
The most interesting part here though was not carving – dowels were fun! The diameter was lot less than 1mm, so I had to make lots of small rods to fit.
The only photo of WIP, very white 🙂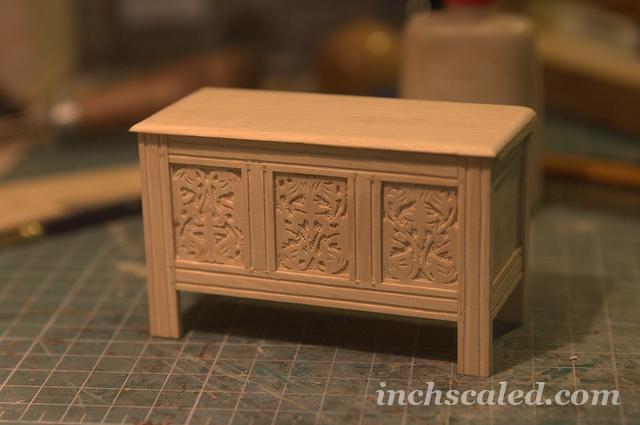 I love how good hardbeam can be stained and "damaged" – I wanted to make an old chest. So all the scratches were very easy to make 🙂
I also made wooden hinges for the chest top, I saw several options for it, but decided to go with Sketchup drawing.
Dowels, lots of them: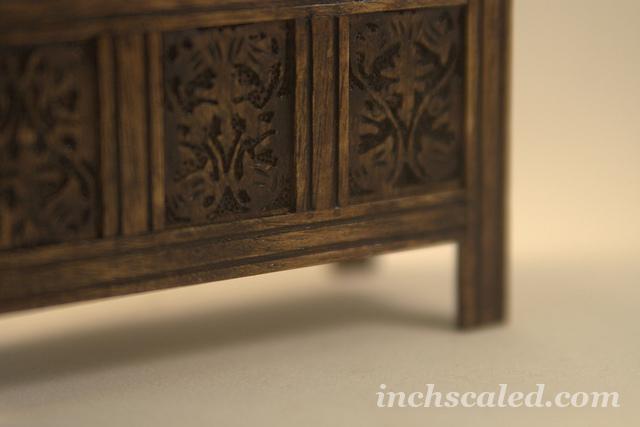 All the details, their joining etc. were copied from the original piece: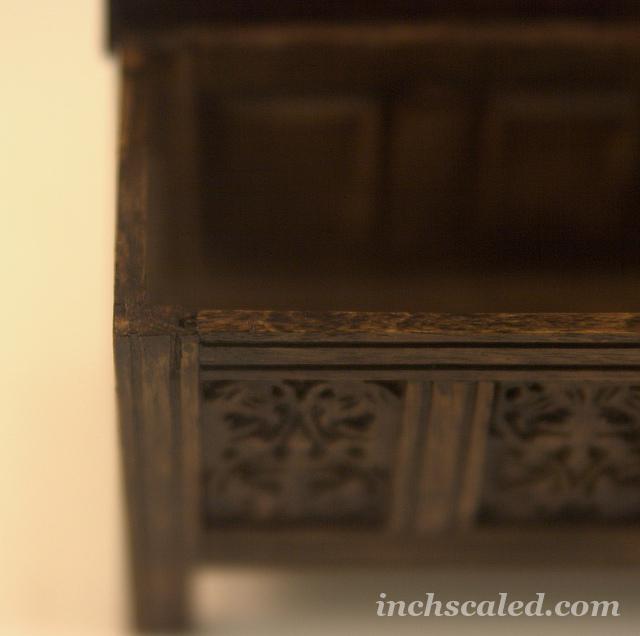 A sneak peak from inside: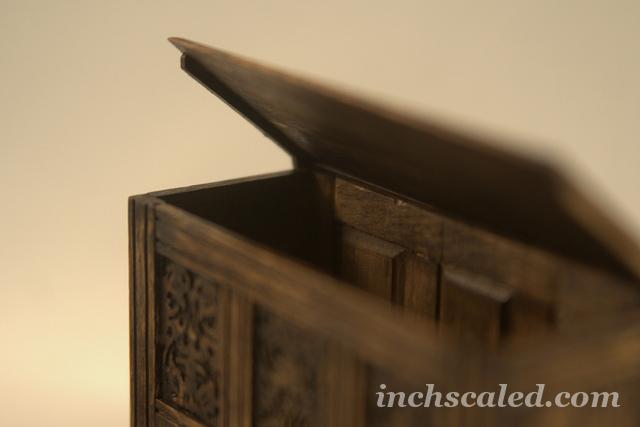 The top: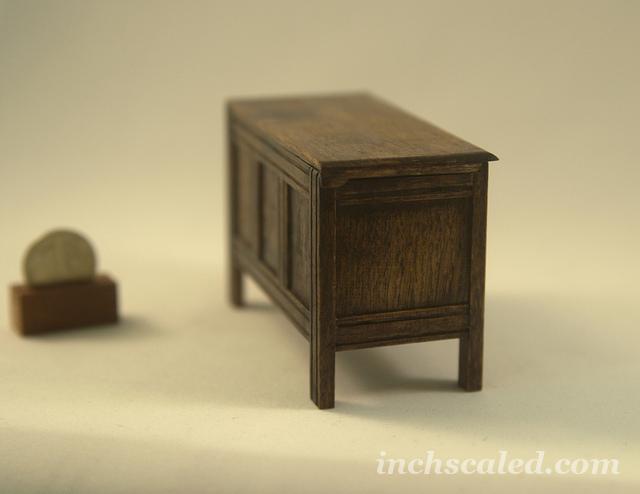 A look from above: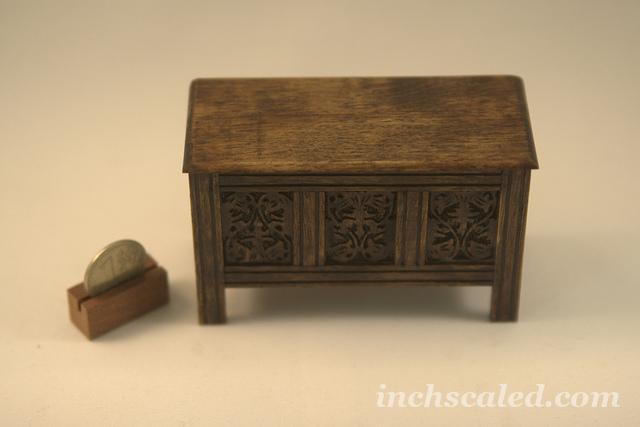 To make it look old I used antique patina, and then covered it with couple of layers of shellac. Though  I think I'll add some more scratches later. 🙂