Or read this in Russian
My long-long holidays are over! Finally! I couldn't wait to  get back to work, especially when there's lots and lots of it ahead. It's super hot in Moscow, seems like the summer has come.  During all this month I had no access to my tools and equipment, so the only thing that could entertain me was sculpting and stitching. So here it is, my first doll. It's a long story, actually, during this year I was slowly learning sculpting and anatomy, I've manage to sculpt couple of skulls, heads, etc. The only thing I was lazy and reluctant to do  was a doll. With the help of my Mom I finally did it!
I love sculpting kids much more than grown-ups, to be honest. She's not that miniature though, almost 17 cm height.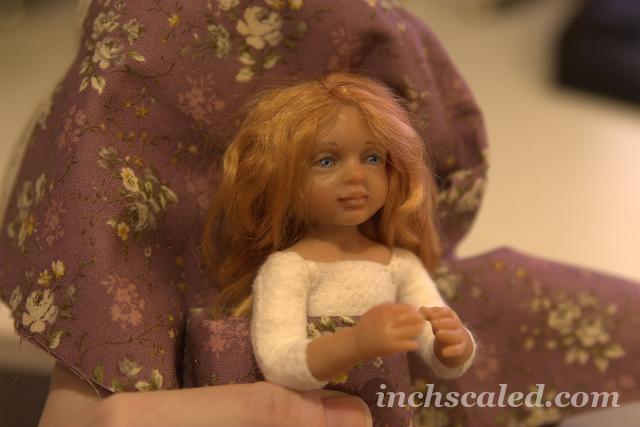 She doesn't have any clothes yet, I have to make some soon. I can't say I'm fully satisfied with this doll, but for the first time (especially when I made her with instruments that were not mine, with bad lights etc). At least my Mom liked it. 🙂
I have another girl, perfectly in scale, but that's a different story. I think I should make some furniture for my first doll too.
And some more photos: