Or read this in Russian
Another portion of the photos – this time about the rug. I'm not an expert in petit point, so when I started working on a project I decided that the rug should be commissioned to someone who's the best at petit point. It was very important because even the back of the rug should have been perfect. And of course I was looking for someone who could chart the rug, find just the right colors, add the right mood to the whole picture. I immediately thought of  Natalia Frank, I had no doubts she would do it perfectly. Natalia made several posts about this amazing rug – here, here, and here and here.
But I should add some personal thoughts about it – to see such beauty on the monitor is absolutely nothing, you should see it yourself, touch it, feel it, admire it. Natalia is a genius, I was blown away by all the details. The colors – perfect, just what I was looking for. We were all worried about the result, because we all have different monitors, so it was hard to say, how it was going to be, but here we are.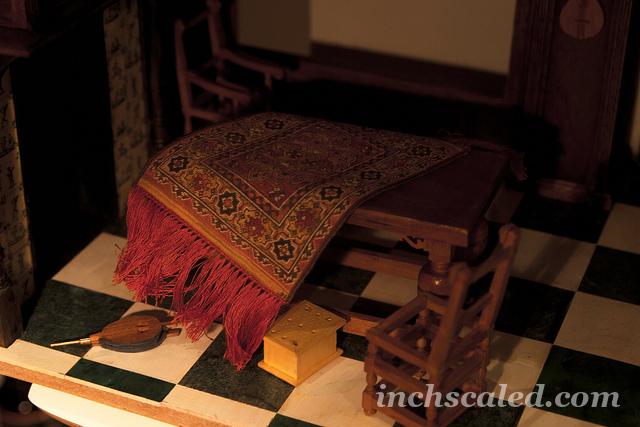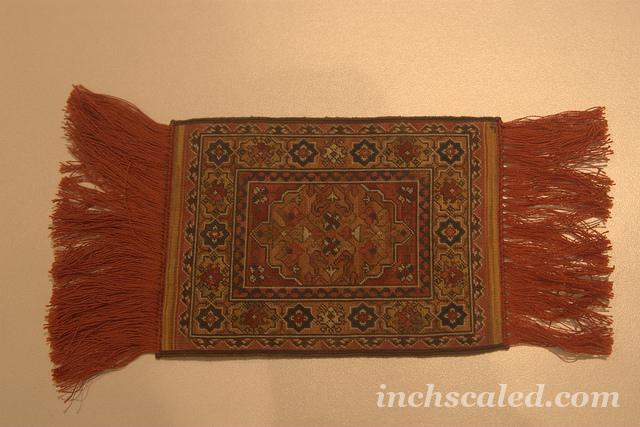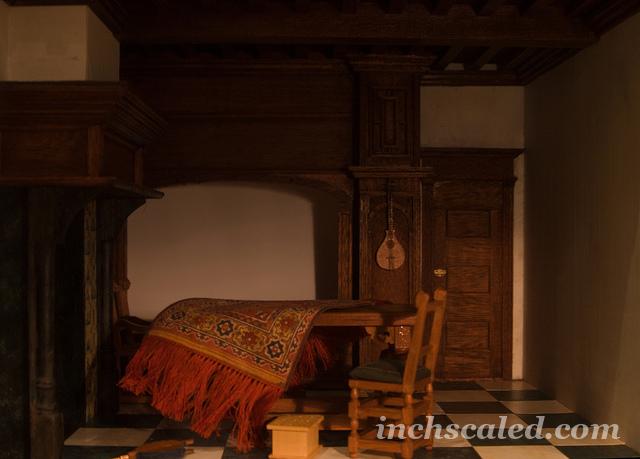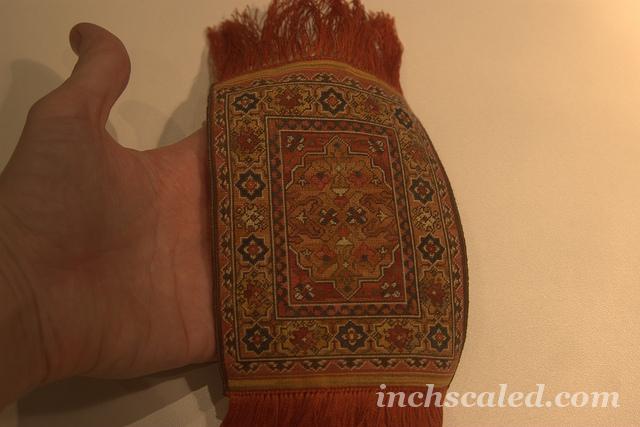 This is the back of the rug, can you believe it?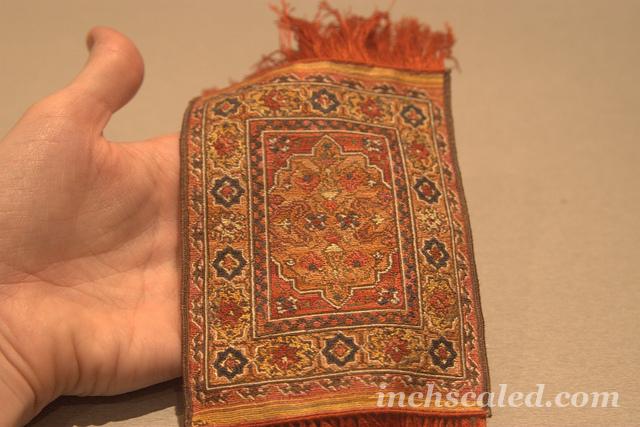 I'm sad that I'll have to drape it, so many details won't be visible.