Or read this in Russian
I'm working on a textile for roombox. I need to make a fringe, so I thought of bobbin lace.
I found a silk thread, pretty close in color to the silk I used  for a chair, but then decided to add yellow to make it look lighter. Looks much better now.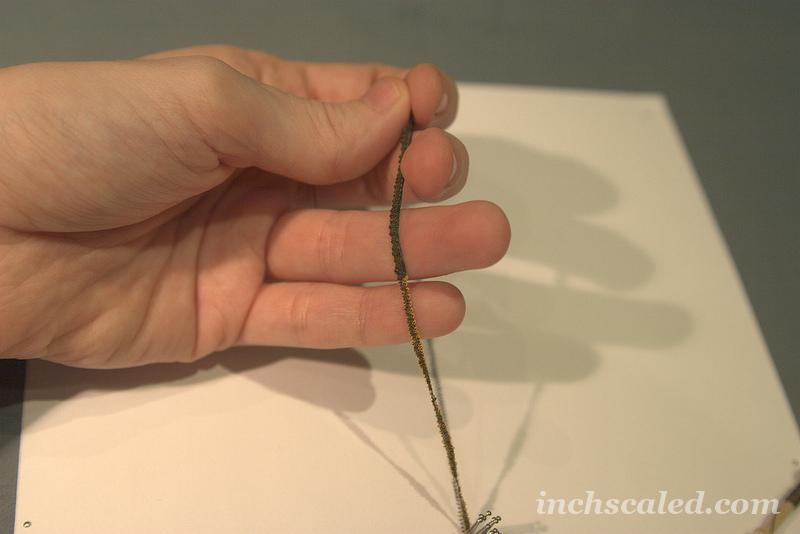 I'm not done yet: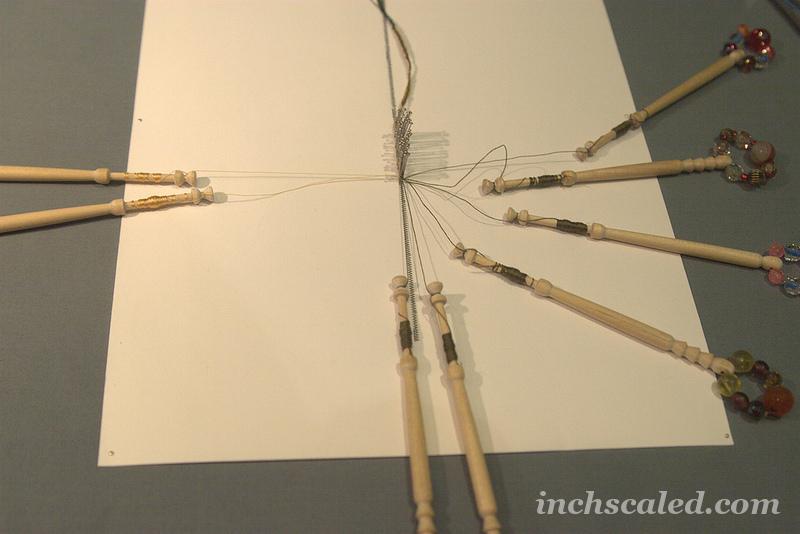 And i finally managed to find some time in the morning for petit point. This time it's a pillow on 60 count silk gauze.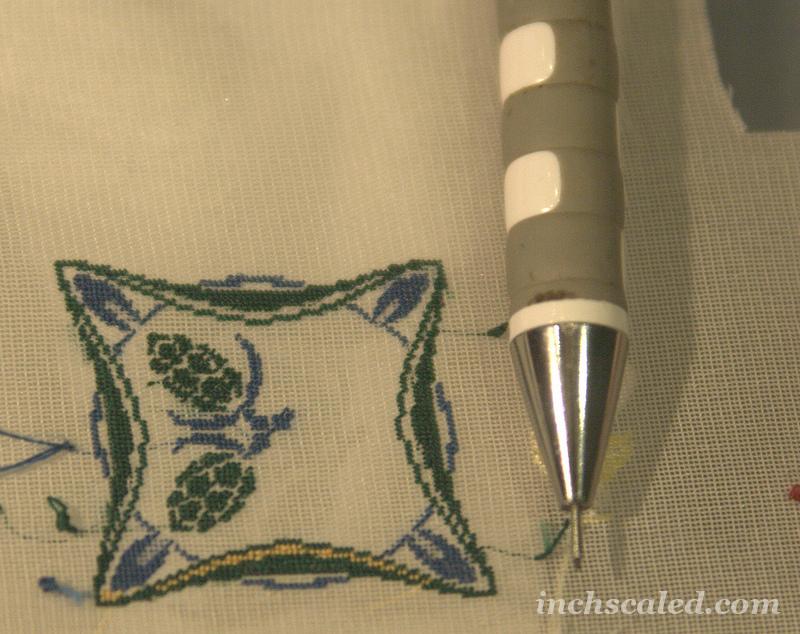 I fpund that Russian silk thread No. 65 is just the right type for this gauze. I also  bought twisted Pipers silk but I'll save it for 90 count. Another interesting thing – I found that somehow it became easy for me to stitch on 60 count gauze, several months ago I thought it was very hard to stitch without magnifier, this time I only need good lights.
Though I'm still looking for good magnifier, the one that I have is pretty useless for stitching.