Or read this in Russian
I always wanted to try different art nouveau styles, if I may say so.  This time – Vienna Secession, Koloman Moser. At first, I spotted his beautiful wardrobe, but then I saw these chairs and immediately started making drawings.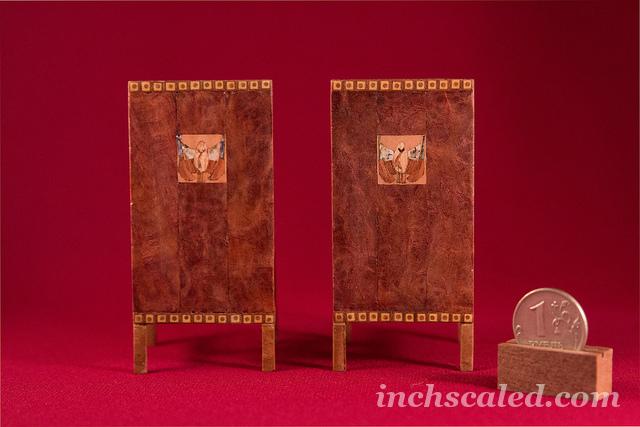 I really liked this dove marquetry piece – its size in 1/12 is 13 mm on 13 mm. Part of the wings are made with mother of pearl, two types actually.
The rest was quite difficult and frustrating. I had to make all the parts veneered with  elm burl. It's very fragile, probably in real size it looks fantastic, I'm sure it does, but in inch scale – all the flaws can be easily seen, and it's hard to fix them. Sometimes you need to forget about perfection and start working on adaptation, not copying the piece. It was a good lesson for me.
I especially didn't like the back of the chair from the side, it looks like a sandwich. Though really good one 🙂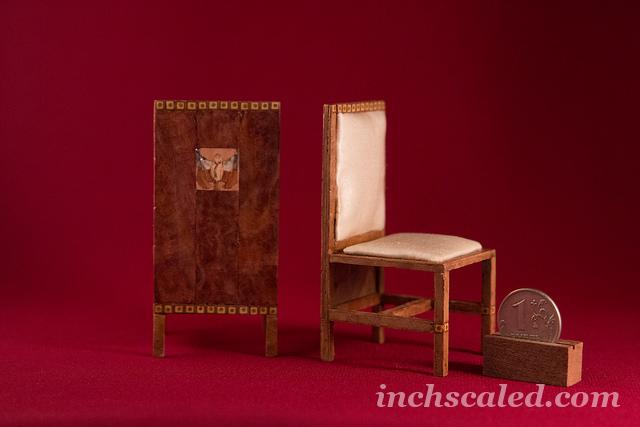 Inlayed squares with circles in the middle are just 3mm. Circles are 1.5mm in diameter.
Overall, I used three types of burl here, elm, iroko and another one which name I forgot. 🙂
For upholstery I used silk.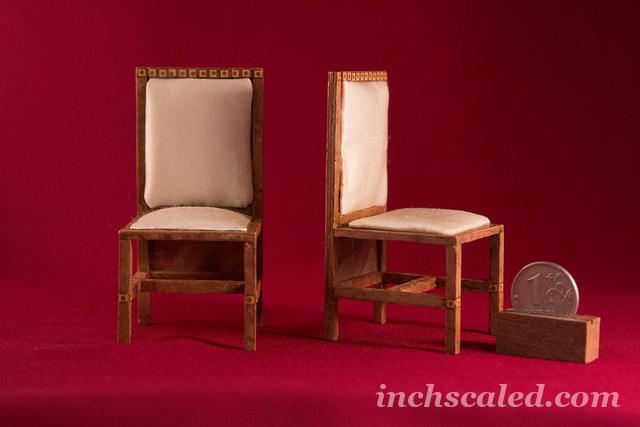 Next pieces won't have this crazy veneering, but some carving will be there for sure.