Or read this in Russian
The first door for my dollhouse is finished. This is the first time I've tried to make it in art nouveau style. Lots of photos below.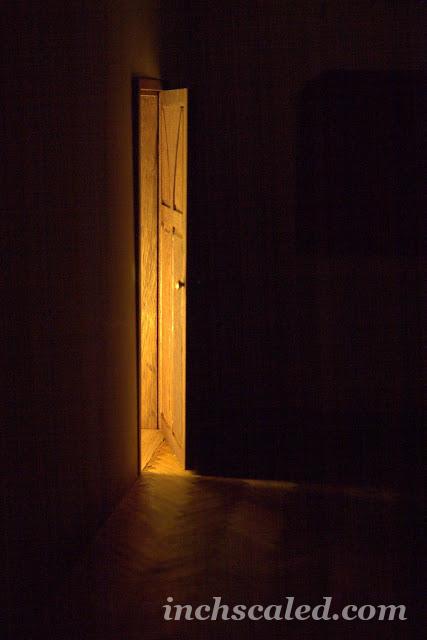 The door is made of African mahogany. I have no idea why I decided to use it. At first I was thinking of using walnut, but the parquet was already made in mahogany, and I didn't want to waste time on staining.  I think, I'll have to use mahogany for the windows and wall panels too. Well, let's suppose that the owner of this house was quite wealthy 🙂
When I started making plans for the doors I've looked through a lot of photos of that interiors. I was surprised to see that most of the doors were made in classical style. French interiors were more detailed, more art nouveau-ish, but I also saw combinations of both styles. I decided to use French as an example. I've found some pretty good drawings from an old Russian magazine (1912, I think) and played with some of them.
First of all I made a frame.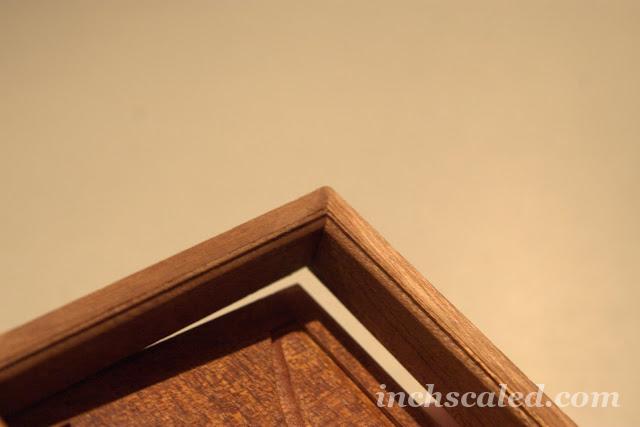 Then I cut all the details for the door, also made mortises and tenons. Unfortunately, I didn't take the pictures at the time, this was pretty straightforward.
As I've figured out, there are some possibles mistakes you can make with the panels – for example, you can make them a little bit smaller that you need thus making it hard to assemble it without using glue. It's not that horrible really, you can always glue this panel, but you could do better job, right? I could do it with one of the panels 🙂 The second mistake – I decided to use a router to trim vertical parts, I didn't notice in the beginning while making mortises, that these routed details were made too deep, very close to the mortise. It looks okay on the photo though: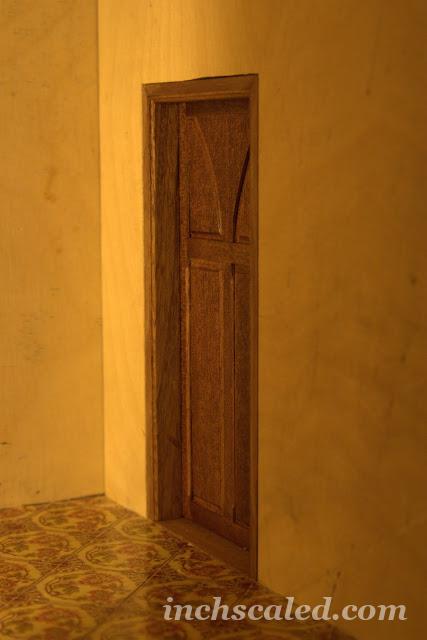 The last problem – door knob. I used very simple ones. In the end when the door was installed in the frame, I've found out that the vertical part was too small for the knob. Why didn't I measure it all before? 🙂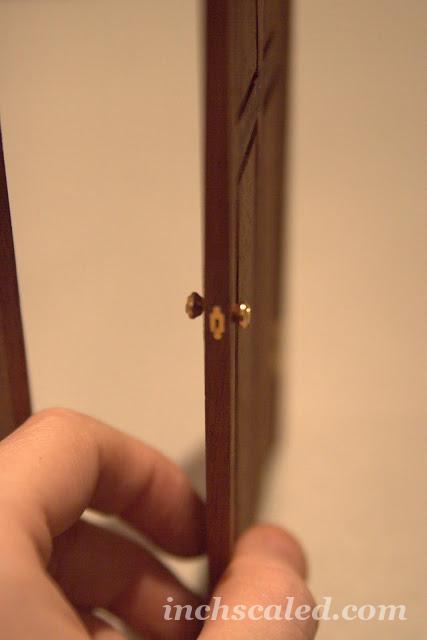 Well, good lesson for me.
I also need to decorate the door later, I want to make a shelf from the one side and maybe watch from another.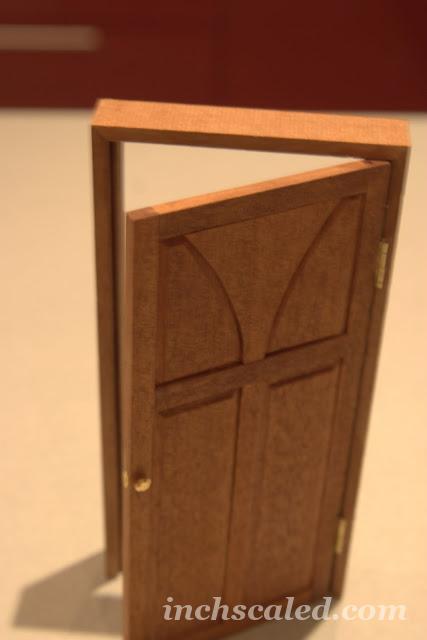 Moving on to windows.