Or read this in Russian
I spent too much time on these wall panels. Not without mistakes, of course. At first I cut a lot of main panels, but when I started gluing them I found that they were too narrow. Lots of mahogany wasted, but was too late 🙂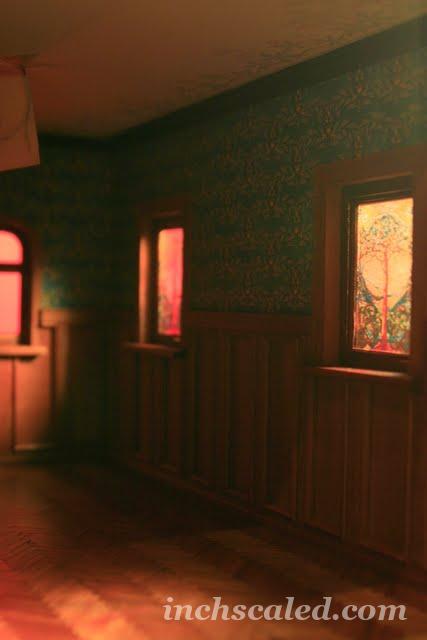 I remember reading couple of books about wainscoting and trimwork where I found some very good tips,  I don't remember every detail, but I hope to try paneling again some time soon.
The decoration of windows is pretty simple. The biggest window will have curtains, and I haven't decided on the small ones yet.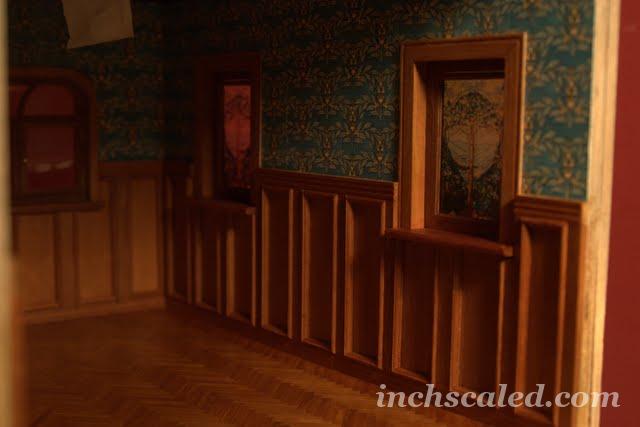 Window sills were the easiest part, made from 2 cm deep mahogany.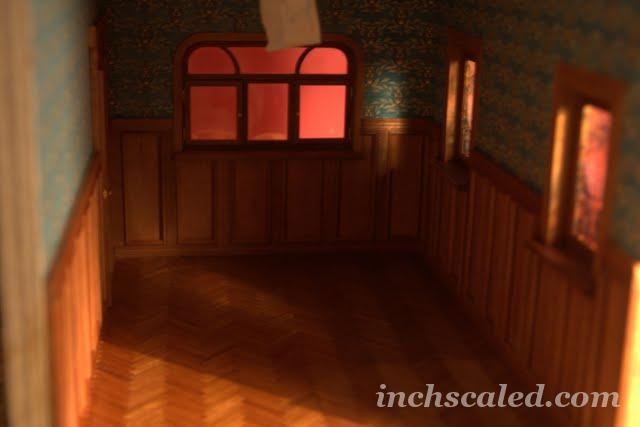 By the way, the color tone of the photos is quite good, looks very much similar to the original 🙂
I covered all the panels and floor with shellac. The floor is shining, very cute:)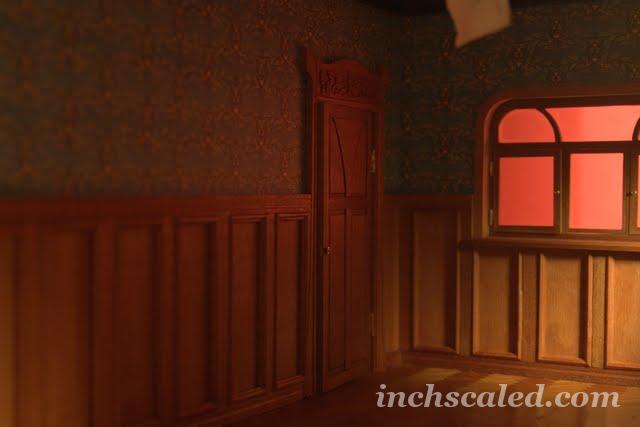 I wasn't looking for very new look, so I left some parts just roughly sanded. Hope it looks realistic enough, but not too much.
Paneling can be very easy if  you plan everything right way (it's not about me!). All horizontal rails were cut in advance. There was no problem about them at all. The problem was with frames, I was always making not enough of them:) The frames initially have the same thickness as vertical and horizontal rails. They "become" thicker because of the panels that are 1.5 mm thick.
The room looks good, how d'you think? It only needs some lights, but I'll think about it later, I want to move on to the hall room. Should be fun!