Or read this in Russian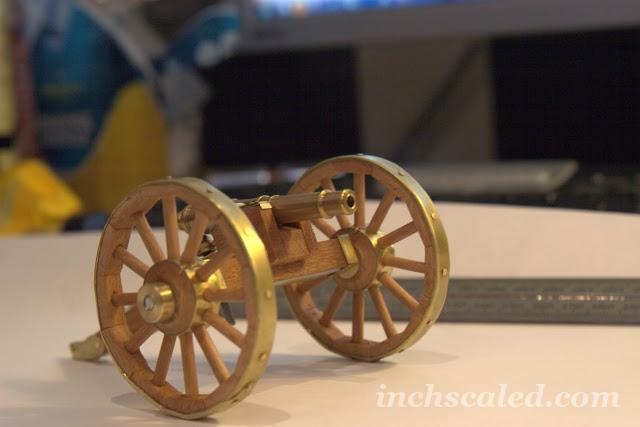 This is my husband's project – a cannon. 🙂
He found a couple of descriptions of caliber/length ratio as well as few images of carriages and the overall scale is 1:24 as far as he remembers.
The cannon was made on a metal lathe out of a brass rod, the carriage is made of beech and coated with brass sheet.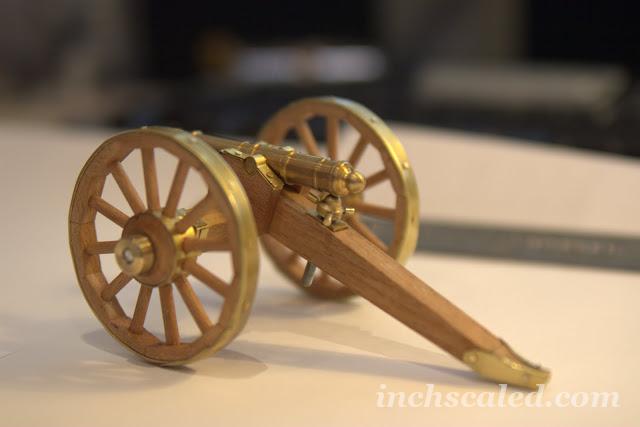 The were two most hardest parts – the wheels and elevation mechanism (no idea what's the right word for it).  That elevation mechanism (which is under the back side of the cannon) really works.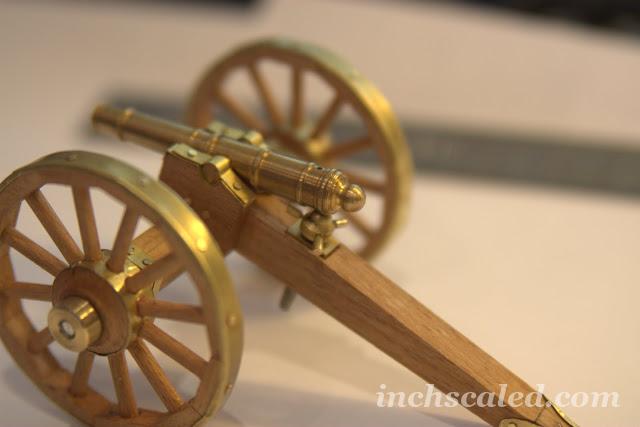 В общей сложности, работа заняла неделю.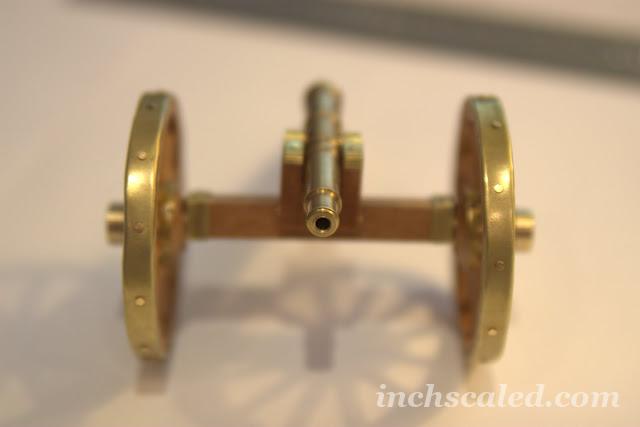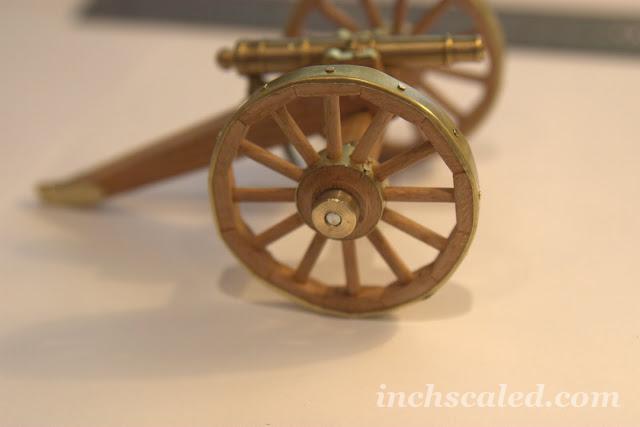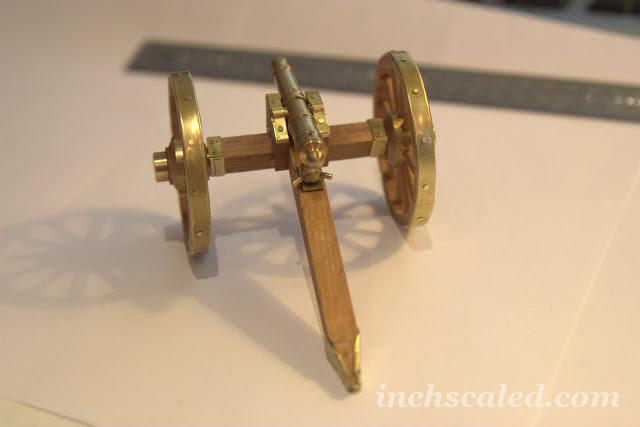 While making making the wheels he made a couple of jigs which I'll write about tomorrow.
Tags: metalwork