Or read this in Russian
I've been playing with brass copper etching for the past couple of weeks. I had some ideas for a dollhouse chandeliers and realized that I needed more tools than just a lathe. So I bought myself a dapping block. I think I'll make a post about it soon.
I also needed glass or crystal beads for the lights, I bought a pack of glass ones, and they look awful, all plactic-ish and all that. So then I went for Swarovski, they have several sizes, from 2 to 4mm, which is perfect for me. I found 2 and 4 mm in Moscow, but had to order 3 mm beads from UK. They look much better than glass ones, absolutely no match.
I have enough brass and copper for chandeliers so I tried etching. The result is not too bad, I need to make proper drawings though: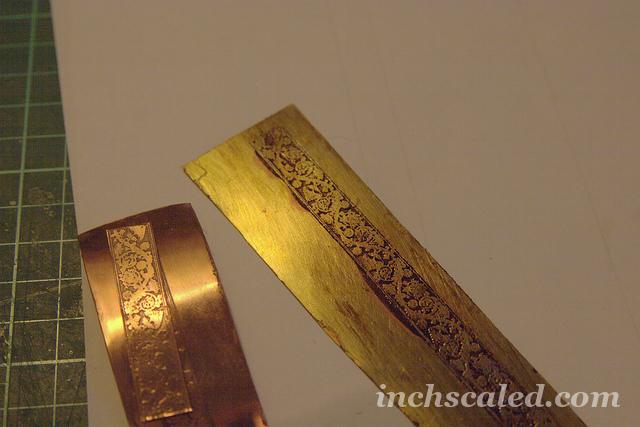 Copper is on the left and brass covered with liquid bitumen.

I also finished carving the decoration for a door in a hall room. It was the first time I tried carving on beech. It's a bit hard but very good for small details. After sanding I stained it and covered with shellac.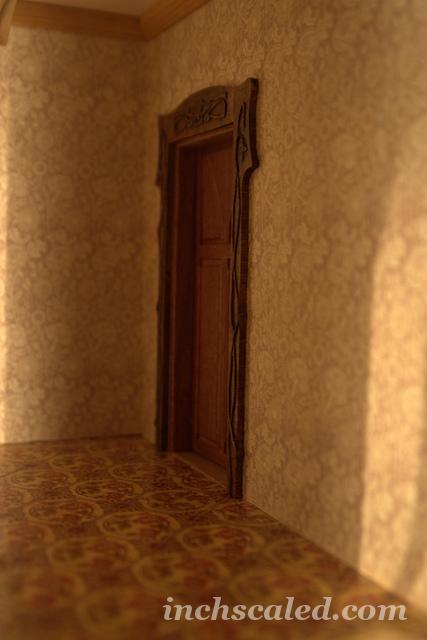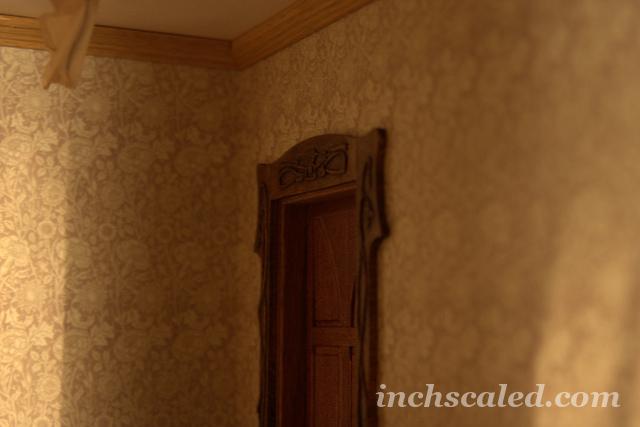 I need to make a front door, but I'm stuck with my drawings, don't really like them. I also need to make a drawing for the stairs in Sketchup. Hope to show it to you soon.