Or read this in Russian
Be ready  to see lots and lots of new posts about bobbin lace! Just kidding. Two packages from UK arrived just before May holidays, and I'm very excited, I think a bit too much:) Don't know why but I especially enjoy ordering something from UK shops, they pack everything so neatly and lovely, you'll always find a note from an owner, which is also very cute thing. Well, it's not common in Russia, just to be clear.
I ordered beginners set – 25 pairs of birch bobbins, that turned out to be much much smaller than Russian ones, on the photo below Russian is on the left: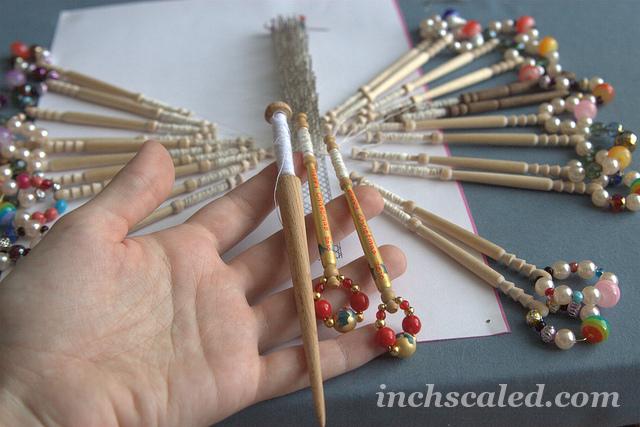 I also bought Christmas pair of bobbins, loved them! I dread to think about it, but it looks like a start for a new collection for me 🙂 Some things you just cannot resist.
I spangled most of the bobbins, though I need to buy more wire and beads. And I need to remake the bobbins I made recently, they are too big, though the length is just about right.
Just trying my new bobbins here: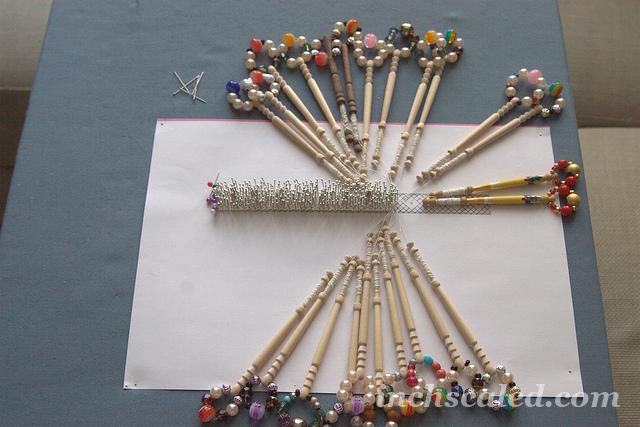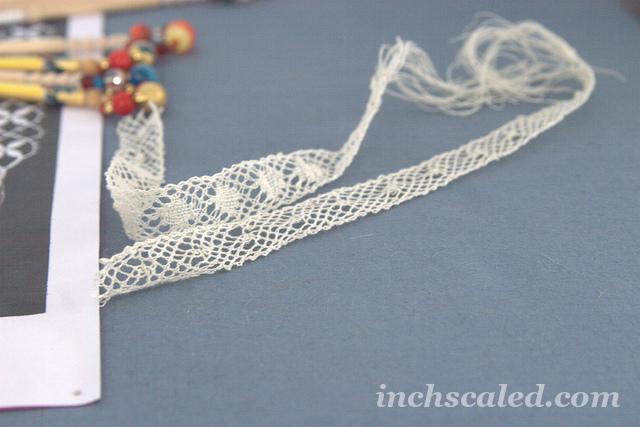 Nothing special, I'm continue working on beginners patterns, the process is very enjoyable.  I'm not happy with the threads, I bought them in Moscow, but for the learning purposes they will do I guess.
I hope to try these new threads soon (those with pink label), I bought №50 and №100.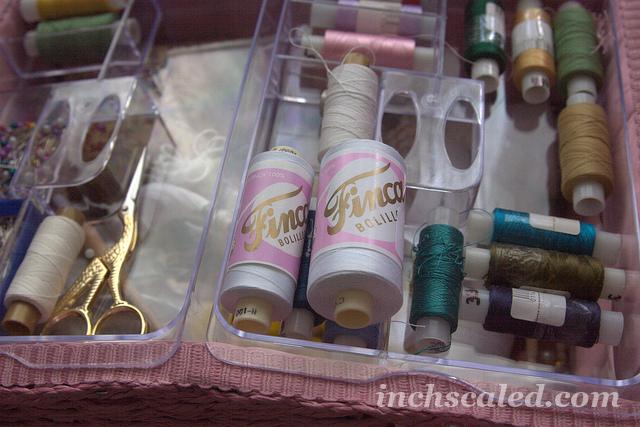 Aaand the last but not the least – bobbin lace DVDs. I bought Bedfordshire lace DVDs, I went through the first one so far, the tutorials are fantastic! The author is Christine Springett, you can find her site here. Dvds arrived with a small note from her, which was very nice and touching. Well, what can  you do, we are not used to such kind of service :)))))