Or read this in Russian
Our  Russian post office is something!  From November till February it collapses, you can wait for your packages for months and hope it'll find its way to you. I almost gave up hope to receive lace threads from Belgium (I place an order in the beginning of December) and was really worried about Natalia's package. But finally it arrived! I cannot be happier!
And it was just the right time for me to make this dining table! 🙂
Such a beautiful cake and sweets, my holidays are not over yet 😉 Natalia, thank you so much!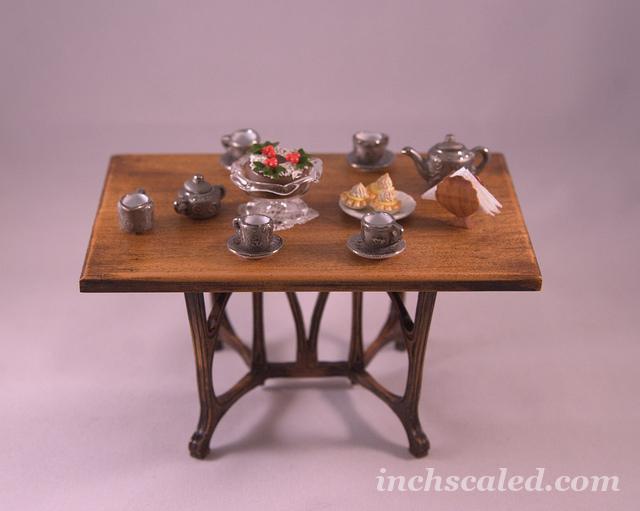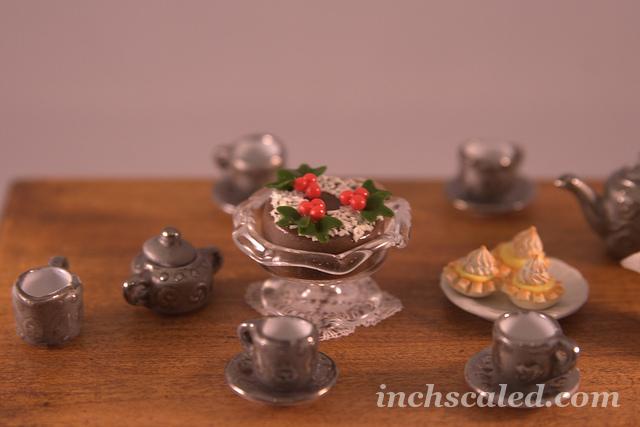 The next present was this wonderful scroll saw napkin holder,  I saw it on photos but in real life it's something amazing, such a delicate work, I'm truly stunned!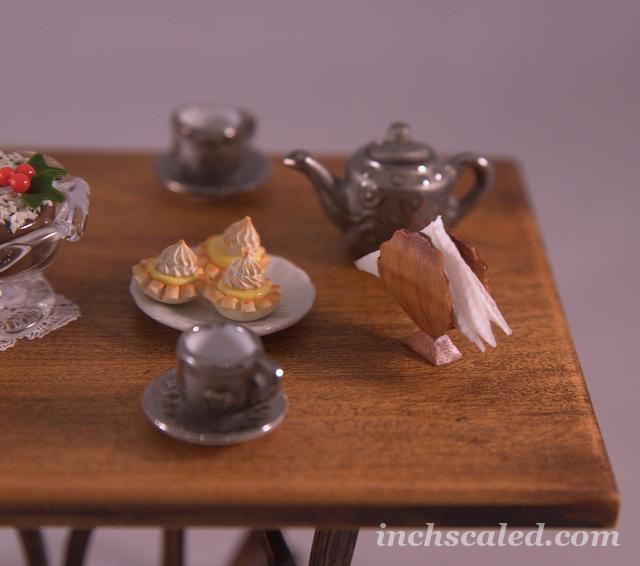 And one more present – this beautiful art nouveau stand for a hall in my dollhouse.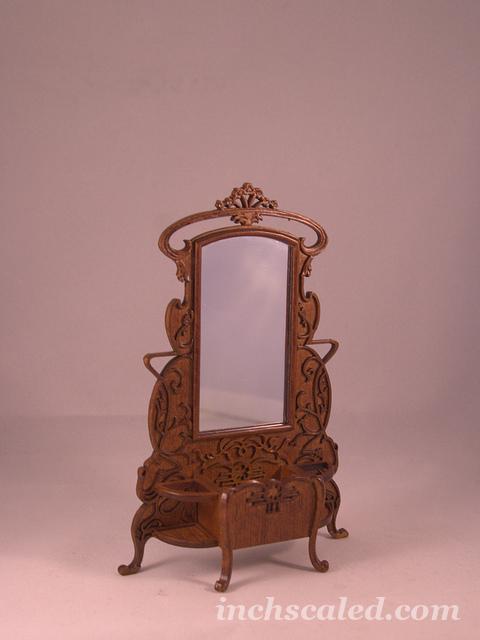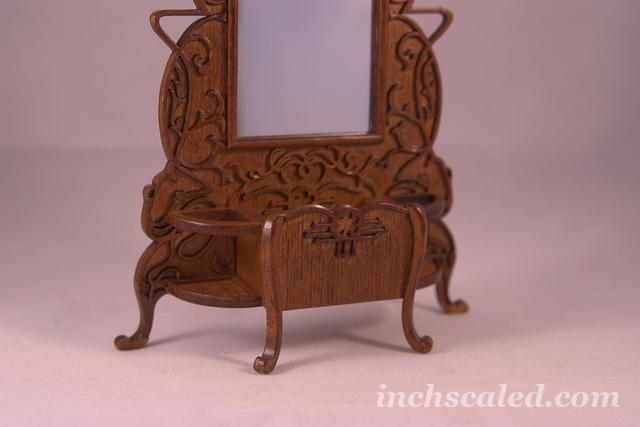 Looks fantastic here: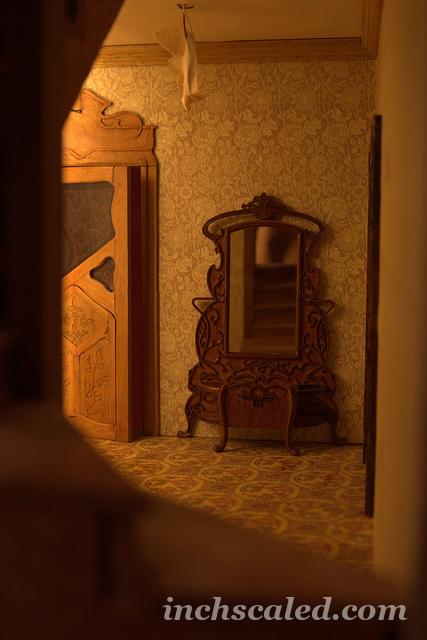 And another good surprise from our post, I finally got my January issue of Miniaturas magazine, my tutorial on Morris chairs was published in it.