Or read this in Russian
I always though I was making lots of art nouveau furniture, Victorian was on the second, no, third place for me. But seems like I was wrong, and Victorian will soon take the lead.  First of all, because it's one more commission for me 🙂 Second of all, there are too many very rare, very unusual items that you can find in antiques catalogues and auctions. So this time it's a table again, but not the usual one. All the details will be revealed soon!
About two weeks ago I started making the working drawing for this table, carving/construction etc. And I started actually making it only last week. This time I'm planning on making two tables, one I'll be making for myself as it's very unusual and pretty piece of furniture.
I started with making veneer on my bandsaw then started cutting patterns for a router.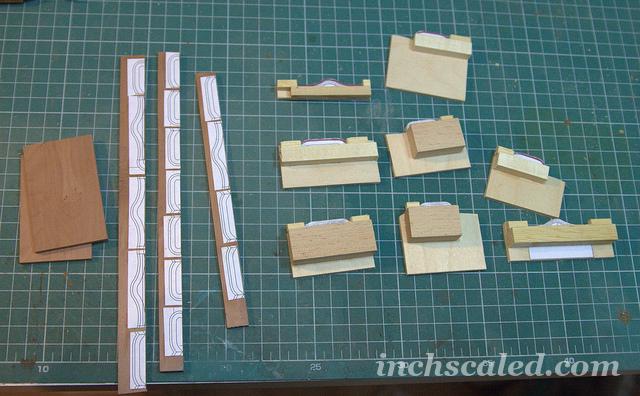 So you cut all the details with scrollsaw, then you move on to router to make them all the same size and shape. Very cool and very time consuming, I'd say boring. Well, necessary too. Stop talking, Victoria.
Anyways, I thought – well, I was always not that bad with cutting the details with scrollsaw, how about trying to cut some without  using router? Will they be all the same? As it turned out, I actually am not that bad with scrollsaw, no fixing with router needed. Small thing, but nice.
Here's what I've got after all is cut and glued: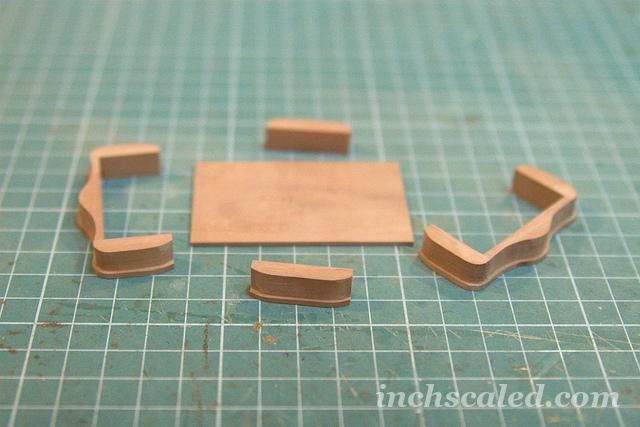 Well, if you don't get from the photo (you certainly don't) – this table has three inner compartments.
Mortises: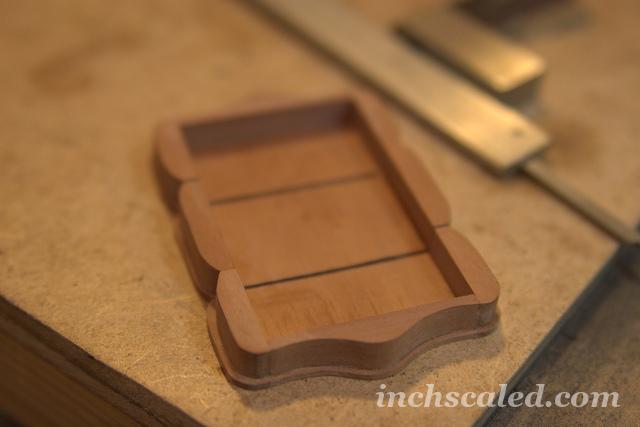 The inside of the table should be covered with textile, velvet or silk. I went for silk.  I found in my local sewing shop only Armani silk, so I got four types of it: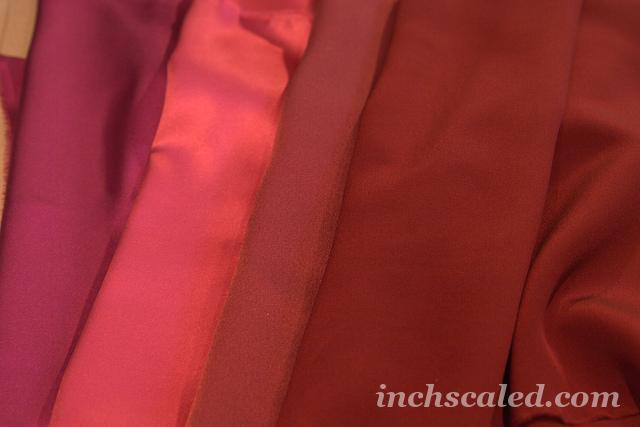 Two from the left are a bit too much, too  shiny and colourful, it's just right into your face. So I decided to take the one on the right. On the photo below – I glued the central part already, the rest will be the same too. Not all parts are glued to its place yet, I'll save it for another post, stay tuned!