Or read this in Russian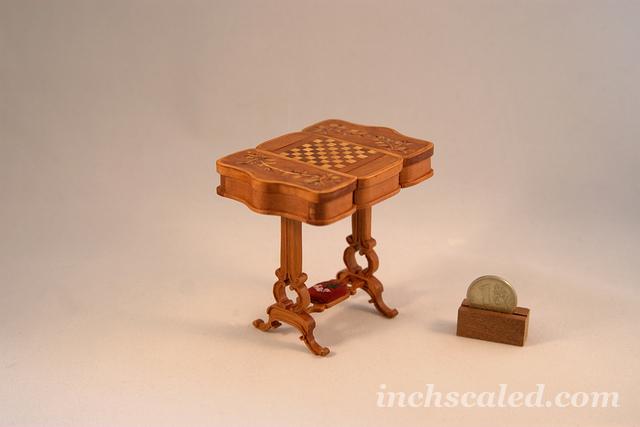 It's done! I'm writing this post and this cute table is right next to me. For now.
Last week was all about carving legs and this little post for legs.  Can't say anything special about it, I love carving and I guess I'm just in the beginning of learning how to do it right.  Lots of tiny details, lots of fun.
I like this cute pillow, I embroidered it with silk.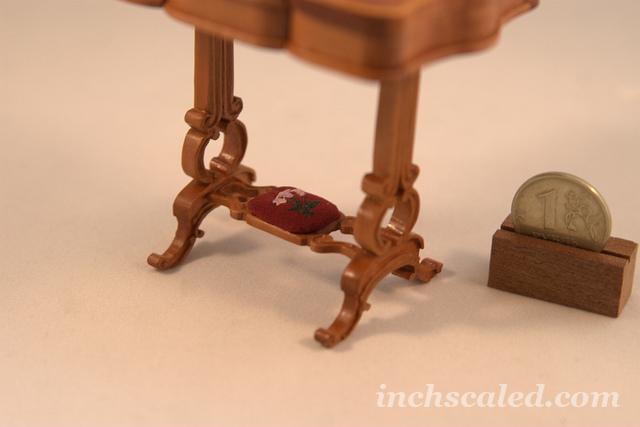 And about a table top. Side parts are moving, so I made small brass  fitters for the chess board. So you can't take out the board without moving the sides. You can even hear the click when you shut them 🙂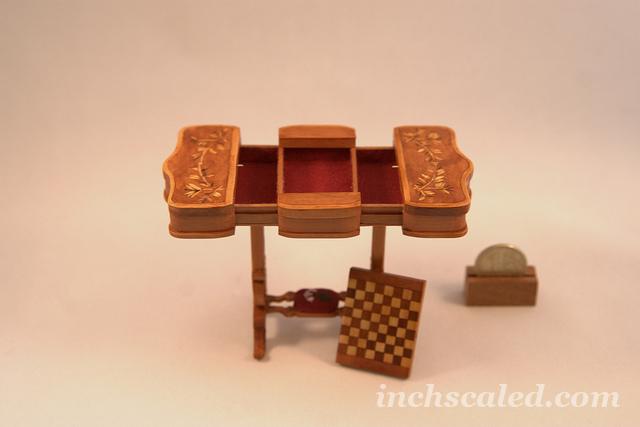 The side parts also have small stoppers so you can open them but they won't fall off.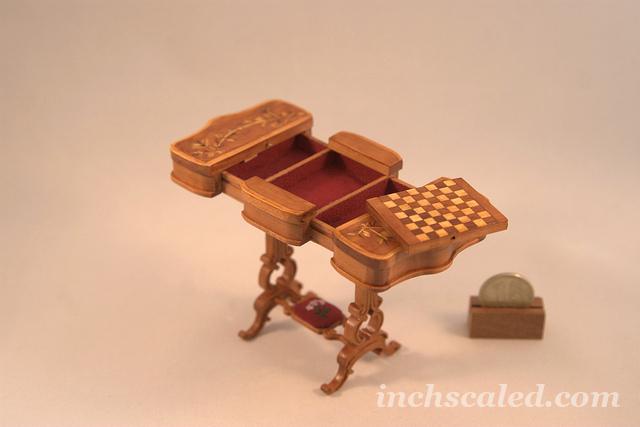 I covered the table with shellac  and after that with wax. Smells like honey!  That's how small it is.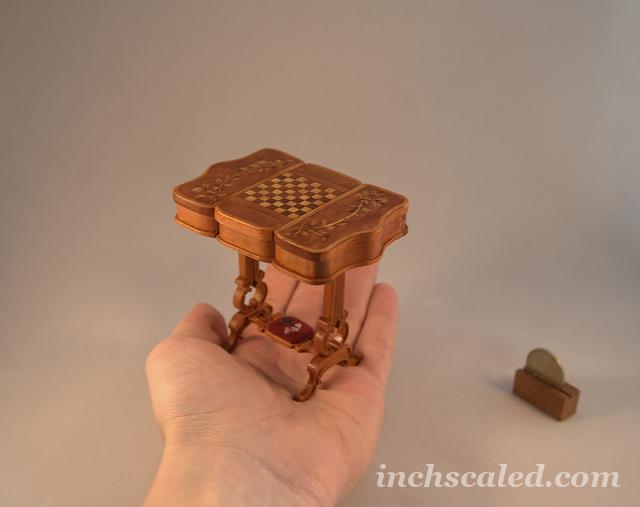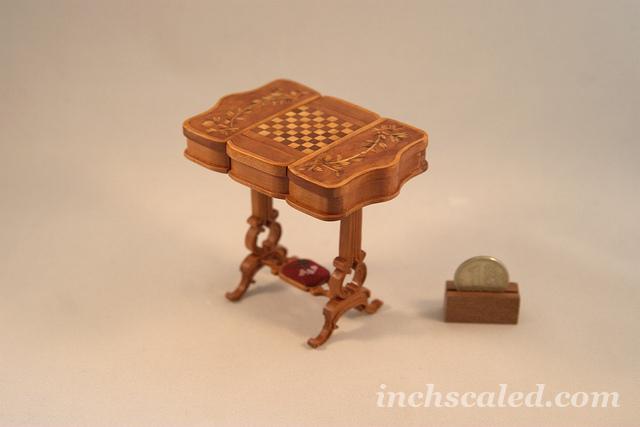 The surface after shellac and wax is super smooth, like silk.
So, after all – pear wood, birch wood, macassar ebony, madrone, silk.  The size of the table – 80 on  55mm. The height –  70mm.  The next table will be with the chess figures 🙂