Or read this in Russian
Well, here it is – the first part of the work, the most difficult is over, this will be a game table.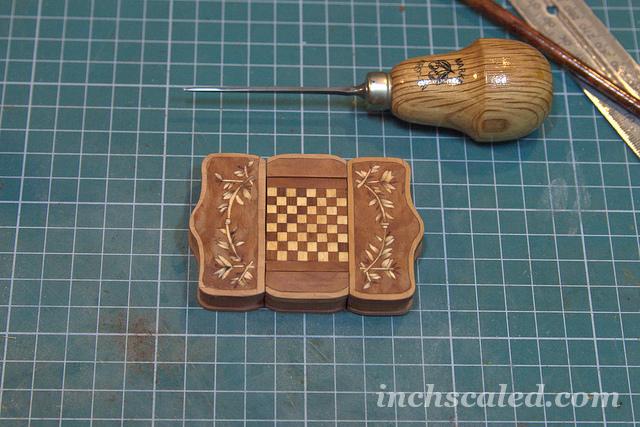 I had to stop working on it for several days, but incredibly glad to be back again. The top is still waiting for sanding and polishing, so the colors are not there yet.
The top was sort of a challenge for me – it was the first time when I had to work with such tiny details for marquetry, every single leaf was about 1-2 mm wide, I used birch veneer for it. So I had to cut every one of them, "burn" them in the sand and glue it. The original table has no marquetry, so the design is all mine here. It shows several olive tree twigs here. The smallest details – are carved with V-gauge (0,5 mm) and filled with pigmented wax. The back of the panel – is madrone veneer. Looks stunning and unusual to me.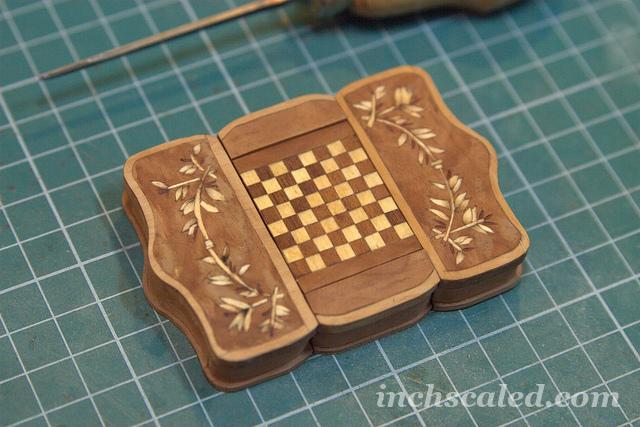 Now for the inner parts – the side parts are moving – so you can put chess figures inside.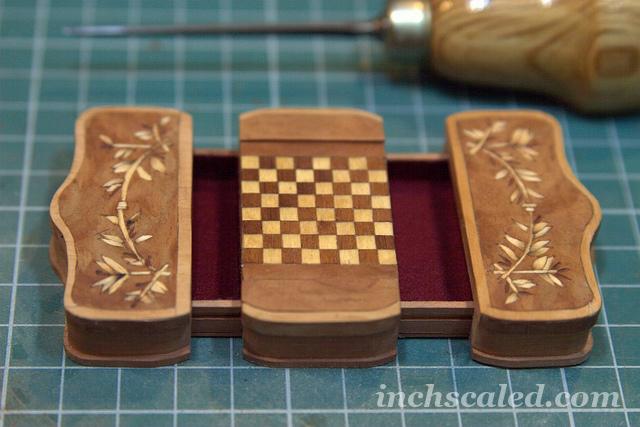 You can also take out the chess board – and there's even more space to fill.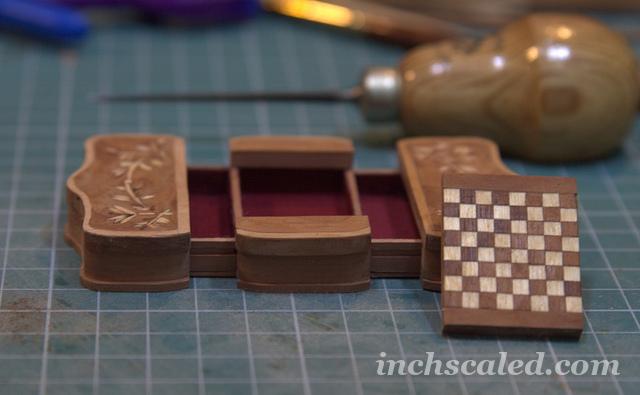 The parts on both sides of the board are glued so they are not moving anywhere, obviously 🙂
Now, I'm moving on to carving legs and making embroidery. Yep, embroidery for the table, very unusual project. And I can't wait to start on the second copy of it already, love this table too much.
And something for inspiration – Cartier, wood marquetry in miniature, enjoy!