Or read this in Russian
Well, the most difficult part, I think, is done. Here are two marquetry doors, and one central with applied carving.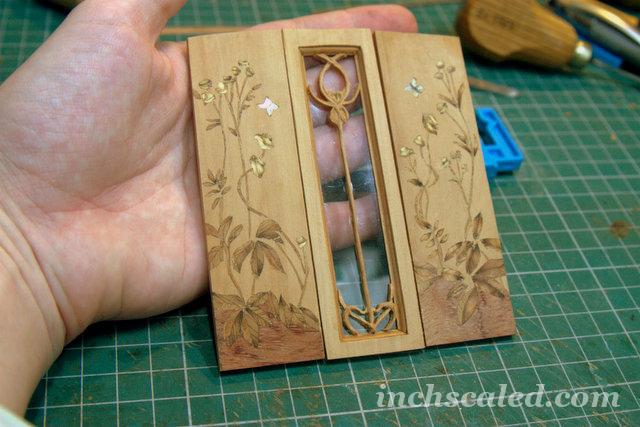 I had a lot of work with these three doors, but the result is quite good.
I made two pearl  butterflies, I used two types/colors here. Really love them.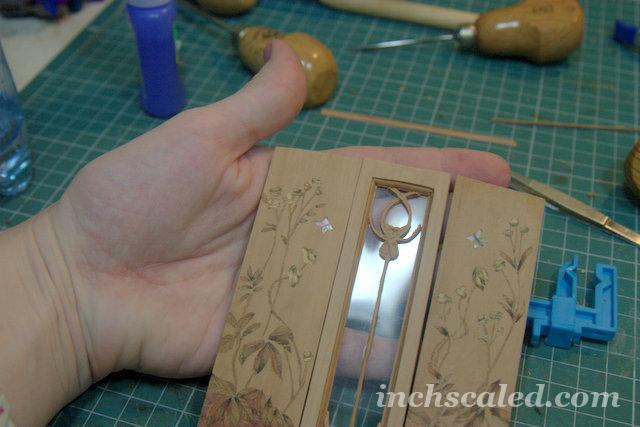 Here is my favourite: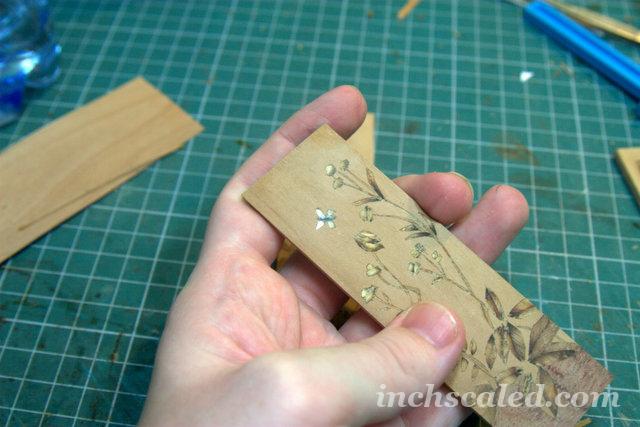 Ant the last but not least  – the central door with applied carving. The frame is veneered with pearwood to match the side panels, though the original piece is veneered with much darker amaranth. Consider it my own interpretation 🙂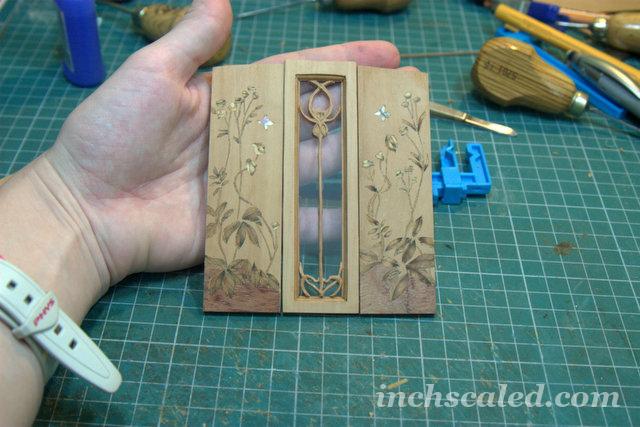 I also made some changes on my workplace, had to get rid of a lot of stuff I didn't need (though, yeah, I struggled) – and planning to do the same with the shelves above my equipment.