Author: Виктория, June 5, 2013 в Uncategorized
Hooray! I'm back to making art nouveau furniture. More than happy about it, though it means a lot of marquetry, carving, veneering, etc.
Drafting was really fast, I finished it in a couple of days. I took the original from one of Majorelle's cabinets, found this one on the auction's sites.
For now, I finished sides (they are veneered with madrone wood) and one marquetry panel for the door. And I'll need one more, and one more carved panel.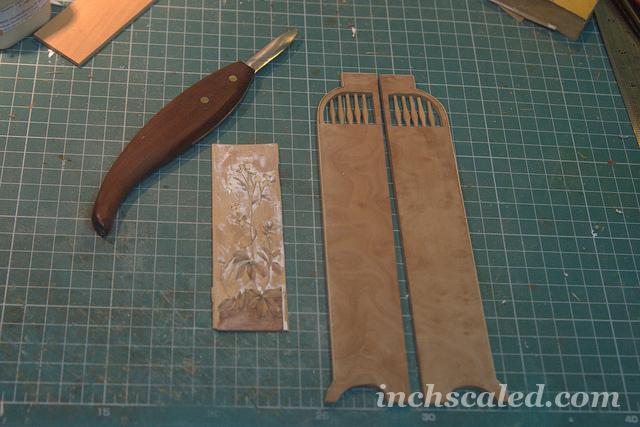 It's kinda hard to see anything on this panel tight now, but trust me, it's going to be just fine, though I always worry about the result.
I used about five types of veneer here, lots of work, but it was worth it! The butterfly (if you can spot it;) ) made of mother of pearl.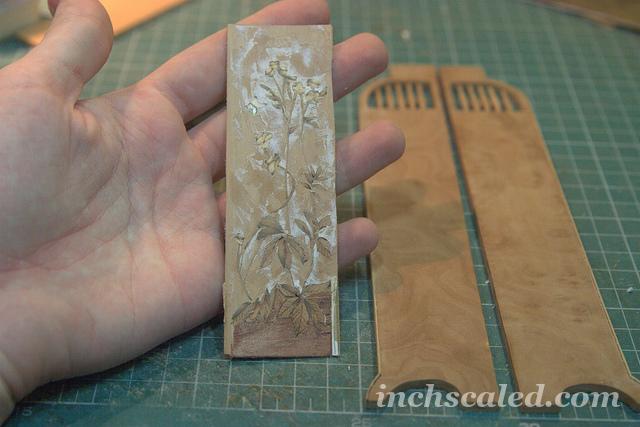 I wish I could make it faster, but I have another project to work on (the worst part – I can't show it to you).